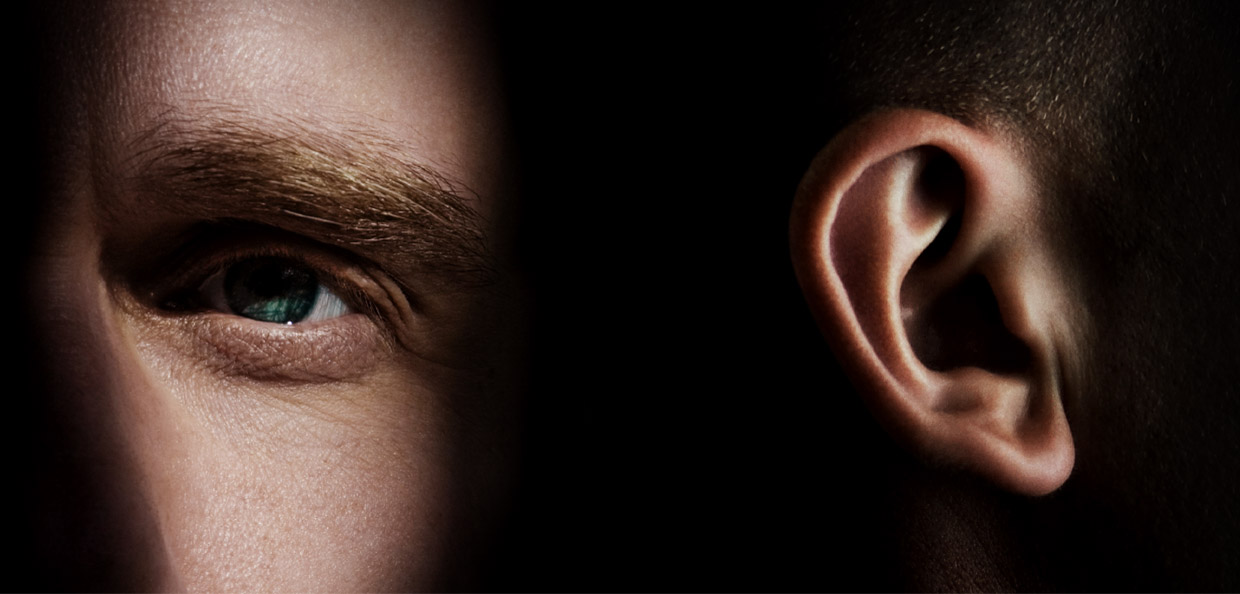 What is cognitive intelligence?
The way we perceive the world is based on information coming from our eyes and ears to our brain at the same time. Conventional AI can only detect and analyse elements like colour, contrast and detail individually. Cognitive Processor XR can cross-analyse every element at once, just as our brains do.

Picture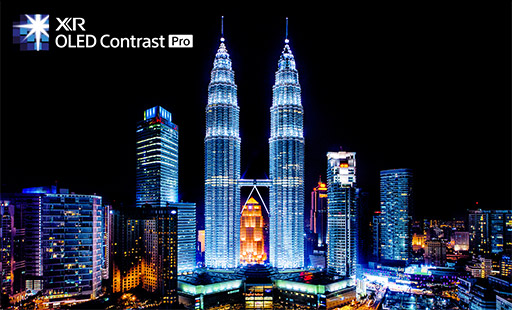 Feel real life depth with ultimate blacks and our brightest ever OLED pictures
Our Cognitive Processor XR cross-analyses data, enhancing pictures in the same way that the human eye focuses for real life colour and depth. With XR OLED Contrast Pro, brightness is adjusted for higher peaks in glare and deeper blacks in shadow – no more details overwhelmed by shadow or lost in blown-out highlights.

Contrast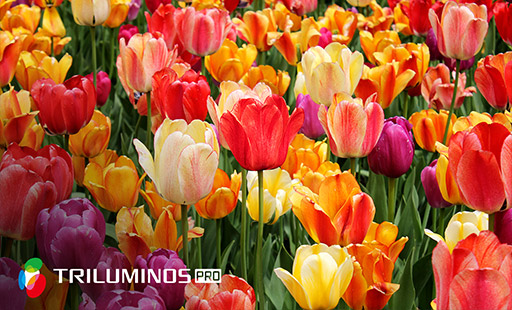 A wide palette of naturally beautiful colours
See colours that are natural and beautiful to the human eye. The Cognitive Processor XR enables our unique display to access a wider palette and reproduce each colour with the subtle differences seen in the real world. With extended hue and saturation, vivid shades and realistic texture can be seen in the flowers. Even pale colours look realistic.

Colour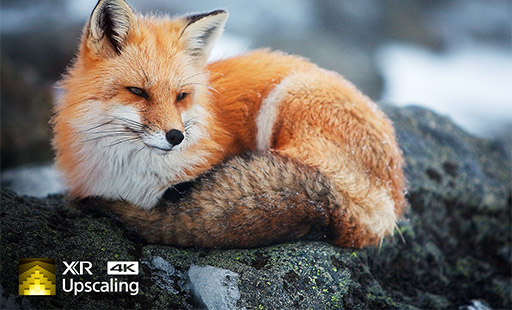 Recreating lost texture, for incredibly real and immersive viewing
Whatever the content or source, you'll enjoy entertainment close to 4K9 resolution with XR 4K Upscaling. Our Cognitive Processor XR accesses a vast amount of data, intelligently recreating lost textures and detail for real world pictures. See details such as naturally defined animal fur and sharply outlined rock.10

Clarity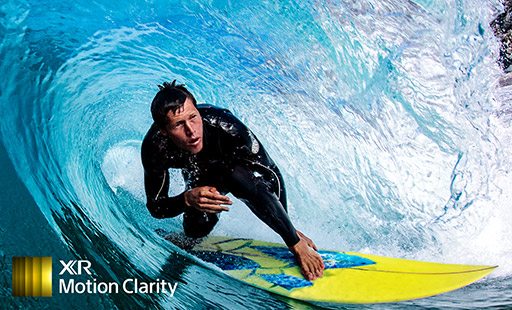 Intelligent motion processing for fast-moving, blur-free scenes
Watching sports and fast-moving movies just got a whole lot better. Our Cognitive Processor XR with XR Motion Clarity™ cross-analyses data to ensure action stays smooth, bright and clear.

Motion

Sound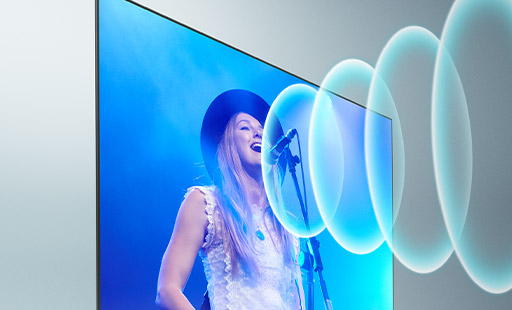 Turn any sound into a truly immersive experience
Advanced screen speaker technology with our Cognitive Processor XR turns any sound source into an immersive sound experience. Hear sound more clearly and accurately, whatever you're watching. Enjoy entertainment in a whole new way with sound and picture in perfect harmony.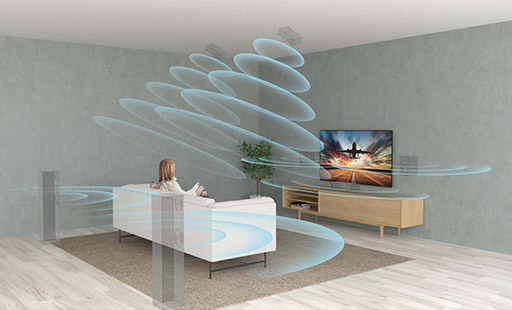 A sound experience with extra dimensions
While regular TV sound comes out into the room horizontally, BRAVIA XR TVs can send out sound in all directions – just like in real life. Whatever you're watching, they analyse and upconvert audio to 5.1.2ch surround sound, for a real multi-dimensional experience. Now sound isn't just positioned horizontally, but vertically too, creating a true 3D soundscape.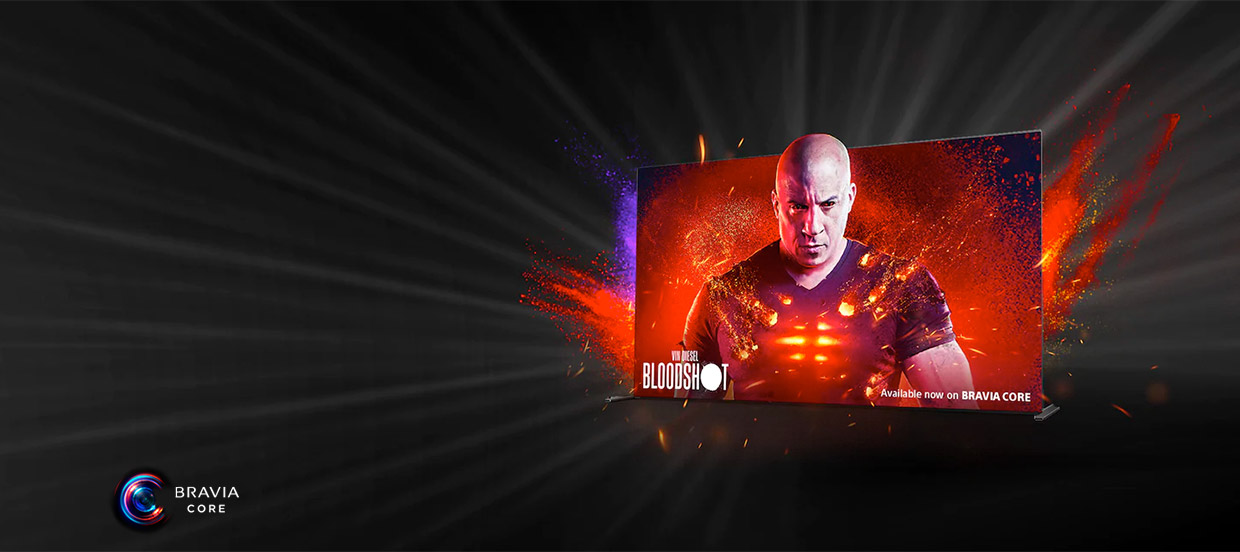 Bring the cinematic experience home, enjoy movies included with BRAVIA XR™
A huge number of movies are included and waiting for you. With BRAVIA XR technology, Pure Stream™ and IMAX® Enhanced, everything you watch is delivered with stunning visuals and expressive sound quality.
BRAVIA CORE is available on all BRAVIA XR Models Z9J, A90J, A84J, A80J, X95J, X94J, X90J.
Watch in Pure Stream™, the highest in streaming picture quality
BRAVIA CORE features Pure Stream™, streaming at up to 80 Mbps, delivering lossless 4K UHD picture quality on a wide range of content. It's simple and easy to enable this functionality on BRAVIA CORE from the settings – once it's on, it's always on with adaptive streaming functionality.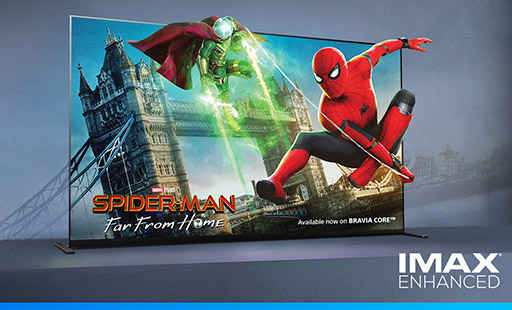 Unleash the power of IMAX® at home with IMAX® Enhanced
Access the largest IMAX® Enhanced collection for a truly elevated movie experience at home. Optimised for BRAVIA XR, it delivers remastered IMAX® picture and immersive sound by DTS.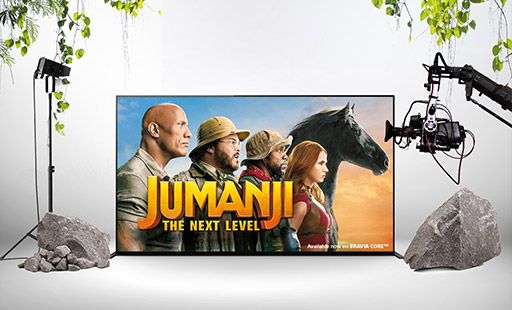 Go deeper into the creation of your favourite movies with Studio Access
Want the inside story on what happened behind the scenes on your favorite movies? BRAVIA CORE brings you a host of extra footage, interviews and more.

Hear from entertainment leaders about the inspiration behind BRAVIA CORE
Learn more about why BRAVIA XR TVs can deliver an exceptional entertainment experience with BRAVIA CORE.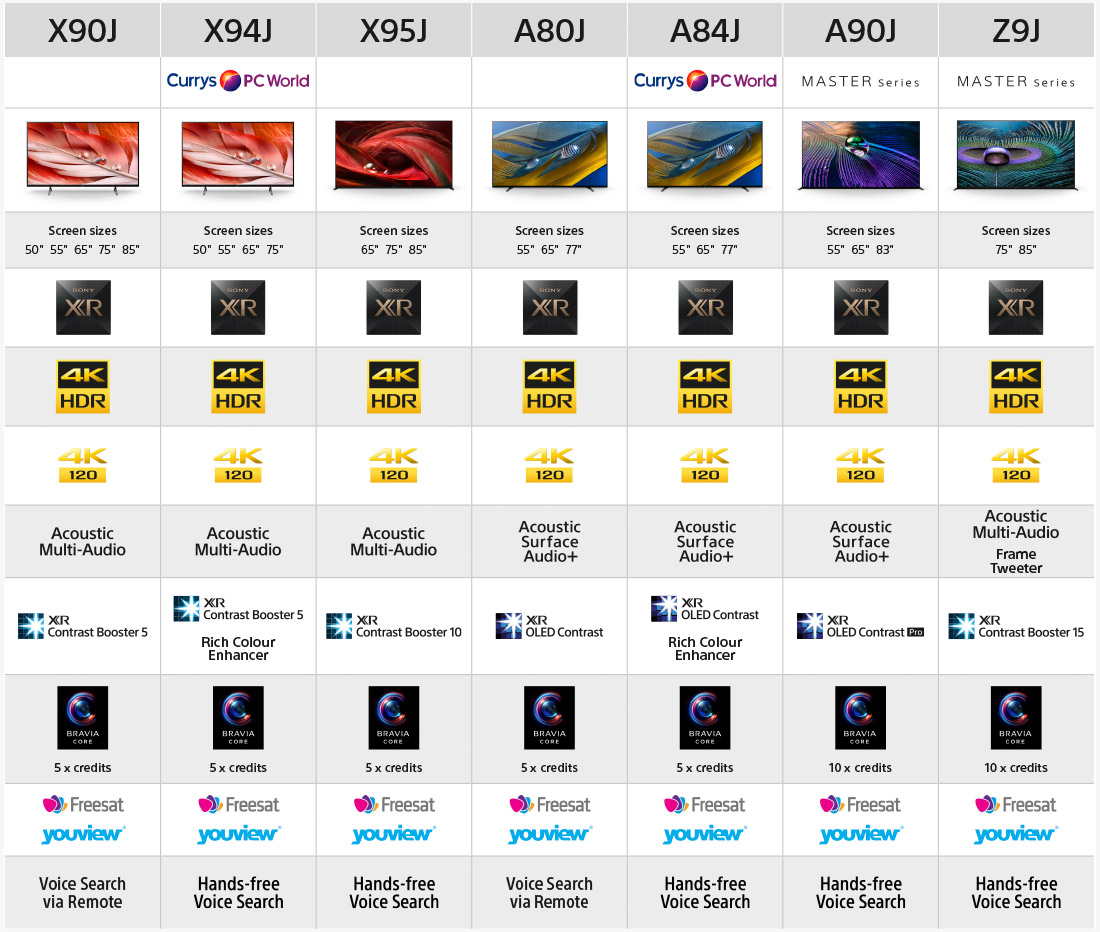 World's first Cognitive Intelligence TV:
Including a processor that cross-analyses multiple picture elements combined with focal points; recreating human perspective. As of November 2020 no other brand has specifically claimed such cognitive intelligence for their TV processor. Verified by Strategy Analytics.
Google TV:
Service and feature availability varies by country.
BRAVIA CORE:
2012: © 2009 Columbia Pictures Industries, Inc. All Rights Reserved. Zombieland: © 2009 Columbia Pictures Industries, Inc. and Beverly Blvd LLC. All Rights Reserved. The Da Vinci Code: © 2006 Columbia Pictures Industries, Inc. All Rights Reserved. Ghostbusters II : © 1989 Columbia Pictures Industries, Inc. All Rights Reserved. The Patriot: © 2000 Global Entertainment Productions GmbH & Co. Movie KG. All Rights Reserved.
Time period that streaming is available for depends on model.
Pure Stream:
Based on research from December 2020
The Pure Stream™ feature requires an Internet speed of at least 43 Mbps. To enjoy at the highest speed of 80 Mbps, you need an Internet speed of 115 Mbps or faster. Ethernet (wired LAN) connections are limited to 100 Mbps due to the TV's product specifications. Therefore, to enjoy 80 Mbps with Pure Stream™ functionality, you need to connect to a Wi-Fi router that supports IEEE 802.11 ac⁄n (wireless LAN).
'Sony', 'BRAVIA' and their logos are registered trademarks or trademarks of Sony Corporation. All other logos and trademarks are the property of their respective owners.