SONY
See every detail
Capture special moments that will stay with you forever.
Find your ideal Handycam® from our range of camcorders.
AX53
4K Handycam® with Exmore R™ CMOS sensor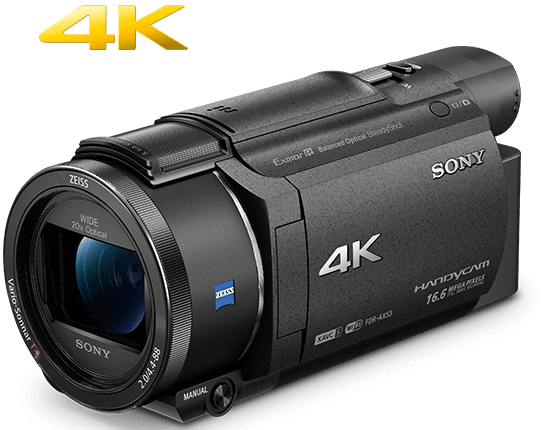 Relive great moments
Balanced Optical SteadyShot™ and Fast Intelligent AF achieve exactly the images you aim for
A new microphone structure captures ambience that's all-surrounding
You can even play with time in motion or gain control of pro-style/manual functions
Brilliant true to life qulaity, with particular sensitivity for capturing high-quality movies in low light
Extra steady shooting on the move
Fast, intelligent autofocus with exceptional speed and uncanny precision
New microphone structure for high-quality ambient recording
Rich pro-style manual operation

More professional style functions...
Shoot like a pro with manual setting functions, Time Code, and User Bit data recording.

with high-quality sound recording...
Capture sound from five directions, with around 40% less noise for realistic ambience.

and fast Intelligent Autofocus (AF)
Extra-efficient lens drive and AF range prediction which lets you shift your focus from near to far subjects quickly.

Balanced Optical SteadyShot™
Shoot steadily throughout the zoom range, even as you walk.

Brilliant image quality
Advanced lens and image sensors combine for a detailed and precise image.

Fun features
High speed REC and Time-lapse Capture to help you make unforgettable movies.
AX100
Create amazing stories in incredible 4K detail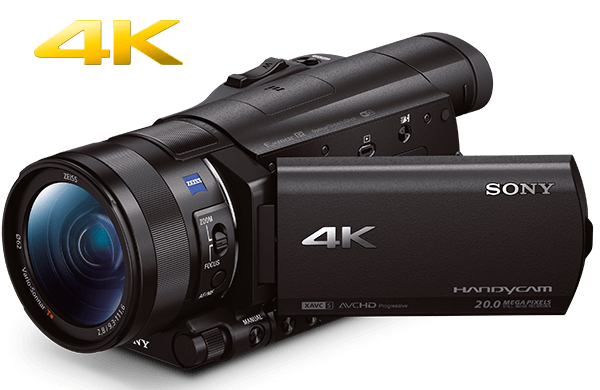 The FDR-AX100 supports 4K resolution, giving you four times the detail of HD – so you get vibrant and precise detail.
Experience the XAVC S advantage
Adapted from the professional format, XAVC S is the supreme consumer standard for recording 4K/HD movies.
With support up to 50 Mbps, you can record hi-res movies even in a shot with heavy movement.
AX700
Record exactly what you see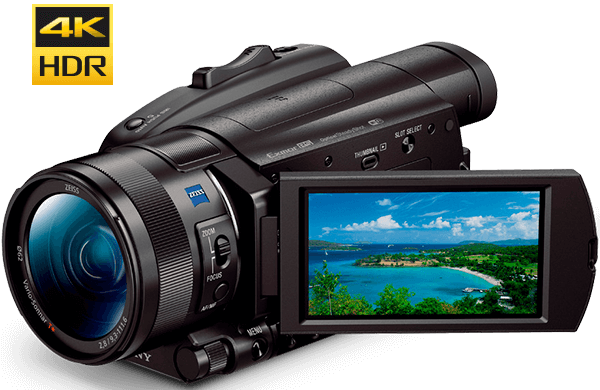 Capture life as you see it in true-to-life 4K HDR (HLG) images with a 1.0-type stacked Exmor RS CMOS image sensor.
The unrivalled performance of Fast Hybrid Autofocus means you get an autofocus and AF tracking that's precise and responsive – so you get every chance to take fantastic shots even when the action is happening at a pace.
These are professional-style capabilities which will really help you achieve fantastic results.
CX625
Steady while you shoot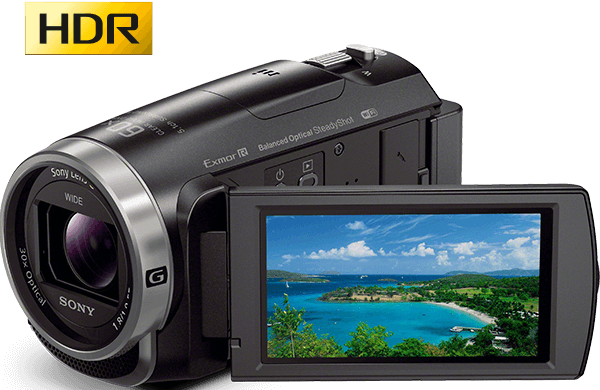 The HD Handycam® camcorder holds super-steady, with stabilisation and autofocus so smooth and sensitive that your movies will look smart and professional.
Steady on the run
Focus more quickly and reliably
Brilliant high-definition image quality
Wide enough to cover events when it can be difficult to step back and capture all the action*
High bitrate recording in XAVC S format which captures scenes with lots of motion
Capture sound worthy of the movies
Functions and effects like time-lapse**