Move to Mirrorless
With an electronic viewfinder and on-sensor autofocus system Sony compact system cameras deliver professional results without the need for the bulky reflex mirror used in traditional DSLR counterparts, cutting a huge amount of size and weight from the camera design.
As the world's no.1 most selected image sensor, portable size and weight of camera body and an innovator of new technologies, Sony compact system cameras offer best in class photography with superior capabilities.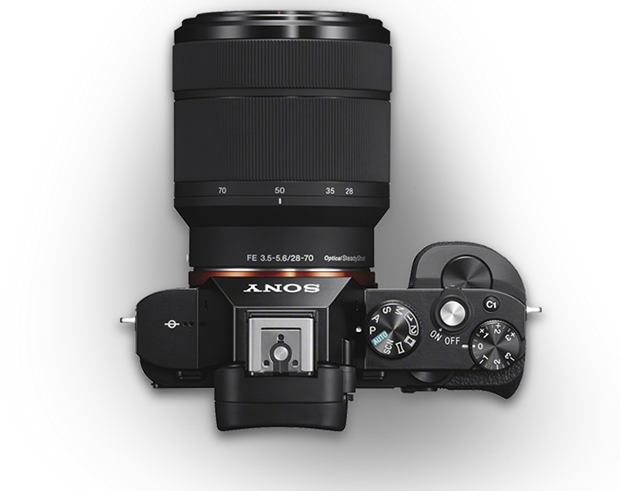 No.1 image sensor manufacturer for digital cameras and video recorders*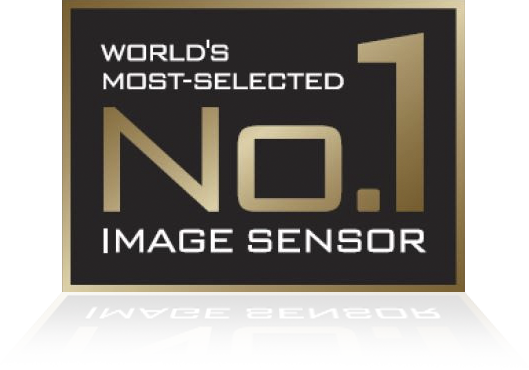 As the world's no. 1 maker of image sensors, we understand that you need the most advanced technology to achieve the best imaging quality. A sensor is like a window, the larger it is the more light it lets in. A larger sensor will also capture more details in the shadows and highlights (great dynamic range), giving you the possibility to create stunning images.
*based on Sony research from April 2014 to March 2015 that shows Sony has a 50% market share)
Light and small
Nearly half the weight of a DSLR
Enjoy the quality and performance of a DSLR with about half the size and weight. All the advantages of a 35mm full-frame image sensor and lens interchangeability are now compressed in a body of unprecedented compactness — a dream once considered impossible — without compromising on image quality, shooting comfort, functionality or AF performance. Whether capturing still images or HD movies, you'll enjoy what was previously only possible on a DSLR camera.
New technologies
Sony continues innovating to give you the best technologies available on the market. For example, you can use Wi-fi NFC connectivity to transfer your images straight away to your phone and use Playmemories Camera Apps™ to create the perfect time-lapse effortlessly.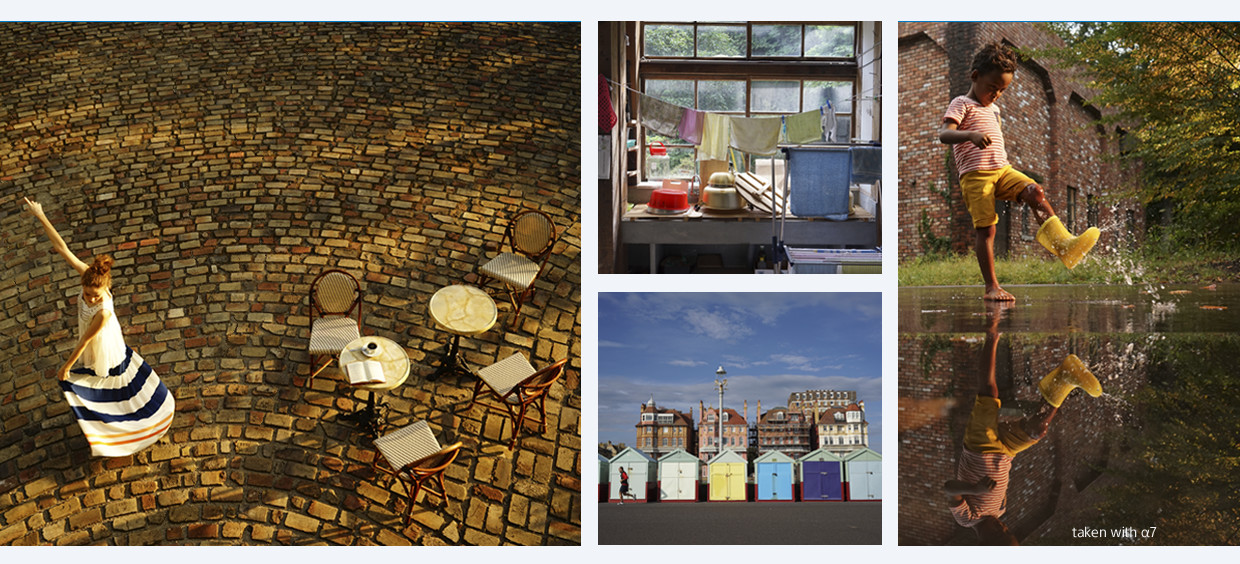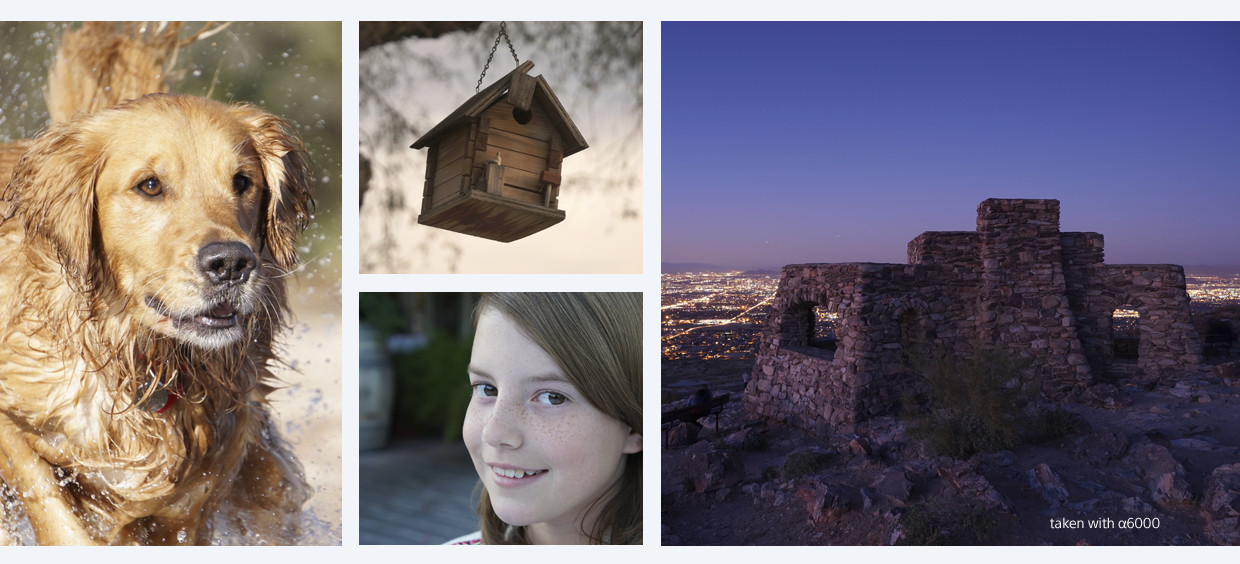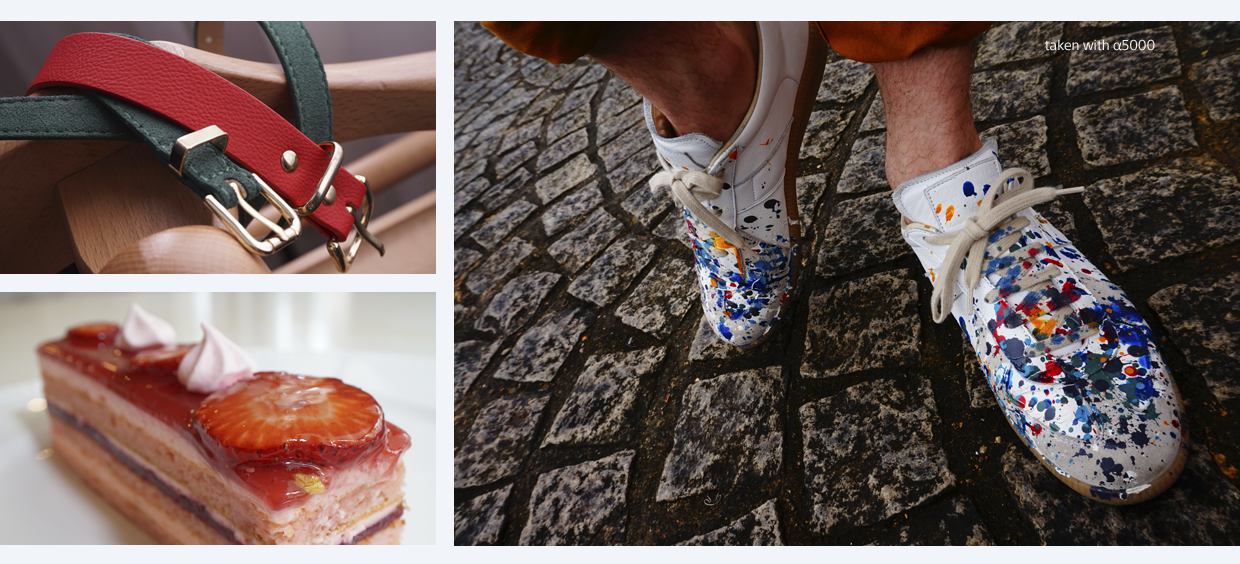 Interchangeable lenses
Wide angle, zoom, macro and more – having the right lens for your shot is a crucial part of photography. With a wide variety of interchangeable E-mount lenses, you'll find the perfect piece of glass for every composition and shoot with greater freedom and creative control. In addition to APS-C and Full Frame E-mount lenses options, optional adapters (sold separately) let you use the full range of Sony A-mount lenses.


| Model | 7S | 7R | 7 | 6000 | 5000 |
| --- | --- | --- | --- | --- | --- |
| Image sensor size | Full-frame | Full-frame | Full-frame | APS-C | APS-C |
| Pixels | 12.2MP | 36.4MP | 24.3MP | 24.3MP | 20.1MP |
| Max. ISO | 102,400 (409,600) | 25600 | 25600 (51,200) | 25600 | 16000 |
| Max. SS | 1/8000 | 1/8000 | 1/8000 | 1/4000 | 1/4000 |
| Image stabilization | Lens | Lens | Lens | Lens | Lens |
| Movie format | XAVC-S 1080 60p | AVCHD 1080 60p | AVCHD 1080 60p | XAVC-S 1080 60p | XAVC-S 1080 60i |
| AF points | Contrast | Contrast | 117 points Hybrid AF | 179 points Hybrid A | Contrast |
| Cont shooting | 5fps | 4fps | 5fps | 11fps | 3.5fps |
| LCD | 921k 3.0" tiltable | 921k 3.0" tiltable | 921k 3.0" tiltable | 921k 3.0" tiltable | 460k 3.0" tiltable |
| Top LCD | No | No | No | No | No |
| Viewfinder | 100% OLED 2359K 0.71x | 100% OLED 2359K 0.71x | 100% OLED 2359K 0.71x | 100% OLED 1440k | No |
| Body | Magnesium | Magnesium | Magnesium | Magnesium | Polycarbonate |
| Size (WxHxD) | 126.9 x 94.4 x 48.2 | 126.9 x 94.4 x 48.2 | 126.9 x 94.4 x 48.2 | 120 x 66.9 x 45.1 | 109.6 x 62.8 x 35.7 |
| Weight (Body + Bat + Card) | 489g (inc. Bat) | 465g (inc. Bat) | 474g (inc. Bat) | 344g (inc. Bat) | 269g (inc. Bat) |
| Flash | No | No | No | GN12 | GN4 |
| WiFi/NFC | WiFi/NFC | WiFi/NFC | WiFi/NFC | WiFi/NFC | WiFi/NFC |