No.1 image sensor manufacturer for digital cameras and video recorders*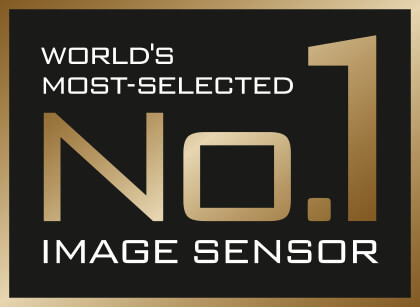 As the world's no.1 maker of image sensors
Key benefits of a Sony image sensor:
Amazing imaging quality
Larger sensor captures more light
Reveals more detail in shadows and highlights
Brilliant low-light performance
About image sensors
Sensors come in a variety of sizes, each with their individual advantages. Full-frame sensors are considered the modern equivalent of large format, while APS-C is medium format.
Take advantage of the latest technology
Sony is constantly innovating to give you access to the latest technology. For example, you can now use WiFi® or NFC™ connectivity to transfer images straight onto your mobile phone, or create stunning time-lapse footage with Playmemories Camera Apps™.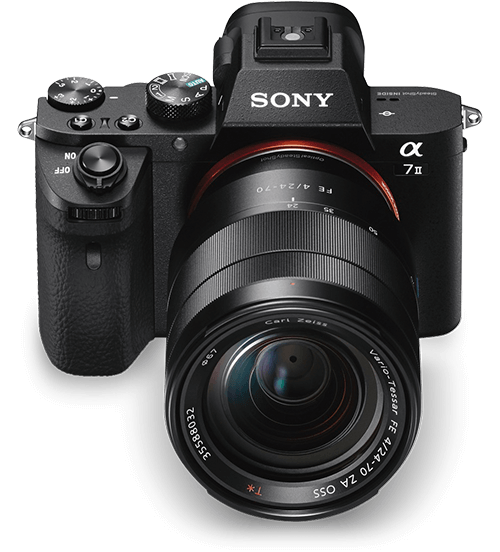 24MP FULL-FRAME image sensor with 5-Axis Stabilisation, delivering a 4.5 step fast shutter speed
5fps continuous shooting with AF⁄AE tracking to capture moving subjects
Fast Hybrid-Autofocus keeps everything sharp where the action is

The palm-sized all-around all-star
Award-winning autofocus technology meets unshakeable stability and touchscreen in palm sized bodies. The Power of Mirrorless.
What's your angle?
The tiltable LCD screen is versatile and convenient, giving you a wide range of shooting angles. From stunning sunsets to perfect selfies, you can capture it all.

5100 E-mount camera with APS-C sensor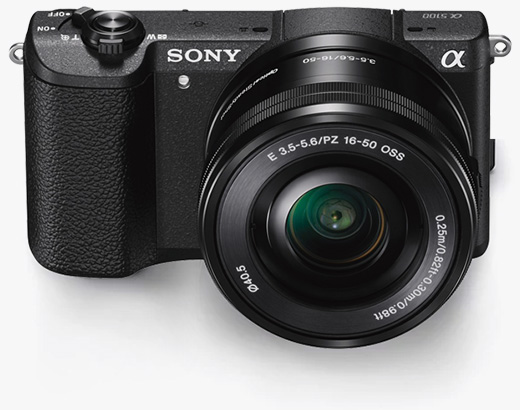 A new range of autofocus
4D FOCUS enables superior autofocus performance in four dimensions
Wide autofocus coverage (2D height and width)
Fast autofocus speed (3D depth)
Enhanced predictive tracking (4D time)
Interchangable lenses
Wide angle, zoom, macro and lots more – having the right lens for your shot is a crucial part of photography. Sony has a wide variety of interchangeable E-mount lenses, so you'll always be able to find that perfect piece of glass for your composition, and shoot with greater creative control. And if you buy an adapter, you can use any Sony A-mount lens.
SONY

SERIES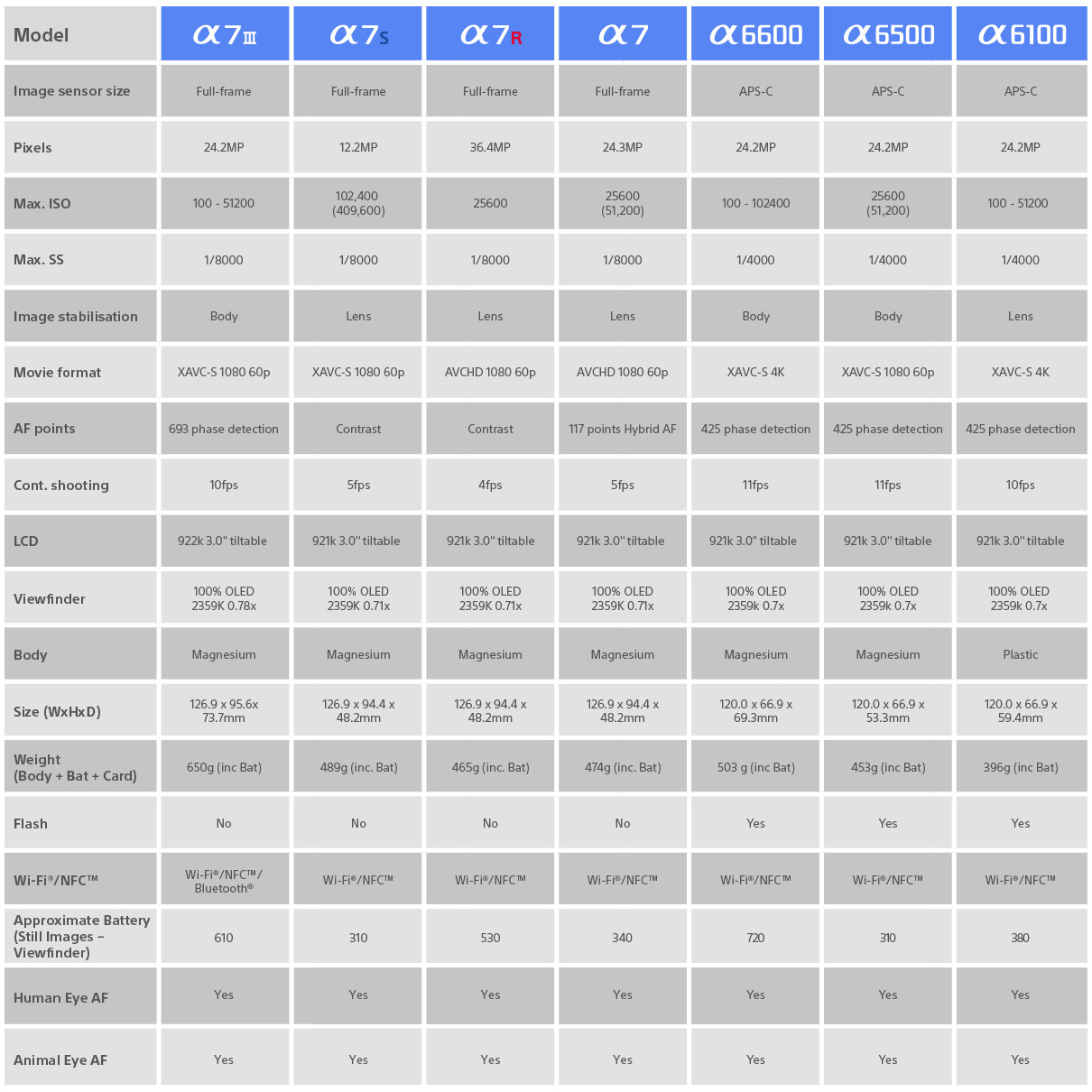 Shop all

cameras