CARRY LESS, SHOOT MORE
Travel-friendly high zoom cameras from Sony
Never miss a chance to snap a masterpiece with the ultra-portable Sony Travel Zone Camera range. It doesn't matter whether you're on top of a mountain or in your back garden, the high performance built-in 30 x optical zoom is ready to go. You can even connect it to WiFi and other devices via One-touch NFC sharing - then send your pics to your pals.
Super compact, no compromising
Despite its super-compact size, Sony's travel cameras deliver high-quality images and outstanding performance.
If you thought its super-compact size would get in the way of delivering high-quality shots, think again. You're guaranteed outstanding performance wherever you go. Get up close to awe-inspiring wildlife with the 24-720 mm zoom, video a waterfall in stunning 4K, and capture temperamental subjects in seconds with speedy auto focus. Plus, it's so easy to use. The OLED electronic viewfinder does most of the work for you and the LCD touchscreen makes it so simple to navigate.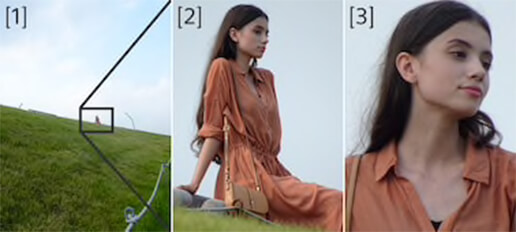 The world's smallest* camera with wide zoom range
Get the bigger picture with the Sony HX99. Take photos of the widest vistas, with a wide zoom that ranges from wide-angle 24 mm to telephoto 720 mm. And with a little help from the ZEISS lens you can enjoy superb image quality every time.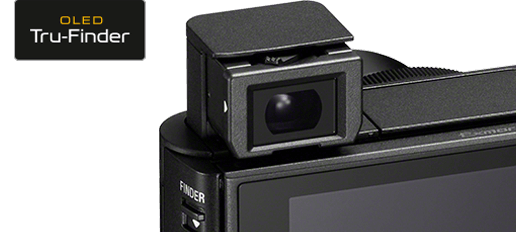 Clear, easy-to-operate OLED Tru-Finder™
Bring on the brightness with the high-contrast OLED Tru-Finder - which is much brighter than most electronic viewfinders. It displays real-time preview and shooting info, so what you see on-screen is exactly what you get in your shot. And, it's easily retractable making it more compact and super convenient.
Seamless selfies minus the stick
Take your selfies to a whole new level with a 180-degree tiltable LCD monitor. No more uncomfortable stretching – just hold it up and see how you and your friends look in the frame.
One-touch remote/One-touch sharing
With one-touch remote, a smartphone or tablet functions as a monitor/remote control. One-touch sharing transfers photos/videos to the device. Just install a PlayMemories Mobile™ app via Wi-Fi® to an NFC-enabled Android™ device, then touch the device to the camera to connect them.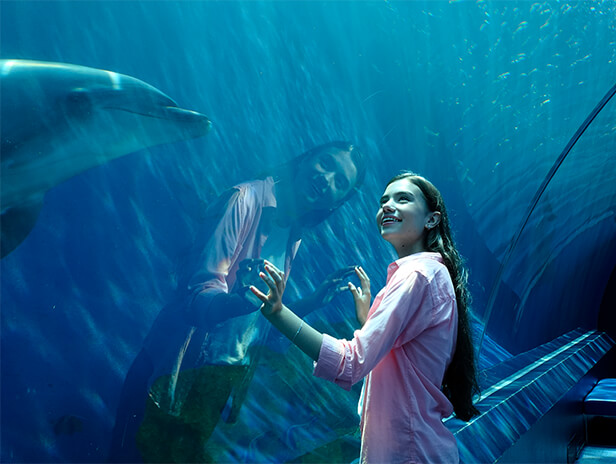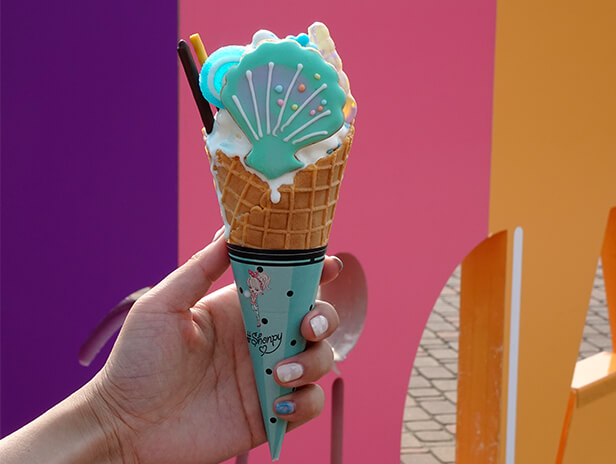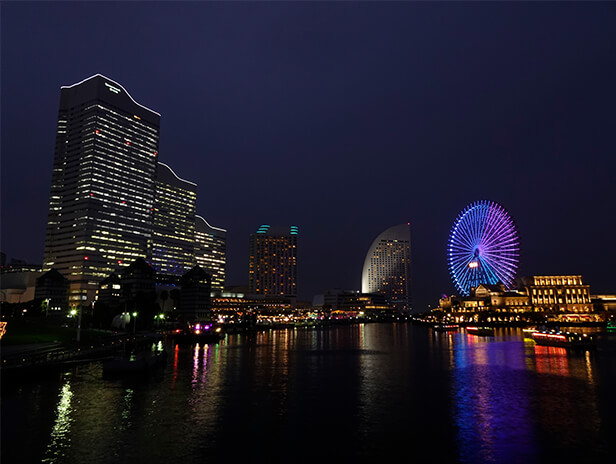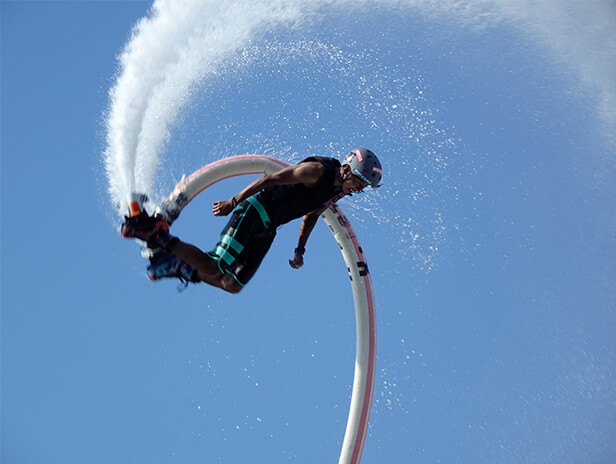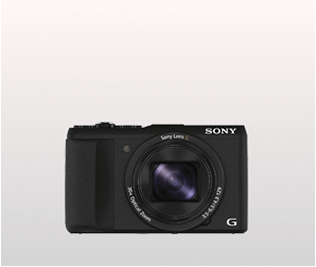 Big Zoom.
Total control.
Zoom and shoot with 30 x premium optical precision with this compact digital camera.
20.4 MP Exmor R CMOS Sensor
30x optical zoom
G Lens
Wi-Fi and NFC
BIONZ X Processor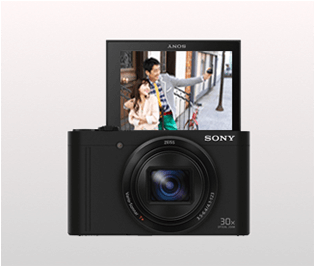 Shoot your best.
Look even better.
The tiltable LCD monitor display lets you look before you shoot your exceptional selfie.
You can even retouch and enhance your portraits using Beauty Effect.
18.2 MP Exmor R CMOS Sensor
30 x optical zoom
ZEISS lens
WiFi and NFC
BIONZ X Processor
180-degree tiltable LCD screen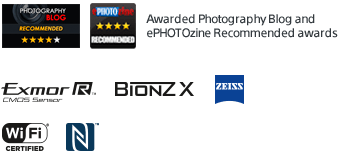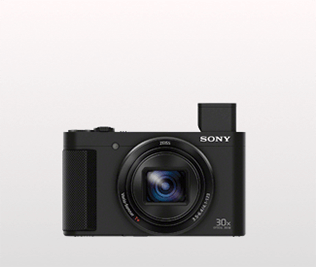 Aim further.
Upgrade your view.
You'll always get a great picture with an OLED high-contrast viewfinder. It displays real-time previews and various shooting info so you get it right first time.
18.2 MP Exmor R CMOS sensor
30x optical zoom
Zeiss lens
Wi-Fi and NFC
BIONZ X Processor
180 degree tiltable LCD scren
Retractable OLED Tru Finder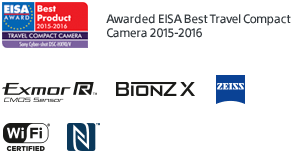 Sony Travel Cameras