Get closer to reality with OLED from Sony
Pure black, perfect vision
Our OLED pixels work individually and can be turned off completely to deliver absolute black.
This level of supreme contrast reveals detail, depth, textures and colours for a view that's stunningly real.
See what makes our processors extraordinary
AG9
Picture Processor X1™ Ultimate Sony's Best Ever Processor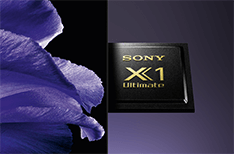 With unmatched processing power, the Picture Processor X1™ Ultimate detects hundreds of different objects on screen and intelligently enhances brightness, detail and colour so everything you watch is clear, bright and incredibly realistic.
Features include:
Object-based Super Resolution
Object-based HDR remaster
Super Bit Mapping HDR
Dual database processing
Dynamic Contrast Enhancer
Precision colour mapping
AG8
4K HDR Processor X1™ Extreme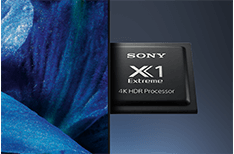 Our 4K HDR Processor X1™ Extreme includes powerful real-time image processing for ultra detailed pictures. Images are upscaled closer to true 4K HDR quality.
Features include:
Object-based HDR remaster
Super Bit Mapping HDR
Dual database processing
Dynamic Contrast Enhancer
Precision colour mapping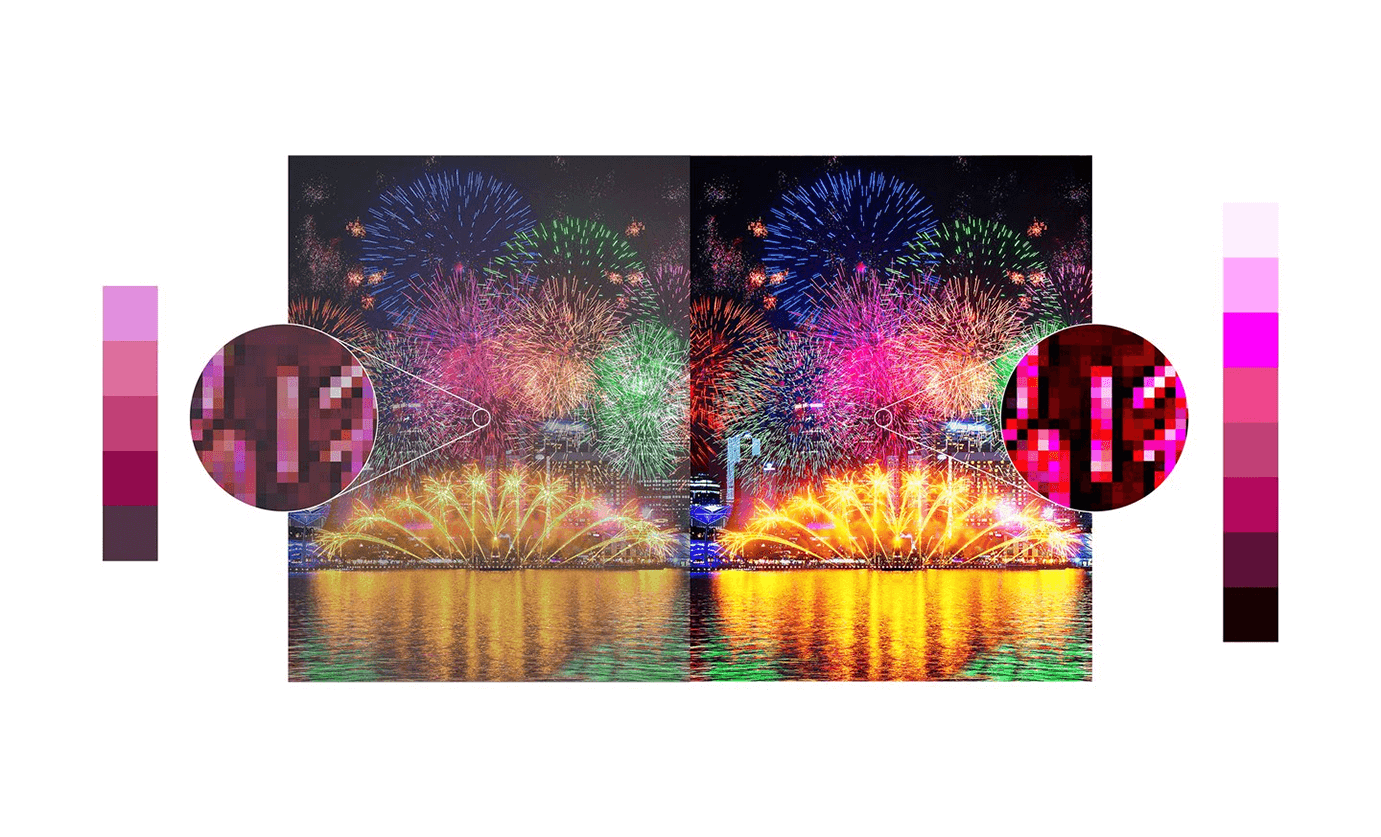 Pixel Contrast Booster™ for a wider, more natural spectrum of colour
Our original panel controller for OLED maximises dynamic range by widening the area of colour reproduction at high brightness. Pictures are enhanced with extra detail and texture.
Only available on the AG9.
See vivid real world colours all around you
A TRILUMINOS™ Display faithfully reproduces every shade and hue from a wider palette.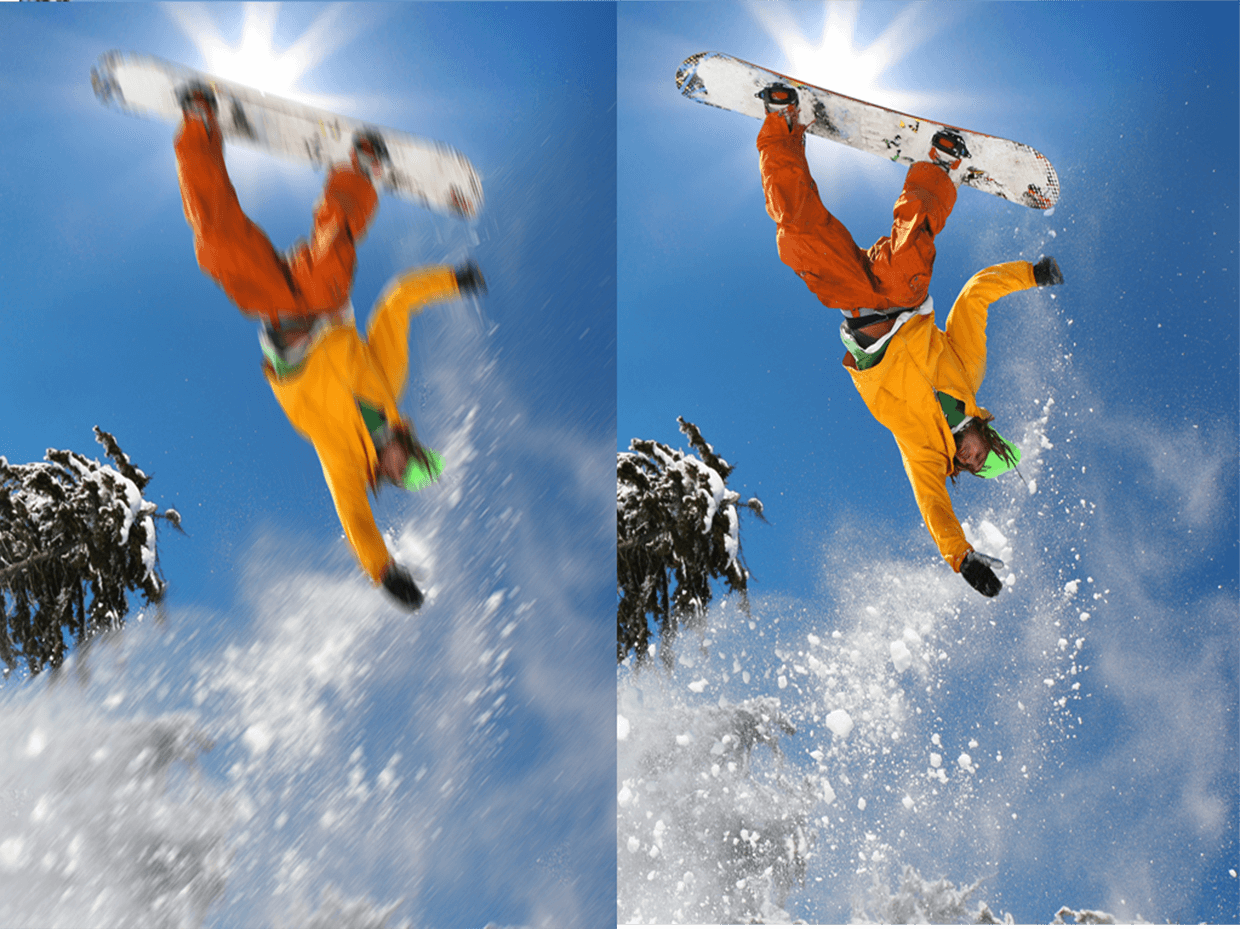 No blur, just perfectly clear scenes
Even in fast moving scenes, there's no blur – you'll see everything in perfect clarity. Each pixel can go from off to bright in a fraction of a second.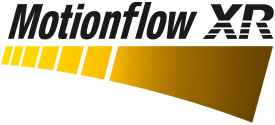 Transform your viewing with Dolby Vision™
Bring scenes to life with striking highlights, deeper darks and vibrant colours. Dolby Vision™ is an HDR solution that creates an immersive, engaging cinematic experience in your home.
It doesn't matter how many pixels you have or what your frame rate is, Dolby Vision™ adapts to the performance of your display, optimising the image scene by scene.

Sound-from-Picture Reality™
Unlike most TV speakers, sound comes to you from the entire screen, immersing you in exciting new entertainment experiences. It's pictures and sound in perfect harmony. 
There's no need for a speaker. Voices and sounds come from exactly where the action is located on-screen, so you'll think you're right there.
One Slate Concept
The simplicity and purity of the One Slate concept is made possible thanks to the fusion of all the very latest OLED panel technology and Sony's unique Acoustic Surface Audio+™ on the AG9.
Discover TV centre speaker mode
With Acoustic Surface Audio+™ and TV centre speaker mode, sound comes directly from the centre of the screen with actuators behind the TV vibrating to create acoustics that move with the picture.
In addition, two subwoofers provide powerful bass and a spatial effect that allows sound to travel from one side of the room to the other.
With Acoustic Surface Audio™ technology, sound comes directly from the screen
Two innovative actuators behind the TV vibrate delicately to create sound that moves within the picture so dialogue and special effects can be heard from precisely the right place.
AG9 slim wall-mount – under 5cm
Close to the wall, like a work of art
Mount your TV to the wall. It fits as close as a picture and blends effortlessly with your room.
AG8 - beautiful from any angle
A clean minimalist desgin keeps you focused on what's important - the picture.
AG8 - Ideal soundbar position
On the AG8, you can rotate the stand 180° and it will rise up so you can easily display your soundbar.
The stand blends harmoniously with the beautifully designed TV and doesn't compromise your viewing experience.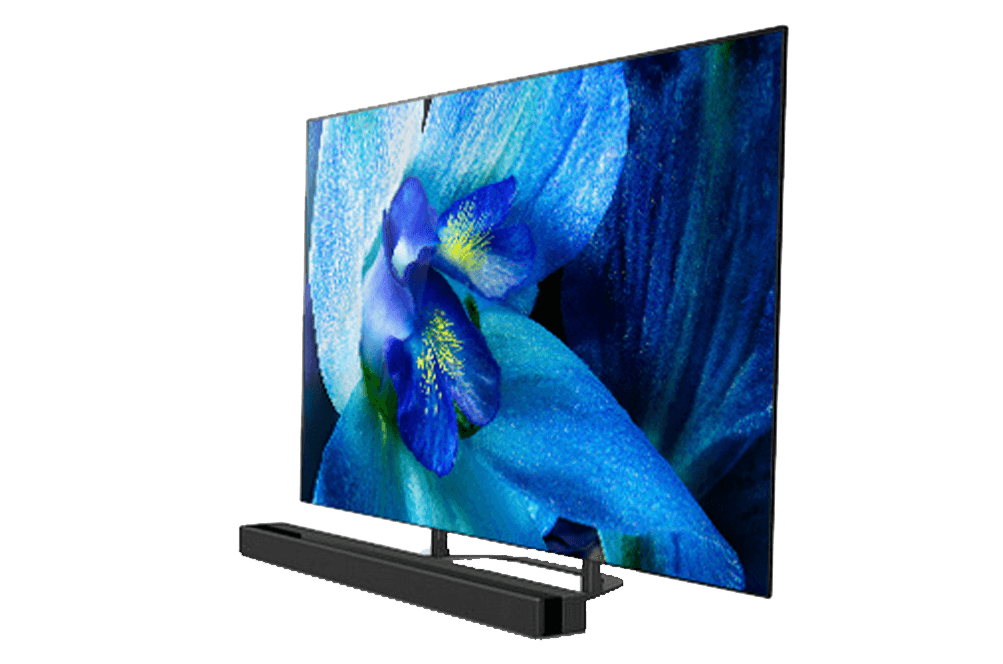 Smarter control with the Google Assistant*
You can ask your Google Assistant to find your favourites. It's truly effortless and offers the ultimate viewing experience.
Control your Sony's Android TV™ and other connected devices using your voice – there's no smarter way to run your life.
The AG9 comes with a built-in mic, giving you complete hands-free control. Just say what you want to see.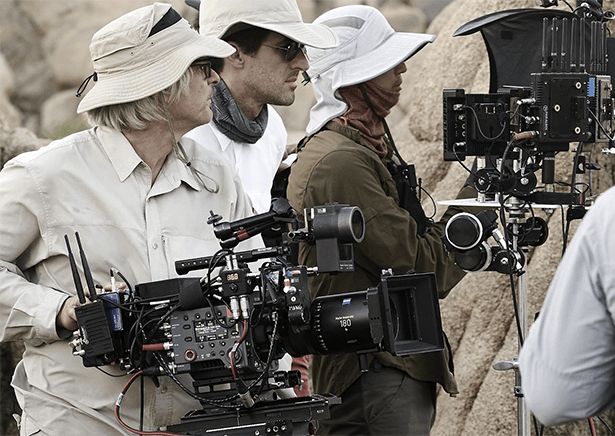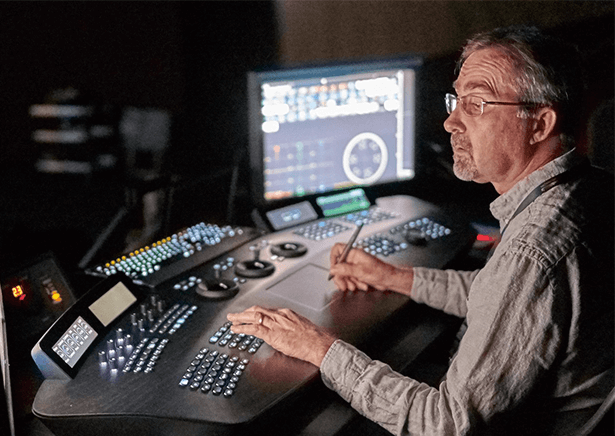 MASTER Series - The creator's intent
MASTER Series represents the very best in Sony's TV range; designing televisions that faithfully convey the creator's intent is our passion.
The AG9 was specifically created as part of Sony's MASTER Series. TVs within this range must meet the strict criteria of our top engineers and makes beautiful images a reality.
For the first time, creators can explore their imagination and see their vision reproduced in the home.
Discover our 2019 BRAVIA OLED range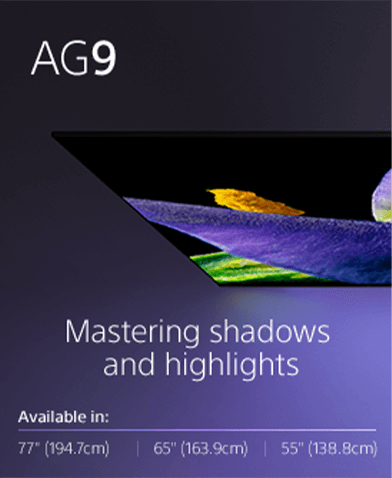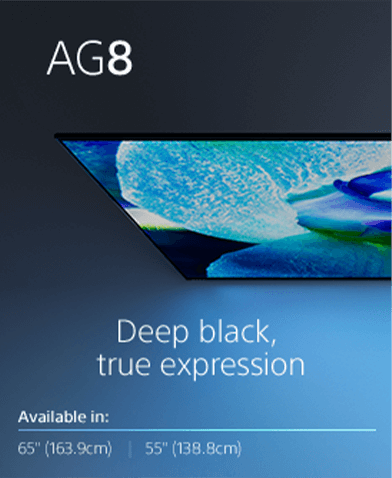 'Sony', 'BRAVIA' and their logos are registered trademarks or trademarks of Sony Corporation. All other logos and trademarks are the property of their respective owners.