Introducing the XG95
Full Array LED Android TV™
So real, you'll think you're there!
See how beautifully detailed 4K pictures with vibrant shades of colour come together with our latest Sound-from-Picture Reality™ for enthralling 4K.
Full Array LED TVs
Full Array LED with local dimming gives you more realistic peaks of brightness, more accurate shadow detail and deeper, inkier blacks. You won't miss another thing in even the darkest or brightest scenes.
Specific sections of the screen can be incredibly bright while other areas remain pitch black, all thanks to the advanced backlighting technology (X-tended Dynamic Range™ Pro). What you get is a much more compelling and natural viewing experience than traditional edge-lit or backlit TVs.
Every movement, beautifully clear
Our X-Motion Clarity™ technology keeps fast action smooth and clear. Moving images are precisely controlled to minimise blur. Even during high speed scenes, pictures stay true with no loss in brightness or clarity.

Dolby Vision
With Dolby Vision™ every scene is brought to life with vibrant colour and stunning detail.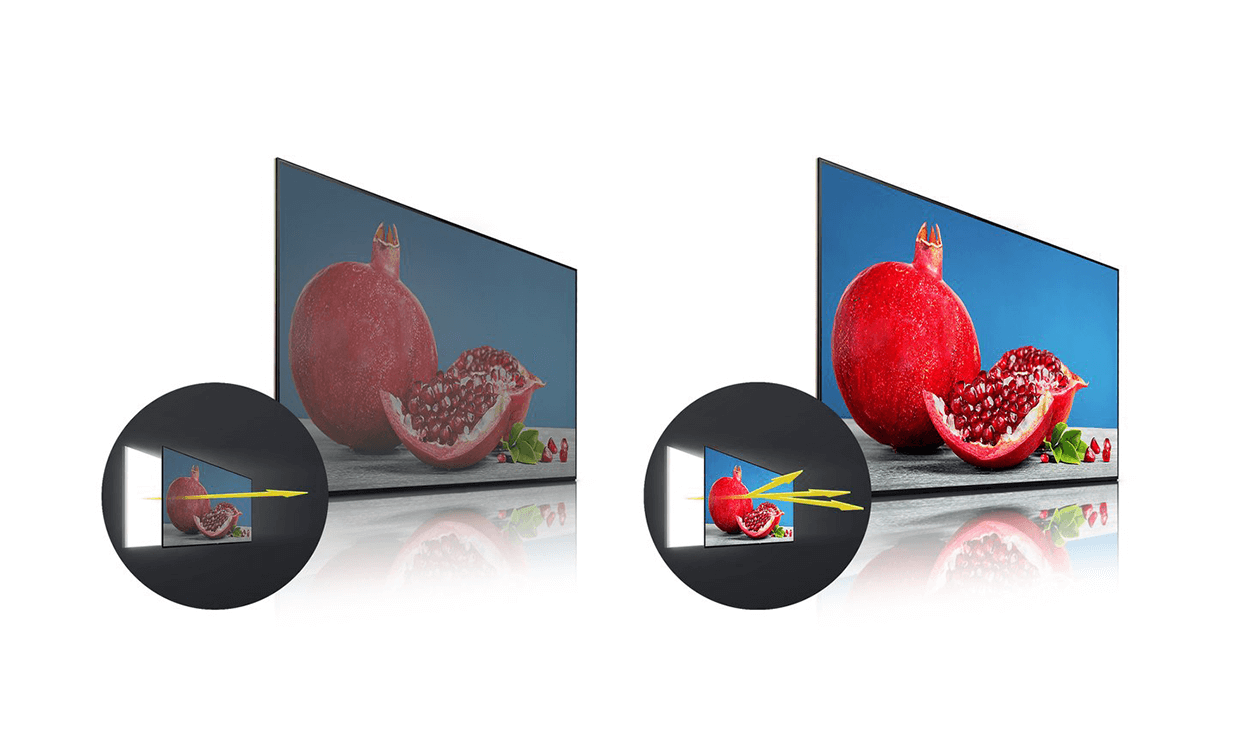 X-Wide Angle
Vibrant shades of colour from any viewing angle
See vivid real world colours, even from the sides, on this wide-angle TV. Our X-Wide Angle technology allows the faithful shades and hues of the TRILUMINOS™ Display to be enjoyed from any angle.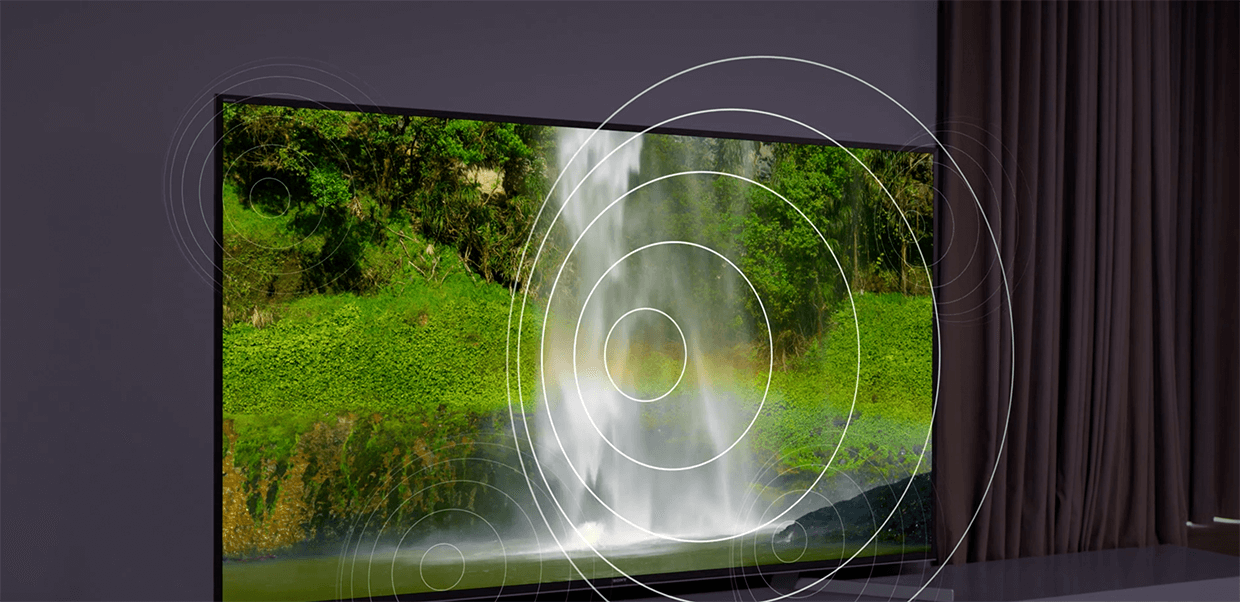 Acoustic Multi-Audio™
Our Acoustic Multi-Audio™ system adds two sound positioning tweeters in the rear of the TV to the bass reflex speakers for Sound-from-Picture Reality™.
With action and sound precisely aligned, your viewing becomes so much more immersive.
Hands-free voice control with integrated mic
Our 4K HDR Android TV™s gives you the ultimate hands-free viewing experience.
With a built-im microphone, you can control your Sony Android TV™ using only your voice.
4K HDR TVs with the Google Assistant*
With the Google Assistant you can enjoy easier access to entertainment, check your schedule, find information or even control your Smart home, just by talking to the TV.

Alexa✝
Connect your Alexa enabled devices for seamless hands-free comtrol of a Sony TV.
With Alexa, you can power up your TV, chnage channels, control volume and more.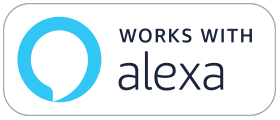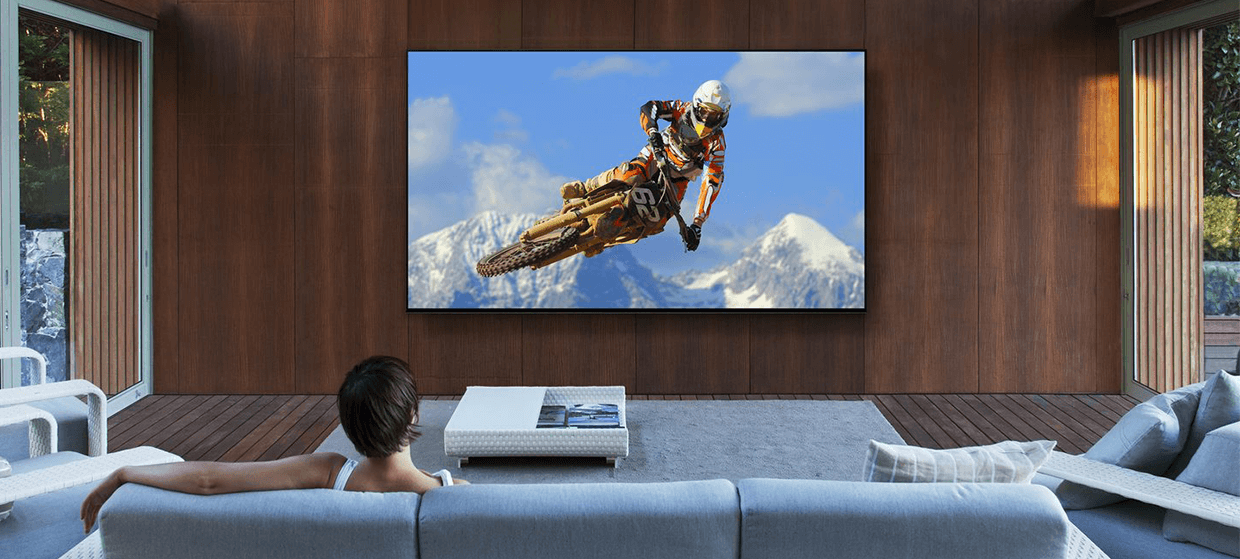 Big screen, dynamic experience
Our Sony 4K HDR TV is designed for spectacular big screen viewing. Immersive pictures put you right at the heart of the action.
Discover a world rich in detail and colour on our 4K HDR TVs. Pictures are perfectly matched by our latest Acoustic Multi-Audio™.
Shop by screen size
Whether you're after the small, medium or large screen, we've the right HDR TV for you.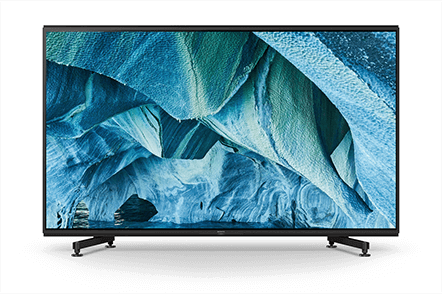 Large screen size models
ZG9, XG95, XG87, XG85, XG80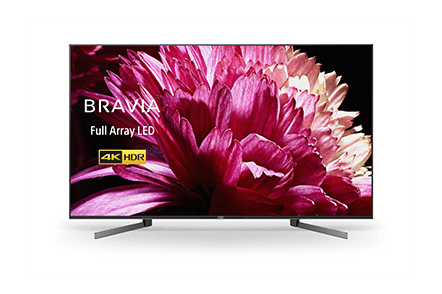 Medium screen size models
XG95, XG87, XG85, XG81, XG80, XG70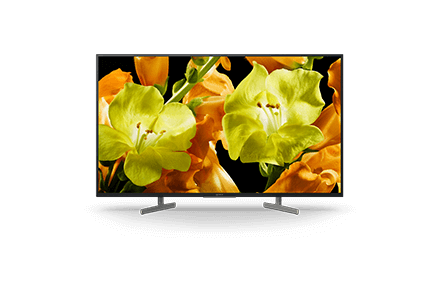 Small screen size models
XG90, XG83, XG81, XG80, XG70
See our full range of HDR TVs
Discover a world rich detail, colour and sound from our extensive range of HDR TVs.
*Google, Android TV, YouTube and other related marks and logos are trademarks of Google LLC. Use of this TV requires consent to Google Terms of Service and Privacy Policy. Applications availability varies by country, language and device. Feature availability depends on country and availability of compatible products. Also may require software update. Remote specification may vary by territory and model.
✝Alexa and all related logos are trademarks of Amazon.com, Inc. or its affiliates. Apps and services availability varies by region and device. Third party services and content may be subject to terms & conditions and payment and may be changed, interrupted or discontinued at any time.