Soundbar Buying Guide
Get more out of your home entertainment with a sound bar
Enhance your TV's sound without taking up space. A sound bar delivers cinema-style audio for more immersive movies, TV shows and games. They're compact and fit neatly under your TV – some can even be wall mounted to save space.
Shop all home cinema and soundbars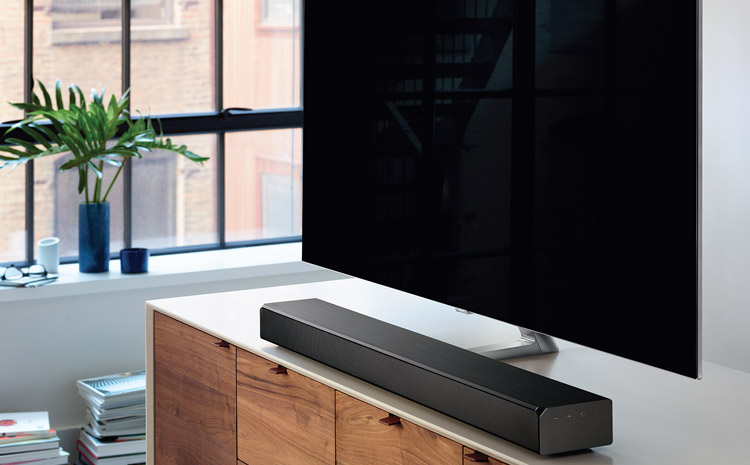 Why choose a sound bar?
A sound bar adds depth, power and volume to your entertainment. While your TV's built-in speakers might sound good, sound bars let you really feel the drama of movies and music with deep bass and clear high frequency speakers that bring out every word and detail.
What are the options?
We've got a sound bar to suit your setup, whether it's a discreet compact model or a curved sound bar to match your curved TV. Choose the subwoofer configuration that delivers the sound you want for your entertainment.
---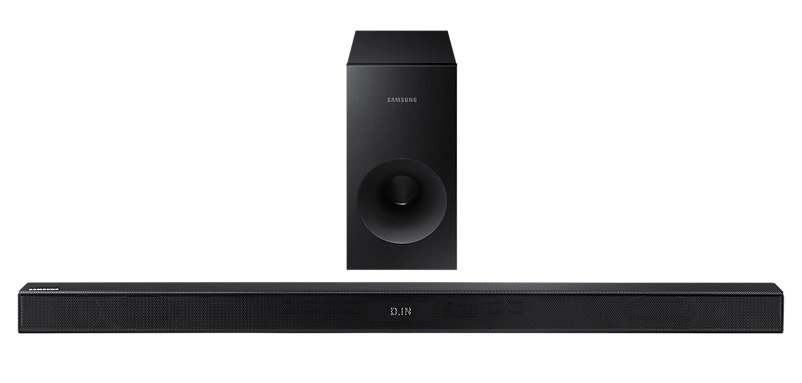 Sound Bar with Subwoofer
Powerful sound for those big movie moments
Enhance the way you watch TV
Standalone subwoofer
Simple TV connectivity
Wireless music playback
See our range:
Sound Bars with Subwoofer
---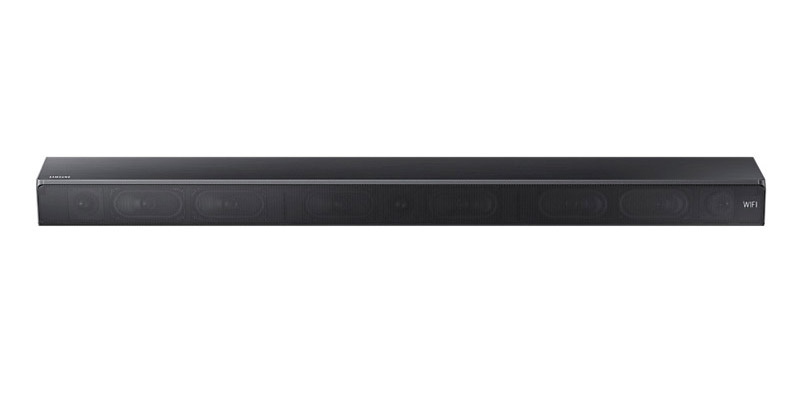 All-in-One Sound Bar
More audio power from a single sound bar
Enhance the way you watch TV
Compact space-saving design
High-powered audio from a single unit
Upgradable bass for true surround sound
See our range:
All-in-One Sound Bars
---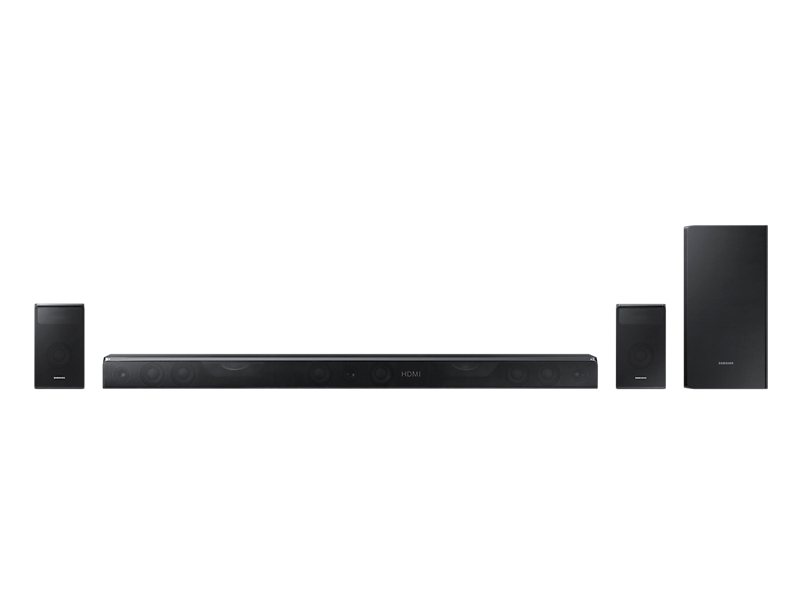 Cinematic Sound Bar
For a true home cinema experience
Feel immersed in the action with realistic 3D sound
Dolby Atmos for all-around sound
4K pass-through for connecting multiple devices
Wireless subwoofer for deep bass and easy positioning
See our range:
Cinematic Sound Bars
Which sound bar is right for me?
Add rich, detailed audio to your TV with a sound bar with subwoofer from our range
Separate subwoofer for deep, resonant bass
Multiple ways to connect to your TV
Bluetooth for easy music and content streaming
Add more speakers for true surround sound
---
All-in-One sound bars deliver premium, multi-dimensional sound in a single-body design
More audio channels for crisp, lifelike sound
No need for a standalone subwoofer
Hear more detail with Hi-Res audio
Bluetooth lets you stream songs from your playlists
Upgradable bass for true multi-channel home cinema
---
Cinematic sound bars complement your high-res TV with 3D surround sound
Dolby Atmos for real cinema quality sound
Object-based audio creates a 3D feel for your movies
4K HDR pass-through for rich, detailed sound and picture
Technology
Sound bar technology has evolved, encompassing full-sounding entry-level models, powerful All-in-One sound bars and premium models with Dolby Atmos for immersive, realistic-sounding entertainment. The key things to look out for are:
Jargon buster
Bluetooth | Bluetooth enables easy wireless connections with compatible devices like your smartphone, tablet or PC. Enjoy music from your digital libraries without needing a cable.
Subwoofer | Made to deliver only bass frequencies. They're used to fill out the sound from smaller speakers, or to enhance the low frequencies in your home theatre system.
Tweeters | Small speakers that deliver high or treble frequencies, adding detail and clarity to your entertainment.
Surround Sound | Surround speakers create the feel of onscreen sounds appearing around your room. Positon them just behind and to the side of where you're sitting for the best sound.
Dolby Atmos | Creates a 3D audio space for stunningly realistic entertainment. The sound isn't limited to channels, so it can be positioned and moved precisely in a 3D field.
Home Cinema | TV, audio and video devices made to recreate the feel of a cinema in your home. Usually includes a large high-resolution TV and specific audio equipment.