SteelSeries computer accessories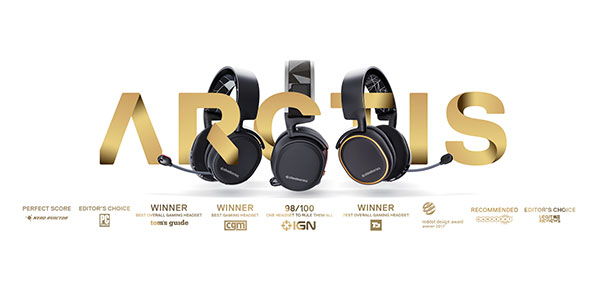 About SteelSeries
If you love gaming, you'll love SteelSeries gaming accessories. They're built for anyone who takes gaming seriously.
SteelSeries has always tried to create innovative products – from introducing the first glass mousepad, to creating the first mechanical gaming keyboard. Today SteelSeries creates products with Esports players in mind, so that everything is built to stand up to serious competition. SteelSeries products not only look and feel great - they make you a better player, too.
Whether it's a controller, keyboard, headset or mouse - every button, switch, and material is carefully considered with gamers in mind. Each product is built to last, and won't let you down in the middle of a match.
It doesn't matter what you're playing, or at what level you play at. There's a SteelSeries product for everyone.