10 cool kids' robots that can do amazing things
From blowing bubbles to swimming!
29 Nov 2021

These days, robots made with kids in mind are way more than just cool toys. Because a lot of our brilliant bots come in kit form, it's a great opportunity for your child to start learning about mechanical and electrical engineering.
But if you think that all robots are just walking, beeping sci-fi characters, think again. In the real world, robots do everything from performing operations to exploring other planets. And that's reflected in the diversity of robots you'll find in the toy world too.
Because we've got robots that can do everything from swim to blow bubbles, there's one that your little one will love.
Robots with clever tricks
Piggy bank bot
Put the KIDZROBOTIX Money Bank Robot Kit together and curious little minds will learn a lot about mechanical engineering. This bot senses when money is put on its pad and then swallows it up. It's a great way to save up pocket money for the next bot they're after!
Metal detector bot
This KidzLabs Metal Detector Robot Kit is easy to put together thanks to its detailed manual – so they can build the robot part by part, including gears and electrical wiring.

They can control the treasure hunting bot with a wired remote, which beeps when it comes across anything metal. So maybe they'll end up digging up treasure – or just finding your car keys!


Bubble blowing bot
Who doesn't like bubbles? The KidzRobotix Money Bubble Robot Kit lets your little one customise their robot to blow lots of different bubble shapes. So, they'll learn both how to assemble kits and also that robots can do all kinds of things. And it doesn't get much more fun than bubbles!
Robots made to move
Walking bot
If you've ever seen one of those Boston Dynamics robots, you might be amazed at how bots can move. You can bring some of that wonder home with the Science Museum Walking Bot.
If you've got a little engineer, they'll have a lot of fun building this robot, starting the motor and watching what it can do.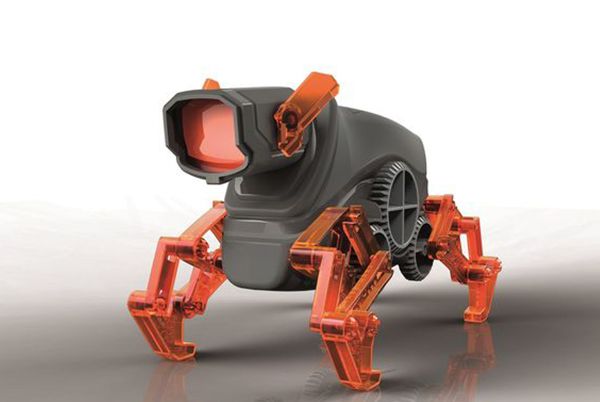 Swimming bot
The Green Science Hybrid Aqua Robot Kit is a fully submersible robot submarine. So it's great in the pool or just for super fun bath times. It's both battery powered but also charges from the sun - so your kids can learn about robots and renewable energy too.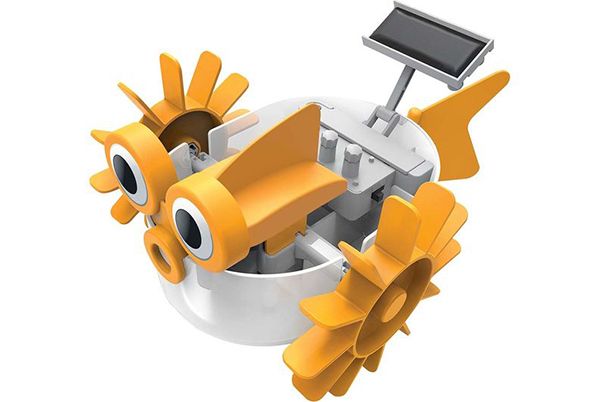 Handy bot
Robots aren't just about moving about. Get your own Addam's Family Thing with the KIDZROBOTIX Motorised Robot Hand Kit that can tap out any tune or beat. Great for kids' parties!


Robot animals
Spider robot
The KIDZROBOTIX Spider Robot Science Kit is simple to put together, and kids will pick up a few lessons about mechanics along the way. Once assembled, this spider robot scuttles up and down its string like a real spider on silk thread and can cleverly change direction.
Snake robot
You won't find many robots that move like this! Put together the SCIENCE MUSEUM Slither Bot Science Kit and you'll get a robot that slithers like a real snake. It's a great way for kids to learn that robots can do way more than just walk.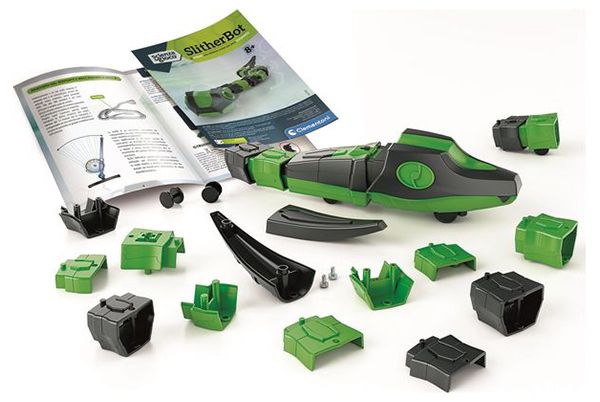 Robot pets
For cat lovers
The VTech Glitter Me Kitty is great for younger children who are after a robotic pet that they can stroke, feed and talk to. Stroke the kitten's head and she'll move her paw and place a glitter stamp on their hand to show she's happy. Her light up stripes can be changed to their favourite colours and she'll purr and meow just like the real thing. Minus the litter tray!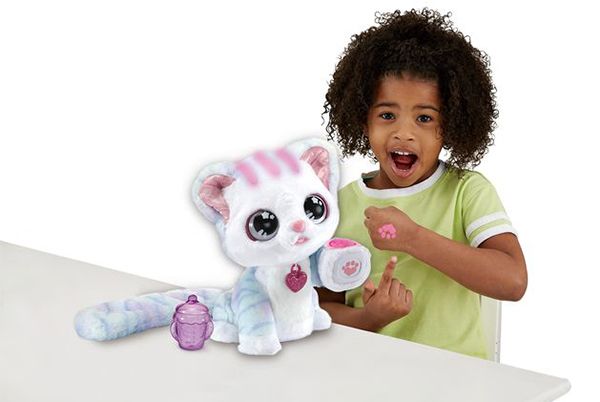 For dog lovers
Prefer dogs to cats? No problem. Vtech's Hope the rainbow husky will let any aspiring vet take care of their colourful pal. Not only do you get accessories to make Hope better, but you can translate her barks with a stethoscope.