10 truths you need to know about your phone
From switching to cleaning to using, check out these surprising facts!
23 Aug 2021

We use our phone A LOT (more on that later). Calling, texting, swiping, browsing, posting, scrolling. The list goes on and on. So if you're in the market for a new phone or just want the lowdown on your current one, here are some major phone facts.
#1 Your phone's got more power than a spaceship.
Can your phone get you to the moon? No. But our phones are little pocket powerhouses, that can carry out a whole load of complex tasks. In fact, according to NASA, the average smartphone now has more processing power than the computers used in the Apollo 11 moon landing!
#2 81% of our time online is on a phone or tablet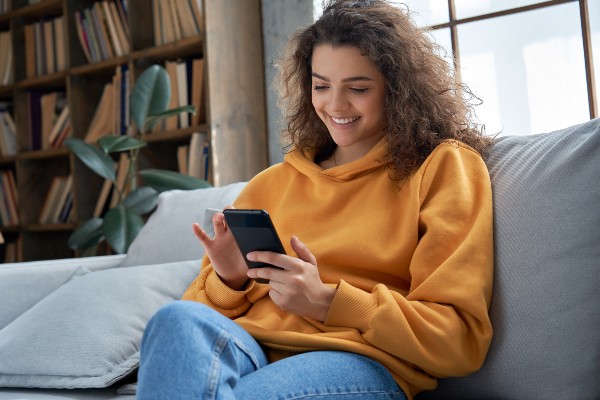 From shopping to messaging our mates, there's almost no end to stuff you can do online. And apparently most of us do it on our phones! In September 2019, Ofcom found that 81% of the time we spend online in the UK is on a phone or tablet device.[1] But that's not just our phones.
More than a fifth of us have smart speaker and 18% of us have smart watches. That's why we reckon when you're sorting your mobile, you can think about more than just the phone. When you buy your phone from us, you can add accessories as well as your SIM and phone so that it's all included in your monthly plan.
#3 We check our phones over 100 times day
Phone pinging all the time? You're not alone. The average person unlocks their phone around 110 times every day.[2] It can be hard to get some space from our phone- whether it's for work or play. Maybe your phone's your life and you're okay with that. But if you want to get some distance from it, check out our guide on how to achieve tech-life balance with a digital detox.
#4 Way more of us are moving to SIM only contracts
It used to be that most of us got our phones on traditional 24-month contracts- where your phone's tied to your SIM. So you're stuck with the same phone and the same plan for a whole two years, even if things change for you.
Thankfully though, there's a lot more flexibility when it comes to contracts these days. Now you can get your SIM separately, letting you choose the plan that suits you best… not just the one that matches the phone you want.
Plus, changing to a SIM only contract could save you a whole lot of money. In 2019, Ofcom found that about 1.4m of us lost money by sticking with a 24-month contract, rather than moving to a SIM-only when we were free to do so.[3]
Since then there's been a real push to help customers stay curious and find the deal that's right for them. So it's no wonder that 38% of us recently made the switch to SIM only![4]
#5 We're all getting into with mobile gaming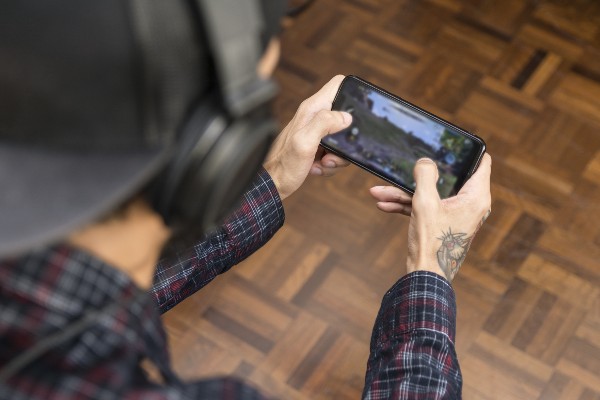 Your PC and your console. Those are the two main gaming hubs, right? Wrong! There are plenty of us that have figured out our phones can be just as fun. In one year alone, the number of people playing games online on their phone exploded from 6% to 23%![5]
#6 Almost 100% of malware is targeted at Android phones[6]
Android is an incredibly popular operating system for phones, which makes it easy to sync up with a ton of different devices. But there's a downside. Cyber criminals have cottoned onto this and created malware that can get onto your phone and steal your data.
The best thing you can do to ward away malware is to keep your phone updated regularly. And if you want to be extra safe, there are plenty of antivirus apps that can help too.
#7 More of us have changed our plan since the pandemic
Since March 2020, more than a quarter of phone subscribers have changed their contract.[7] And it's not surprising really. With all of us spending more time at home and connected to Wi-Fi, people haven't needed to use as much data. And then there's the 29% of switchers that are looking for a cheaper deal as their circumstances change. Whatever it is, it makes sense to keep your mobile plan in line with the life you're living right now.
That's why we've decided to cost your phone and your SIM separately when you buy a phone plan with us. With a see-through plan you can see exactly where your money's going, stay in control and make changes when you need to. We help you customise every part, from the plan length to how you pay off your phone. So now you can get out and about more, your phone plan can roll with the times too!
#8 Phones are making the switch to 5G!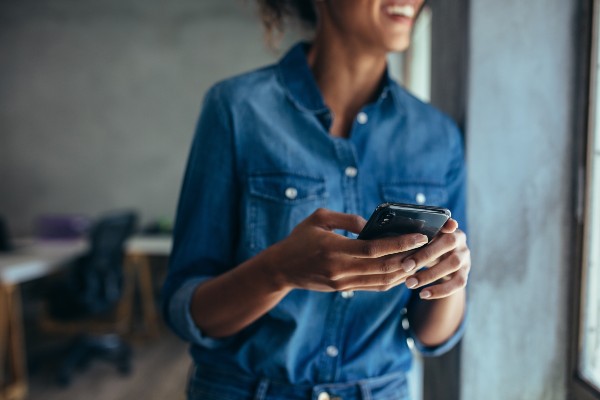 5G is the future. With 5G we'll be able to download huge files, like 4K videos and shows, in seconds. No more long load screens or data delays. So while 5G isn't as mainstream yet, it's estimated that there'll be 1.5 billion 5G enabled phones by the year 2025![8]
#9 Your phone's dirtier than a toilet!
We're touching our phones constantly, so any germs we pick up they'll most likely pick up too. Except (hopefully) we're regularly washing our hands and face… not so much with our phones. As gross as this sounds, your average phone carries around 10 times more bacteria than a toilet seat![9] Want to sort it out? Here's how to clean your phone.
#10 Apps dominate the time we spend on our phone
About 10% of our time on our phones is spent using a web browser, but a huge 90% is spent using apps.[10] Loads of sites have created their own apps which make the experience way better for phone users- just look at the way we check our emails on phone. If you want to do something, guess what? There's an app for that.
Looking for your next favourite? Check out these meditation apps or maybe an app to help you save money!
Credit available on online purchases of Mobile Phones and Accessories from £170. Exclusions apply. Credit subject to status. DSG Retail Limited acts as a credit broker and not a lender. Credit is provided by Creation Consumer Finance Ltd. Both Currys Group Limited and Creative Consumer Finance Ltd are authorised and regulated by the Financial Conduct Authority.
---
[1] https://www.ofcom.org.uk/__data/assets/pdf_file/0028/196408/online-nation-2020-summary.pdf
[2] https://www.dailymail.co.uk/sciencetech/article-2449632/How-check-phone-The-average-person-does-110-times-DAY-6-seconds-evening.html
[3] https://www.ofcom.org.uk/about-ofcom/latest/media/media-releases/2019/new-measures-fairness-for-mobile-customers
[4] https://reports.mintel.com/sinatra/oxygen/display/id=1042383
[5] https://reports.mintel.com/sinatra/oxygen/display/id=1042383
[6] https://www.pcquest.com/heres-why-99-of-mobile-malware-targets-android-devices/#:~:text=More%20than%2099%20percent%20of,State%20of%20Cyber%20Security%202017.
[7] https://reports.mintel.com/sinatra/oxygen/display/id=1042383
[8] https://techjury.net/blog/smartphone-usage-statistics/#gref
[9] https://time.com/4908654/cell-phone-bacteria/
[10] https://www.citrusbits.com/50-mobile-statistics-facts-and-trends/