10 weirdly wonderful pancake toppings
Feeling creative this Shrove Tuesday? Then look no further than our cheeky top 10 pancake topping ideas...
11 Feb 2021

We all those classic Pancake Day toppings - sugar and lemon, chocolate spread, or even savoury cheese and ham. But why not try something new and unusual?
We thought it was about time to get a little more creative in the kitchen with some deliciously different pancake topping ideas. Even better, it will definitely keep the kids entertained.
1. Strawberries, balsamic vinegar and cream pancakes
If you have guests over and want to impress with some posh-nosh inspired flavourings, then mix a splash of balsamic vinegar with a topping of strawberries. The acidity of the vinegar is a great way to bring out the strawberries' flavour and colour. Layer them on to your pancake with a good splodge of cream.
2. Chicken satay
Satisfy an alternative savoury craving by adding an Asian twist to your Shrove Tuesday - topping pancakes with creamy satay sauce and tender chicken pieces.
3. Jaffa Cake pancakes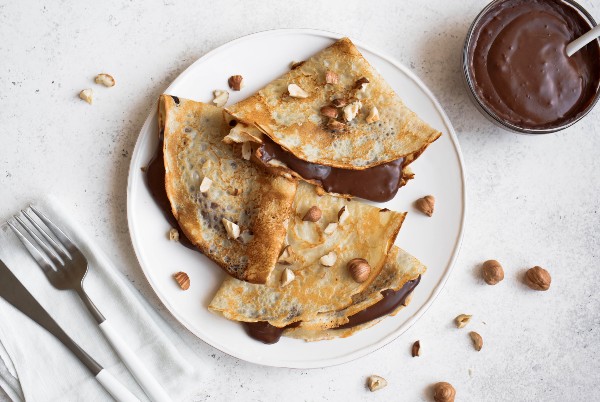 By using baking powder and buttermilk in your batter you can create thicker and fluffier American-style pancakes. Once cooked, spoon on lashings of marmalade and melted dark chocolate for your take on the British classic treat.
4. Pretend pizza pancakes
Home-bakers know that one of the best parts of cooking is decorating the cake, or in this case, pancake. This fun idea allows the little kids (and big kids) in your home to get creative. Use jam and marshmallows for the tomato and ham then finish with a sprinkle of desiccated coconut. Or, why not try adding a Hawaiian twist with slices of pineapple?
5. Peanut butter and jam
This taste and texture combination is a winner in the USA, so could combining crunchy and smooth be your new favourite? Simply spread this stateside classic on your pancakes, fold, and tuck in.
6. Chocolate chilli pancakes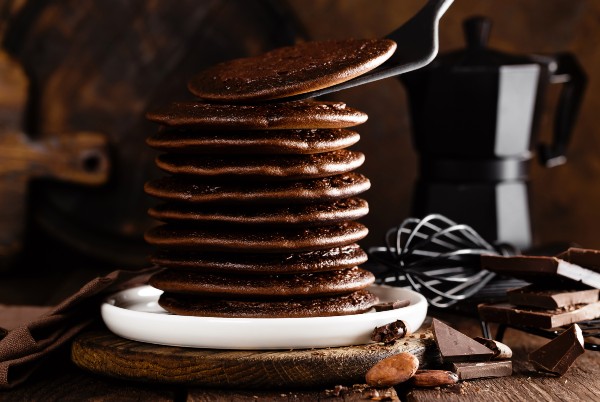 Chocolate and chilli is one of those combinations that shouldn't work, but somehow does. Add cocoa powder and chopped chilli to the pancake batter, then drizzle with a little melted chocolate. For a smokier chilli hit you could add chipotle powder, if you have any to hand.
7. Veggie pancakes
If you're feeling a bit hungrier and fancy a heartier meal, mix things up with loads of veggies. Fry onion, cauliflower florets, chickpea and spinach in a little olive oil until they turn soft and golden. Then cram your veg into pancakes with natural yoghurt, just like fajitas.
8.Millionaire shortbread
A classic afternoon tea treat and indulgently delicious. Simply crumble up shortbread and scoop generous amounts of tinned caramel on your pancake. To finish, drizzle on warm, melted chocolate.
9. Lemon meringue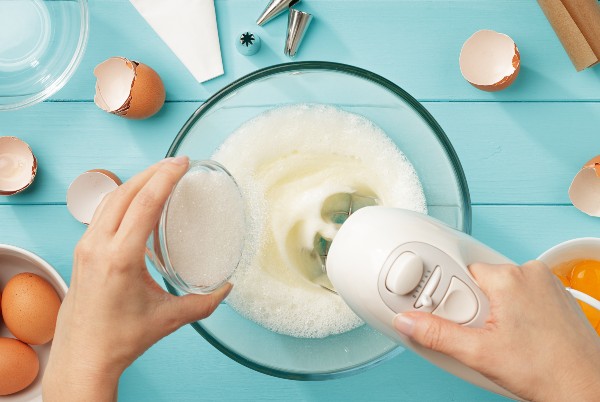 This Sunday lunch classic works so well as a new twist on the traditional lemon and sugar topping. Whip double cream into soft peaks, then gently fold in two crumbled meringue nests. For the sharp lemony kick, mix in three tablespoons of lemon curd, and then finish with a dusting of icing sugar.
10. Gravy
This Instagram-worthy option proves pancake batter is the same as Yorkshire puddings! Gravy's a great addition to savoury pancakes. Go one step further by adding chopped onions and sausages and make it a lunchtime wrap.
For everything you need to make delicious pancakes, check out our full range of cookware.
.