3 tasty mixer desserts that are a cinch to make
Perfect puddings at the touch of a button!
18 Oct 2021

Whether you've got friends coming round for dinner or you just want something decadent without the wait, it's amazing what you can create with a bit of kitchen tech.
If you have a stand mixer which can also take on blending, you've already got all the tools you need to make some really quick, super simple and seriously delicious desserts.
Here are 3 of our faves…
Chocolate mousse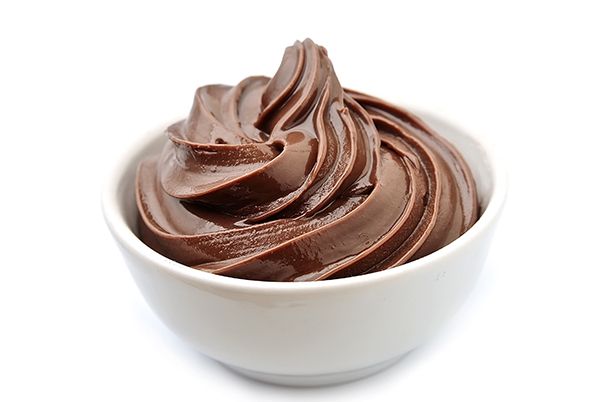 Want something sweet in a flash? This chocolate mousse only takes 20 minutes plus time to chill. It's a lifesaver for any dinner party… or any Wednesday night on the sofa. We won't tell.
Ingredients
300 ml double cream
100g of granulated sugar
350g dark chocolate roughly chopped
4 eggs
60ml of strongly brewed coffee or espresso
60ml of rum or brandy (optional)
1 teaspoon vanilla extract
Half teaspoon of salt
Method
Pour your double cream into your mixer for a few minutes until it thickens and peaks form. When it's ready, put into the fridge.
In a small pan, heat the sugar with 60ml of water. Stir until a syrup starts to boil, then take off the heat.
Put chocolate and eggs into blender and blend while slowly pouring in sugar syrup. Keep blending until mixture is smooth.
Slowly pour in espresso, salt and rum/brandy – if you're using it. Blend for about 1 minute until the mixture is cool.
Pour the chocolate mixture in with the chilled cream and fold together.
Finally pour into individual bowls, ramekins or glasses and chill in the fridge until set. This could take a couple of hours.
Tip: If quick choccie treats are your thing, you won't want to miss this mug cake.
Chocolate cookie cake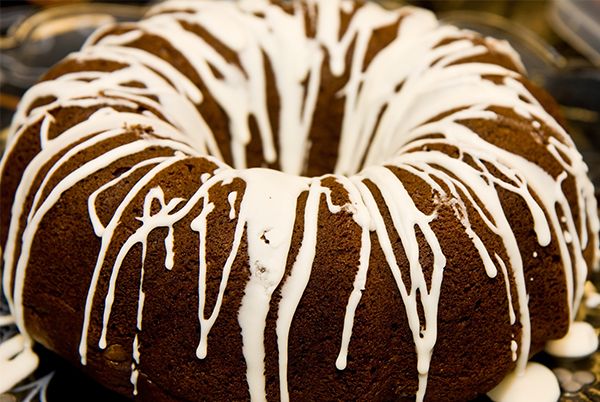 Want to wow people with a chocolate cake but put off by the hard work? This iced chocolate cake only has five ingredients and can be knocked out in 35 minutes!
Ingredients
For the cake
250g of chocolate cookies
200ml of milk
1 tablespoon of baking powder
For the icing
400g icing sugar
3 tablespoons of milk (non-dairy works well)
Method
Pre-heat oven to 170°C or gas mark 4 and grease your cake tin or use non-stick spray. If you have a Bundt cake pan or a bread tin, that'll work well too.
Blend the cookies and baking powder until a fine flour.
Add in milk and mix until it turns into a batter.
Pour the batter it into your greased tin.
Bake for 25 minutes. You'll know when it's done because you will be able to insert a wooden toothpick or chopstick and it'll come out clean. Now carefully turn out your cake onto a cooling rack.
To make the icing, just combine the sugar and milk in a mixer or by hand.
Once the cake has cooled, spread over the icing. Done!
Tip: To avoid too many crumbs, pop your cake into the freezer for 30 minutes.
Strawberry frozen yoghurt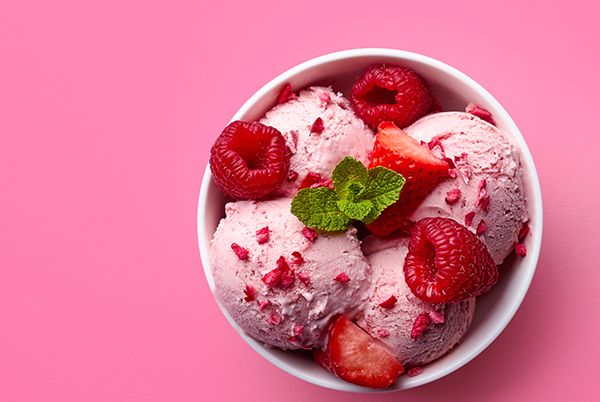 Blend up a healthy alternative to ice-cream in 30 seconds! This can be eaten right away or stashed in the freezer for later.
Ingredients
250g yoghurt
450g of frozen strawberries.
Tip: you can use fresh strawberries, but you'll need to freeze the mixture after
2 tablespoons of maple syrup or honey
Method
Add all the ingredients to your blender.
Turn your blender on high and keep tamping the strawberries down to push them into the blades. It shouldn't take long until everything is blended together.
Once blended, serve straight away or put into the freezer for later.
What mixer works well?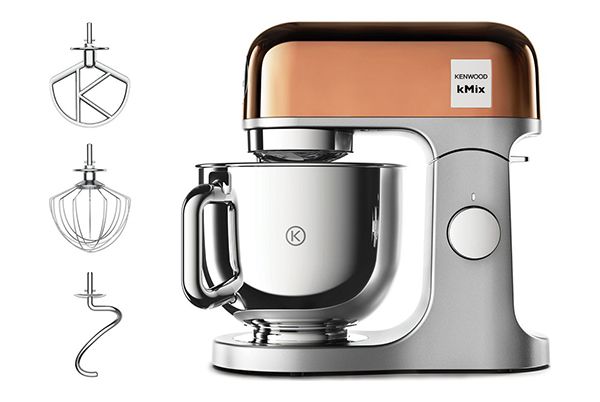 We like the KENWOOD kMix KMX760.GD Kitchen Machine. Giving you the perfect mix every time, it takes the guesswork out of perfect pudding.
Not only does its smooth 6-speed mixing motion and deep, 5-litre bowl mean that there won't be any splattered mixture to clean up, but you can also pair it up with loads of different attachments – anything from blender to meat grinder!