5 amazing gifts for men this Valentine's Day
Whatever he's into, we've got the perfect gift for him this Valentine's Day.
05 Feb 2021
Whether he's your boyfriend, fiancé, or husband, it's never easy finding the right Valentine's Day present for that special someone. If you know he'll love the latest tech but you're not sure where to start, we're here to help.
For the music obsessive – the Bose 700 Noise Cancelling Headphones
The Bose 700 Headphones are perfect for quiet concentration and focused listening. With an incredible 11 levels of noise cancellation, he can choose exactly how much outside noise he wants to block out. Noisy train journeys to work have never been so peaceful!

Then there's the amazing sound quality. Whether he listens to radio and podcasts, heavy metal or rap, every note comes through loud and clear. He'll hear every detail – from subtle cowbells and backing harmonies to lead vocals and driving percussion. Plus, with the Bose Music app, he can tweak the EQ to suit exactly what he listens to.
Bose 700 Headphones will help him stay organised, too. Both Google Assistant and Amazon Alexa are just a button-tap away, so he can find out what meetings are coming up, or simply request a tune. And with up to 20 hours of battery life, he can leave the charging cable at home.
Check out our range of wireless headphones
For the watch loving fitness fan – Garmin Venu Sq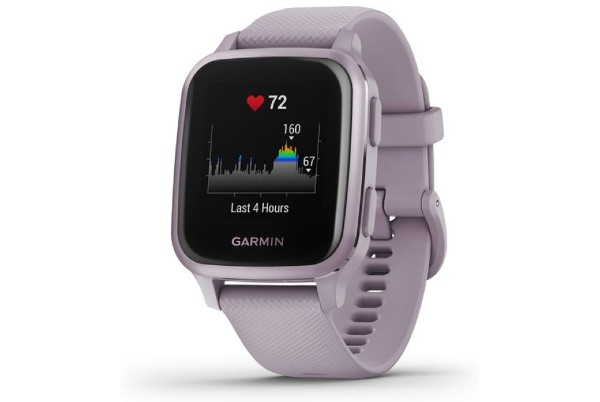 If he's missing the gym, this is the smartwatch for him. The Garmin Venu Sq can track workouts, set reminders to stay active, and keep tabs on loads of fitness stats.
This watch is the perfect workout assistant. It plans out routines, and takes the user through training sessions with the workouts built-in. It can even teach new yoga poses!
The clever Body Battery feature analyses heart rate, stress levels, sleep and recent activity. A score of 75-100 means the wearer has extra high energy – so they know when it's the best time for a high intensity workout.
There's also a built-in running coach if they're a fan of pounding the pavement. And with the Garmin Connect app, they can analyse stats in detail after the run, from the comfort of their couch.
Check out all our smart watches and fitness trackers
For the gamer - amazing accessories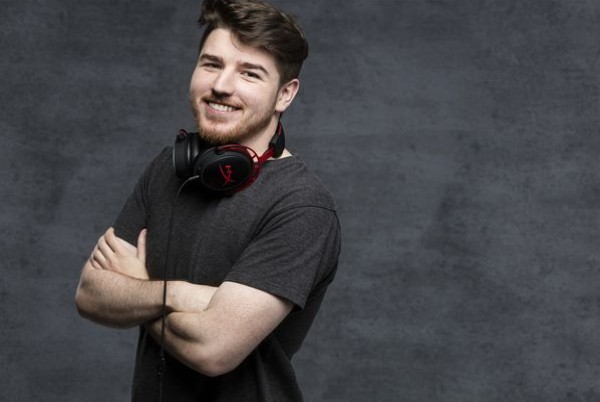 Whether he's a casual console player or has a powerful PC rig for intense competitions, we've got some great gift ideas he's bound to love.
Does he lean uncomfortably forward when he's through on goal in FIFA, or lean back when he's overtaking in F1? Our range of gaming chairs are literally designed for edge-of-your-seat gaming. So, he can see the game through to the very end in total comfort.
If he loves competing with friends online, why not get him a 12-month online subscription for Xbox Live or PlayStation Plus? A subscription offers unlimited online gaming, the ability to chat with friends and form a team, and access to exclusive deals and offers. It's the gift that keeps on giving!
Or why not treat him to a set of specialist gaming headphones? The HyperX Cloud Alpha Gaming headset really look the part with comfortable earcups, and deliver crisp and clear audio. Dual Chamber technology reduces distortion and separates the bass from the mids and highs for cleaner, smoother sound.
These headphones will work with any games console (including PS5), PC or VR system. Basically, any gaming machine with a 3.5 mm port is compatible.
Check out our range of consoles, games and accessories
For the adrenaline junkie - the GoXtreme Enduro action cam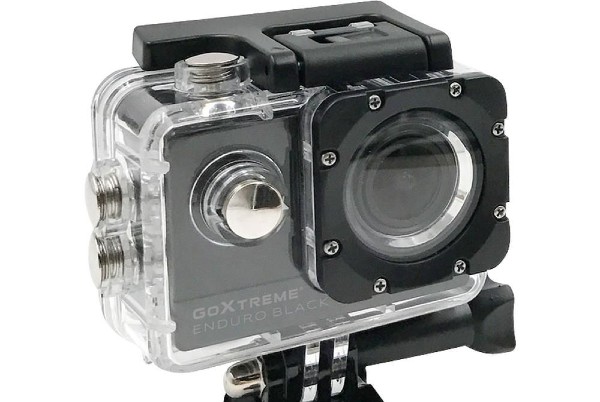 Maybe Is he an adventurous type? With 4K resolution and a wide lens, the GoXtreme Enduro action cam has everything they need to record fast-moving and exciting video footage. It's waterproof up to 30 metres, so they can go for a dive or swim and film underwater. They can also get creative with cool features like the Time Lapse mode, where photos are automatically taken at set intervals. This action look amazing when it's played back – anyone that remembers music videos from the 90s will know what this looks like!
Check out our range of action camcorders
For the sports fanatic - the Sky Now TV Smart Stick with 1 month Sky Sports Pass
If you often find yourselves cuddled up on the couch, struggling to find something you can both agree to watch, why not treat him (and yourself) to a whole new world of entertainment?
The Now TV Smart Stick turns your TV into a Smart TV, with access to all your favourite catch-up and streaming services including BBC iPlayer, All4, ITV Hub, Netflix and loads more. You won't even need to navigate the huge choice of shows it gives you, just use voice search and find the show you're looking for in seconds.
With the 1 Month Sky Sports Pass, he'll get unlimited access to all 11 Sky Sports channels for the whole month. That's a month of Premier League derbies, NBA games, Grand Prix races and cricket test matches. And if you're looking for something a little different to watch, you can always add a Sky Entertainment or Movie pass as a personal treat. Even if you can't think of something to watch on demand, you can still watch included channels live, and it's just as easy as watching regular TV.
Treat him to one of these gifts