5 Christmassy coffees you can make at home
Make your cappuccino a cappucin-ho-ho-ho
19 Nov 2021

You can't beat the smell of fresh brewed coffee in the morning. But you can adapt your brew to make it extra special for Christmas.
Whether it's spicy gingerbread or perky peppermint, here are some great recipes to put some festive froth on your morning mocha.
1. Christmas cappuccino
It's cappuccino but with extra Christmas magic. You can use normal milk, but we'd advise evaporated milk to make it extra indulgent. If you're feeling extra fancy, use vanilla beans. But a drop of vanilla extract also works.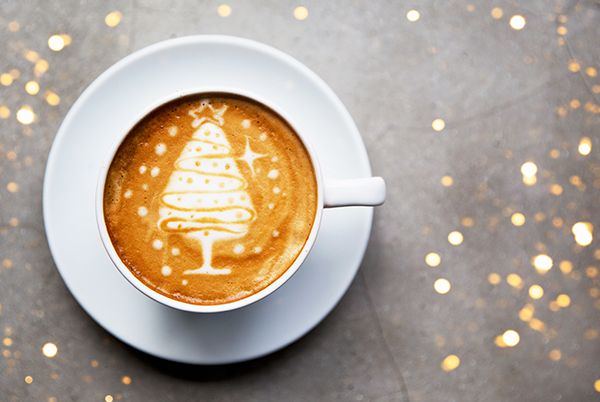 Ingredients:
100ml espresso (about 2 shots)

170ml water

Half a tablespoon of brown sugar
1 teaspoon cinnamon (add more to suit your taste)

1 split vanilla bean

250ml evaporated milk

Bittersweet chocolate chopped

Whipped cream
How to make it:
Make the espresso in your coffee machine then pour into your cup.

In a small bowl, combine the sugar and cinnamon.

If you're using whole vanilla beans, scrape the seeds bean into a saucepan.

Pour in the milk put on a moderate heat for about 5 minutes. You don't want it boiling, but you the milk should get hot.

Turn down heat to low and stir in chocolate until it's melted.

Add the warm chocolate milk to a blender and blend until frothy. This should only take a minute. You can also use a steam wand or milk frother.

Add the chocolate milk to the espresso, stir briefly and top with the milk froth.

Top with a dollop of whipped cream and cinnamon sugar.
2. Gingerbread spiced mocha latte
Get the Christmassy smells of gingerbread without having to going to the trouble of making the gingerbread house. Just pop all the ingredients in a blender and you're good to go! If you don't do dairy, almond milk is a perfect alternative and adds to the flavour.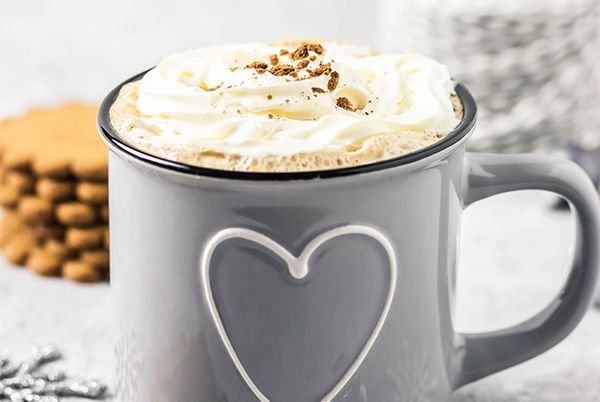 Ingredients:
150ml strong black coffee
150ml milk
1 teaspoon honey
1 teaspoon syrup – golden or molasses
1 tablespoon cocoa powder
1/2 teaspoon cinnamon
1/4 teaspoon ginger powder
Grate of nutmeg
Pinch of cloves
Pinch of salt
How to make it:
Put everything in a blender until frothy.

Enjoy!
3. Peppermint mocha
Mmm minty. If you love the candy canes under the Christmas tree but are always too tempted to steal them before Christmas Day, this will keep the temptation at bay!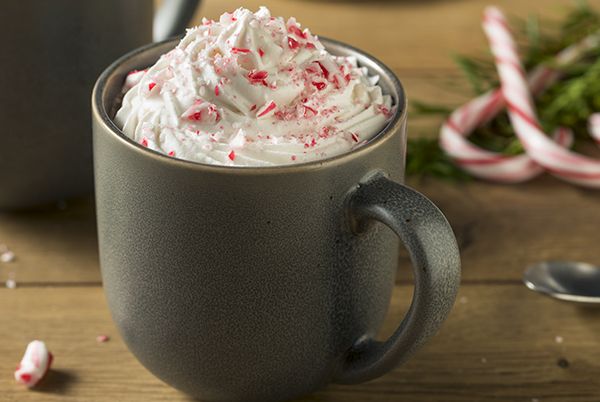 Ingredients:
180ml milk
3 tablespoons sugar
1 tablespoon cocoa powder
180ml espresso or strong black coffee
1/4 teaspoon mint extract or peppermint syrup
1/4 teaspoon vanilla extract
Whipped cream and chocolate shavings
How to make it:
Add milk, cocoa and sugar to a small saucepan over medium heat until small bubbles begin to form around the edge and the sugar has dissolved.

Stir in espresso, mint extract and vanilla and remove from heat.

Pour into a large mug and top with whipped cream and chocolate shavings.
4. Cinnamon roll latte
Cinnamon is another classic Christmas smell. But hatever toy
Because it's a latte, this recipe uses quite a lot of milk, so use one you love – whether that's whole milk, oat or almond.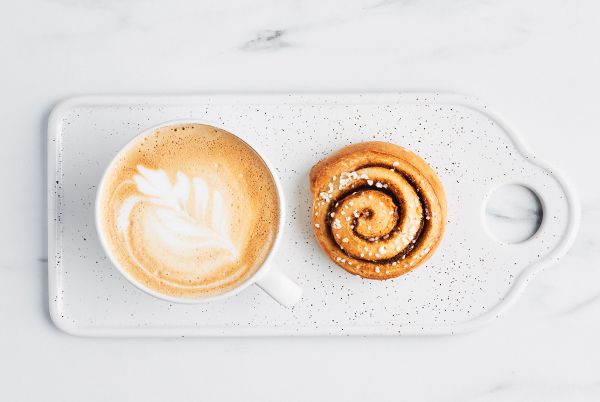 Ingredients:
2 teaspoons ground cinnamon
2 cups milk whole works best, skim is fine.
1 teaspoon vanilla extract
¼ cup sugar
dash salt
1 cup strong coffee
How to make it:
In a small saucepan on a low heat roast the cinnamon for about 2 minutes. Just keep shaking the pan so nothing burns.

Add milk, vanilla, sugar and salt. Heat until the edges of the mixture start to bubble without getting to boiling point. Then add the coffee.

Next you add the drink to a blender to create froth. Alternatively, use a steam wand or milk frother.

Top with a sprinkle of cinnamon.
5. Orange Spiced Coffee
So far, we've only told you about indulgent coffees. This coffee will give you festive flavour without all the calories.
We've made this in a coffee press, but you can use whatever machine you have and adapt it.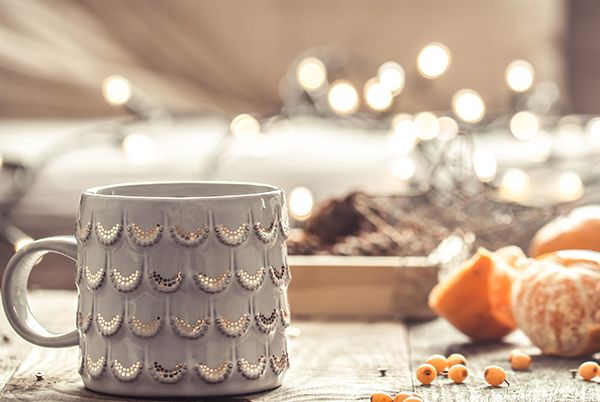 Ingredients:
10g ground coffee
orange zest
Pinch each of ground cinnamon, nutmeg and cloves
1/8 tsp ground cloves
15g brown sugar
1 tbsp orange liqueur (optional)
orange slices (optional)
How to make it:
Add the ground coffee, orange zest, cinnamon, nutmeg and cloves to a coffee press. Add hot water and allow to brew.

Pour into cups and stir in the brown sugar.

You can add slices of orange for a stronger flavour and even a splash of orange liqueur.
Great coffee made easy...