5 gadgets no student kitchen should be without
Here are the 5 essential kitchen gadgets you need for student digs…
13 Jul 2021

Whether your son or daughter is starting uni or you're moving into student digs and getting ready to hit the books (with a little bit of partying) there are some A-grade kitchen essentials no student should be without. So, whether a cappucino will get you through revision or you want to make a toastie snack, make sure you get these on your shopping list.
1. Kettle
In a nutshell: The centrepiece of student life, the source of all tea and coffee. Don't compromise, choose a good one.
Cuppa anyone? No student could live without a kettle.
And you'll need one that's robust enough to go all day – and night – for at least three years. Plus you've gotta go for one with enough wattage to boil water at superfast speed – essential for when you're late for lectures.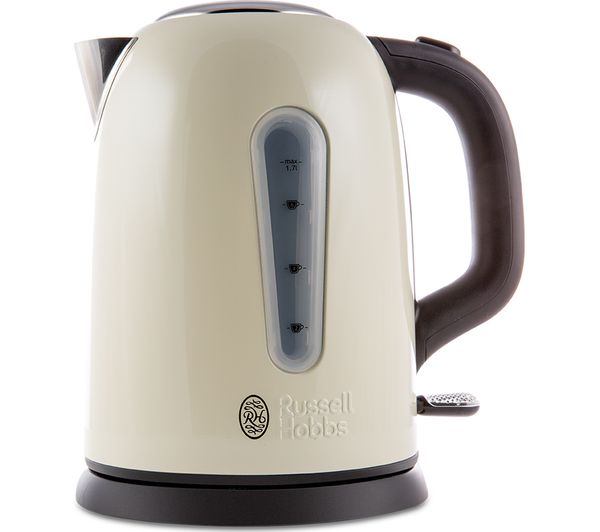 The beloved kettle can even help keep bills down. Choose one with a clear water viewer – like this RUSSELL HOBBS Jug Kettle – so you only boil the water that you need. Plus, it'll get you from cold to steaming hot cuppa in 45 seconds - whether you watch it or not.
Bonus: kettles come in handy for boiling water for rice, filling up hot water bottles and heating water when the boiler in the attic inevitably breaks down!
2. Toaster
In a nutshell: One way or another, you're going to be eating a lot of toast. So choose your trusty companion well.
You'll never go hungry with a toaster (…and bread). Whether its beans on toast for a pre-loan day lunch or some halloumi contraption after a night out, the faithful toaster has your back.
Go for this RUSSELL HOBBS 4-Slice Toaster and you'll be a student house hero. It's got a lift function so you can check on your toast status without interrupting the process.
If you're going to be living in a big shared flat, what better way to get the party than to invest in a four-slice toaster? It'll be the hardest working member of the house.
3. Toastie maker
In a nutshell: Toasties are one of the major food groups at uni. Bread, cheese, butter, bash it in, close the lid, job done.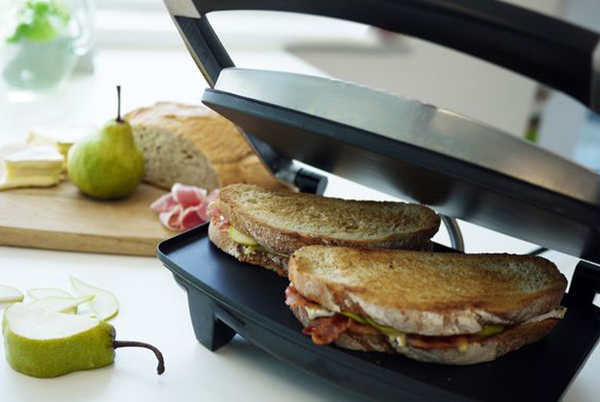 Shopping list: one loaf of bread, one block of cheese, one tub of butter. Optional: ham, tuna, beans and marmite. Bish, bash, bosh, meals for a whole week for under a fiver thanks to your handy toastie maker.
Get one with a non-stick inner plate – like this BREVILLE Cafe-Style Sandwich Press. This means evenly toasted results without your bread or filling sticking to the machine.
It'll even toast ciabatta and focaccia breads when you're out to impress. Ooh la la!
4. Coffee Machine
In a nutshell: It's 2am, your essay is due in 8 hours and you haven't even started. Now's the time for a proper coffee machine to save the day.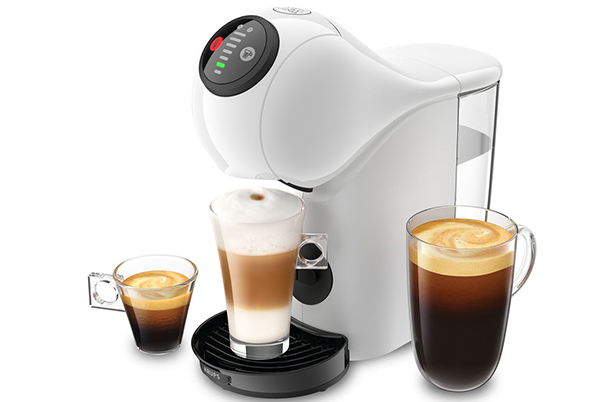 Sometimes instant coffee just won't cut it.
Whether posh coffee is an occasional treat or an everyday essential for you, no student house should be without a sturdy coffee machine. And this Dolce Gusto Genio coffee machine is a great pick.
It's simple to use and, because it takes pods, you get great coffee at the push of a button. It's easy to clean – and most importantly, they churn out delicious coffee – the lifeblood of any student.
Not a coffee fan? Most offer hot chocolate and flavoured tea capsules too.
5. Air fryer
In a nutshell: Healthier late-night snacks with much less oil.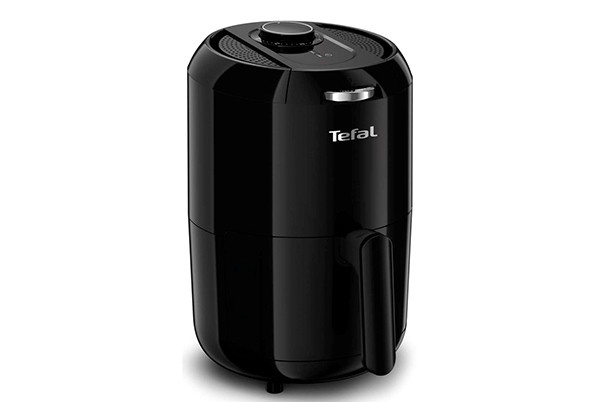 Whether youfancy late-night chips, falafel or brocolli (less likely) an air fryer lets you have what you want using little or no oil.
This Tefal Easy Fry Compact Air Fryer means you can skip the hot oil and serve up some delicious hot snacks.

It also has dishwasher safe parts, so you don't have to spend ages cleaning out your fryer - simply remove the basket, pop it in the dishwasher and let it do all the work for you.