5 questions to ask before buying a desktop computer for school and uni
Windows or Apple? Bundles of power or bundles of space? Find an A* desktop for you with these 5 questions…
16 Aug 2021

Whether you're making the big step up to A Levels or heading off to uni, you'll want a PC that can keep up with all your work, whatever you're studying.
But before you rush to get yourself a new computer, it's worth taking a minute to think about a few things first. What will you be using it for? What programs will you need? What features are you after? Would a laptop be a better option? Let's start from the top:
How much desk space do you have?
Student halls aren't known for being spacious. If your room is on the 'cosy' side, an all-in-one desktop is a pretty nifty space-saver.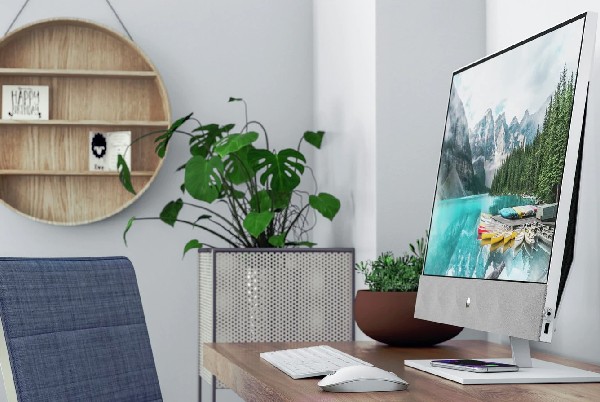 With all-in-ones, the components are built into the monitor, so you don't have to find space for a bulky tower and separate monitor. They're easy to set up too – just plug in the power adapter, mouse and keyboard and you're ready to go. Not to mention that means more space when you load up the car.
Are you an Apple or Windows person?
One of the first questions to think about is what operating system you want to go for. This mostly comes down to personal preference, but here are the perks of both:
Microsoft Windows: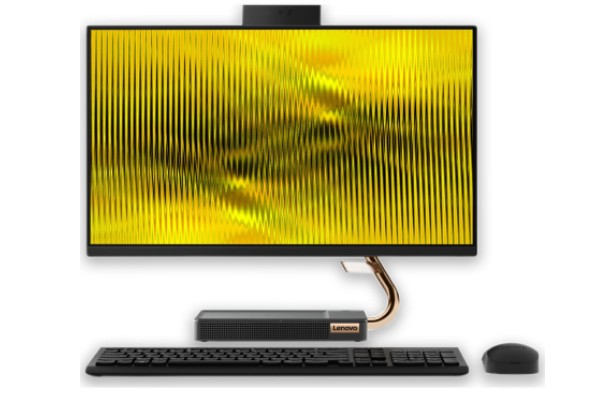 The Office 365 suite that many of us are used to – Word, Excel, PowerPoint and Outlook – is built to run on Windows PCs. It's not exclusive to the Windows OS, but it does feel like second nature when it runs on Windows. Plus, with OneDrive, you can save your work in progress, log into the library computers and pick up where you left off.
There's a huge range of Windows PCs available and it's easier to upgrade or switch components than with a Mac.
Windows PCs tend to be slightly cheaper than Macs for a similar spec. If your priority is power on a budget, Windows is probably the way to go.
Mac OS: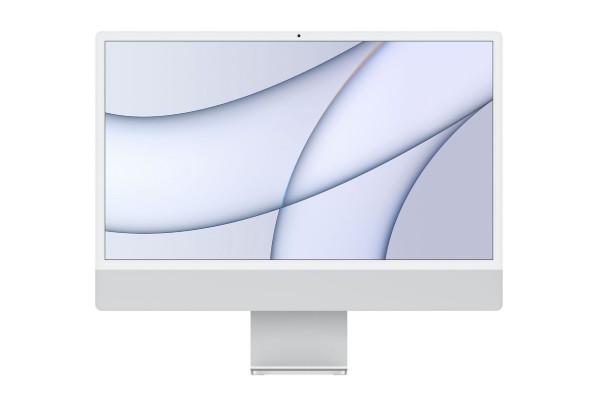 There's no getting around it: Apple products look and feel cutting-edge.
Macs are renowned for their excellent build quality.
Historically, Macs have been less likely to be targeted by viruses and hackers. However, it's still worth investing in security and anti-virus software.
If you already have an iPhone or iPad, you may want to stick with Apple products so you can seamlessly switch between.
What are you studying?
If you're mainly drafting essays and assignments, watching Netflix and catching up on social media, you won't need as much processing power as CAD designers, graphics students, gamers or creatives who use power-hungry software.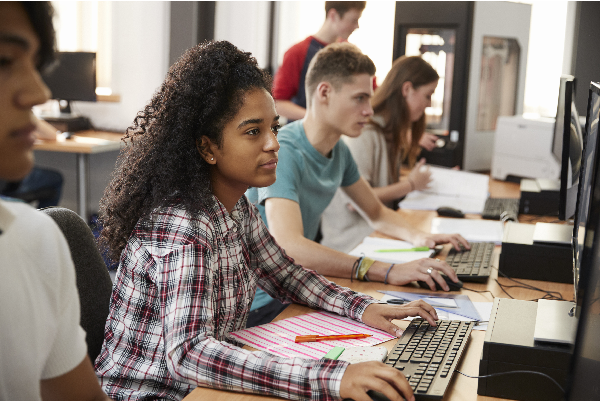 The main spec to focus on is the processor, which is like the brain of your PC. Here's a rough guide to the type of processor you may need.
Everyday essay writing and web browsing – Intel Core i3 or AMD Ryzen 3
Design subjects that use Adobe Illustrator or Photoshop – Intel Core i5 or AMD Ryzen 5
Multitaskers who want to stream Spotify, work in Excel and chat online to coursemates at once – Intel Core i5 or AMD Ryzen 5
Video editors, spreadsheet pros and design students – Intel Core i7 or AMD Ryzen 7
Don't let your PC hold you back
The last thing you want when you're facing tight deadlines is an endlessly whirring wheel on your screen and a noise like a jumbo jet revving up. That's why a solid-state drive (or SSD) is without a doubt the best internal storage option for desktop PCs.
Because there's no spinning element like your traditional hard-disk drive (HDD), solid-state drives can function much quieter when booting your PC, loading programs and saving work.
The first thing you'll notice is how much faster your PC can load up with an SSD. Better yet, it can write large files and access saved work in a matter of seconds, making it easier to dive straight into your projects.
Do you have a huge music and movie library?
Loads of us use streaming services like Spotify, Deezer and Apple Music for unwinding with tunes and podcasts. But if you've still got a big archive of albums, movies and photos, you'll need to think about where they'll be stored. It's worth knowing roughly how much storage you'll need before you buy a PC. That way, you'll never run out of space.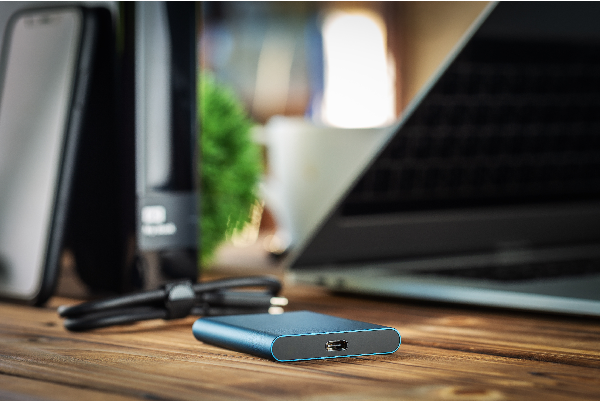 You've got two main options:
Get a PC with a large HDD. This is where desktops have an advantage over laptops – you can get much more storage for your money.
Buy an external hard drive to store large files and back up your computer.
Some desktops come with a fast SSD and a large HDD, giving you the best of both worlds. That way, you can save the files you regularly open for instant access and archive your old coursework on a separate drive to free up more space.
Work hard, play hard with these A* PCs