5 questions to ask when getting a new gaming headset
Find the perfect sound with help from Logitech!
28 Sep 2021

Getting the right headset can make or break your gaming experience. After all, what's a survival horror game without the creep of footsteps behind you? Or a multi-player FPS without the sound of battle coming at you from all sides?
So, we'll take you through the questions you should ask when getting a new headset. And to make things a little clearer, we'll use one of our current favourites, the Logitech G435 Gaming Headset, as an example.
What are you gaming on?
Not all headsets are compatible with every platform, so it's really important to check the product specs before you flash your cash.
Take the G435. It's perfect for PC, Mac or PS5 and PS4 players since it can connect to all of them with its USB dongle. Mobile gamers are covered too, linking up with the G435's Bluetooth connection.
Do you chat with other players online?
Deciding your plan of attack on Discord? If you're chatting online, at the very least you'll need a headset with a mic. But ideally, you'll get one that can dim background noise too.
When you're in the middle of a hectic campaign, you don't have time to repeat yourself. That's where something like the G435's dual beamforming mics be a big help. They filter out unwanted noise, so it sounds like you're in the same room as your mates.
Do you want to use it for more than gaming?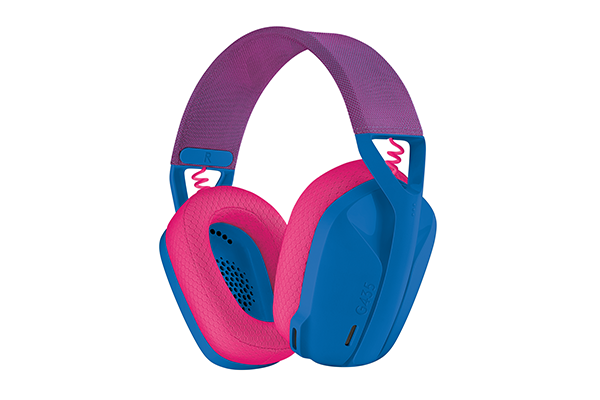 Gaming headsets often come in vivid colours with gaming inspired designs. Plus, they often have a boom mic which comes out of the headset and sits just in front of your mouth. This is great for reducing background noise (see above) but can look a little odd when you're on the bus or in the supermarket.
If you want something that can go from high-stakes combat at home to listening to your music on the high-street, the G435 is a good choice. The dual beamforming mics we mentioned earlier are built into the earcups, so there's nothing sticking out your headphones. And they come in three different colourways – off-white and lilac, blue and raspberry or black and neon yellow – so you can choose bright and bold or something more understated.
Do you prefer wireless or wired?
With wired vs wireless, it often comes down to sound quality. Since wired headsets get the audio signal straight from your gaming device, there's less chance of any interference messing with your sound. That also means that latency (the time between the sound happening and it getting to your ears) isn't an issue.
But a wired headset can limit where you put your device or where you can sit which is a bit of a pain, especially with a console. It's also easier for the wire to get damaged, either from accidental trips or general wear and tear – not great if you want them to last.
Luckily, wireless tech is getting better and better. So loads don't have any noticeable difference in sound quality. The G435 for example uses a type of gaming-grade wireless called LIGHTSPEED and super low-latency Bluetooth. These can handle high-performance audio and high-speed play without any annoying delays. So when you see it, you'll hear it. Plus, you won't have your gaming sesh cut short by low battery, thanks to its 18 hours of playtime.
Is it comfortable?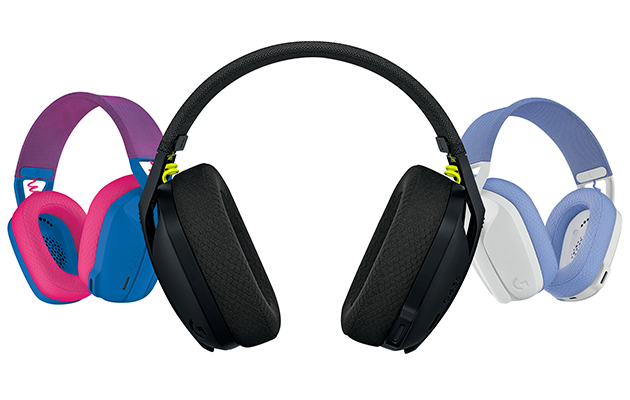 The last thing you want is neck pain or a headache from an ill-fitting headset. Obviously, the best way to try and avoid this is to head to a store and try before you buy.
That's not always possible though, so here are some things to look out for.:
Memory foam cups, like the ones on the G435. Not only are they super comfy and breathable, but they also absorb sound waves to improve your audio.
Get something lightweight and easily adjustable, so you can make changes for your own head shape. The G435 weighs just 165g and the ear cups are on rails- comfy and light enough to wear all day!
All set?
If you've still got your own questions to ask, why not chat to one of our tech experts in-store or on ShopLive? They'd be happy to help you find the right gear, from gaming chairs to gaming PCs.
Shop the Logitech G435 gaming headset