5 simple ways tech can save you money
Check out these easy, everyday ways you can start saving. Pinching pennies never felt so good. 
19 Jan 2022

If you want to save money and cut down on your spending, tech can help in lots of smart way. We've come up with a few suggestions to get you started.
Cook a batch from scratch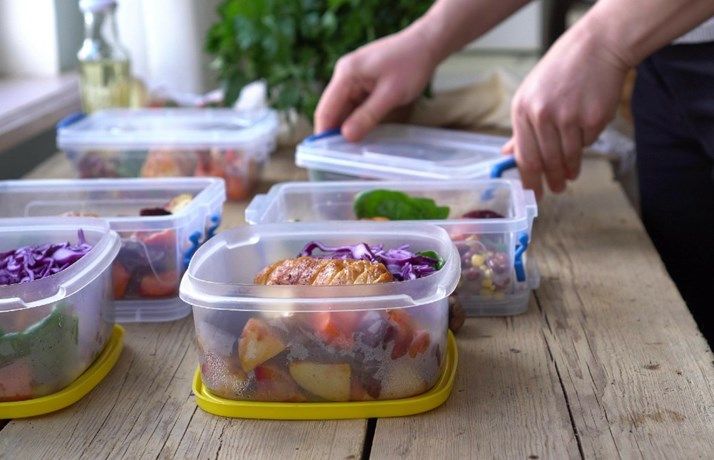 If your food bills are racking up, then batch cooking can be a real money saver.
Buying in bulk saves money. Take chicken breasts - it'll cost you a lot less to buy a pack of six than buying three packs of two. Freezing a meal means you don't have to worry about it going off. And you get the same amount of food for less money.
So, next time you create a cracking stew or curry, make more than you need. Then put the extra portions into suitable containers and stick them in your freezer (or chest freezer if you need the extra space). Then simply reheat and you've got a meal ready to go - without jumping on Just Eat or Deliveroo.
Multi-cookers like the Ninja Foodi Multi Pressure Cooker & Air Fryer are great for batch-cooking too. Chuck a load of ingredients in and set it to slow cook while you're preparing something else. Or, if you need it fast, you can pressure cook too.
Upcycle – from 'ugh' to 'amazing'
If your old furniture is looking a bit tired, don't head to the skip just yet. You might be able to give it a new life.
Upcycling is where you take something old and add some touches to make it feel new. That might be giving that old chair a sand and a lick of paint. Or maybe you could get the power tools out to add some handles or detailing. Either way, it's cheaper than buying a whole new piece of furniture. Check out these upcycling ideas for some inspiration.
You can do the same with clothes too. To get you started, we've got some easy-to-use sewing machines. Use them to turn those old jeans into shorts, or shorten a maxi dress for a whole new look.
Or, if you have a piece of tech that's beyond repair, think about trading it in with us. You could get money off new tech, while we recycle your old stuff responsibly.
Use money management apps to stick to a budget.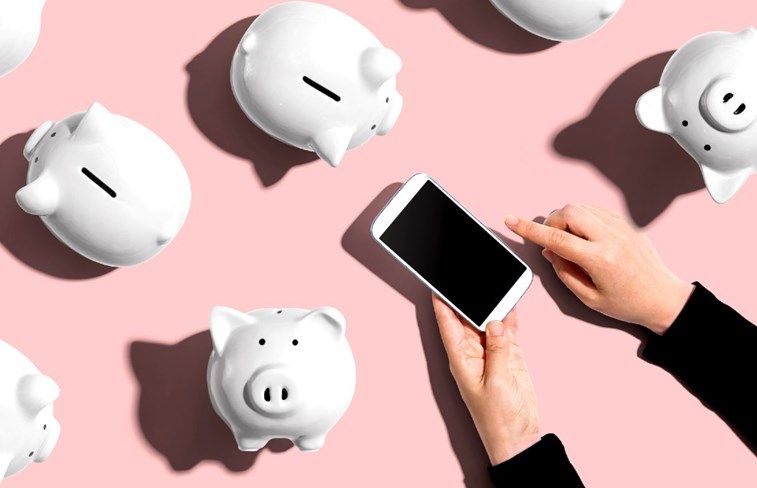 Apps make it easier than ever to get a handle on when and where you're spending. No more scribbled notes or excel spreadsheets!
Cleo is an intelligent assistant for your money. Connect it up to your bank account and Facebook messenger and you're ready to go. It works like a friendly chatbot – helping you set a budget and saving goals. You can ask questions like 'how much did I spend on food in the last three months?'. Or play quizzes and games around your spending to help you keep your finances in mind.
Emma is another great budgeting app. It gives you a view of all your different accounts in one place. Plus (and this is a big plus) it can track and cancel all those wasteful subscriptions for you. No more paying for that gym membership you'd forgotten about!
Stay money-smart with a smart thermostat
A smart thermostat like the Google Nest learning thermostat is a handy bit of tech that lets you control your heating from your phone. You can do turn it on and off, set a timer, and do lots more- even when you're out the house. Best of all, a smart thermostat can learn your habits over time. For example, if you usually leave home at a certain time, it'll switch itself off.
It's also really easy to check exactly how much energy you're using. So taking control of your heating bills is a breeze.
Multiply your money with Multiplay
Multiplay deals help you combine your TV and broadband into one bundle. And that can save you bunch of money.
At Currys, for example, you can visit our website to compare lots of different suppliers against each other. Not only do you get a big saving to start out with, but you can also easily shop around. It's quick, convenient, and can work out much cheaper than going straight to one supplier.
Invest in money-saving tech