6 things we love about Pixel 6
Google's greatest ever phones have a lot going for them…
04 Nov 2021

Thinking of getting a new Android phone? Well, you've timed it just right. Because Google has just launched its best smartphones ever - Pixel 6 and Pixel 6 Pro.
From spectacular cameras to a powerhouse processor, there's so much to love about these amazing new handsets. Check out 6 things that we were especially blown away by below:

1. It's all about the camera
Okay, so maybe it's not all about the camera, but it's a great place to start. If you want to make your mates' jaws drop with spectacular photos, this is the phone you need. Because Pixel 6 and Pixel 6 Pro have the most advanced cameras Google has ever put into a phone.
Pixel 6 has a dual camera system featuring a new 50MP wide and 12MP ultrawide lens. The Pixel 6 Pro adds a 48MP telephoto lens to make it a triple. The primary sensor on both phones lets in 150% more light than the Pixel 5, giving you much better photos in all sorts of lighting conditions.
You'll be especially impressed with Night Mode – it does an amazing job of illuminating low-light photos and videos.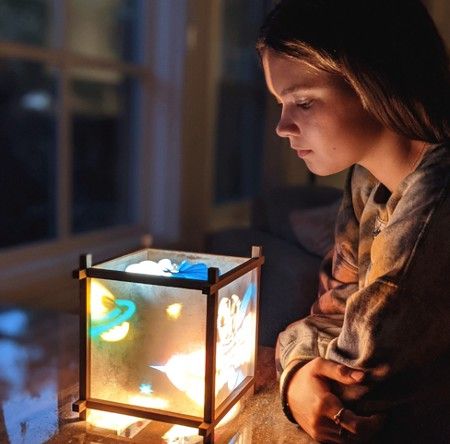 Another standout feature is anti-blurring. Laser detect autofocus keeps your subject in razor sharp focus, and that's not all. If you do capture a moment when a face in the background is blurred, the clever editing software automatically picks out a moment when it was in focus.
And let's not forget the Magic Eraser, which gives you the power to remove passers-by and unwanted guests from the background of your snaps. Photobombers, your days are numbered!
2. Google Tensor. Google power.
Google has crafted its very own smartphone chip to power the new Pixels. Meet the new Google Tensor chip, which makes the Pixel 6 Pro 200% faster than Pixel 5. Everything from switching between apps to video streaming is super smooth.
It's not just about speed, though. Tensor is a real smart cookie and makes both phones better at recognising speech and dialects. It's a lot more accurate at translating on the go, with offline translation in 55 languages. So, you can read French menus and German road signs without using any mobile data.
Tensor also adds the most layers of hardware security on a smartphone yet, so your data is in safe hands – yours.
3. Loads of life
The new Pixels have bigger batteries that keep going for longer. The Pixel 6 has a 4,512mAh battery that'll see you through the day without needing recharged, and the Pixel 6 Pro has a bigger 5,000mAh battery that lasts even longer.
Feeling generous? Then share your power and give your friends some battery life with reverse wireless charging. Just place one phone on top of the other and let the magic happen.
4. Daringly different design
In a world where lots of phones can look and feel a little samey, we love the new Pixel's daringly different design. Most eye-catching is the unique 'bar' style camera module at the top, along with the two-tone colouring above and below. You're not going to mistake this phone for any other!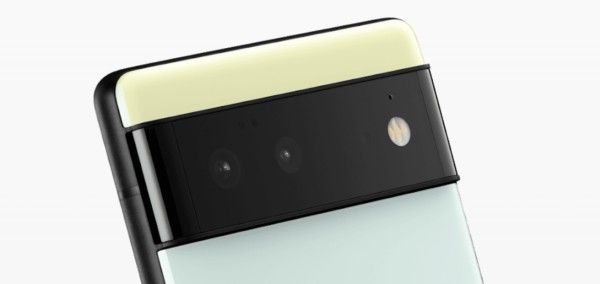 There are some new materials too. Pixel 6 Pro has a light polished aluminum frame, and the Pixel 6 has a new matte aluminum finish. This looks feels like a real step-up from the Pixel 5's aluminium body with a plastic covering.
Pixels have always had interesting colours, and this time around is no different. Choose from Sorta Seafoam, Kinda Coral and Stormy Black on the Pixel 6, and Cloudy White, Sorta Sunny and Stormy Black for the Pixel 6 Pro.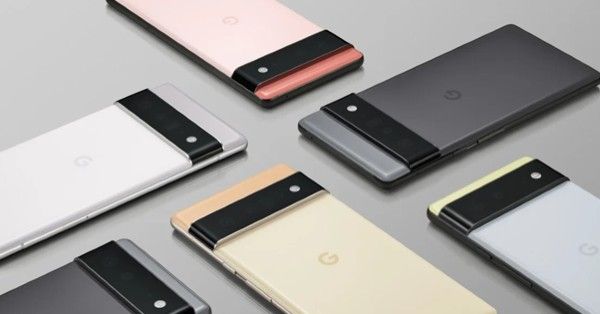 5. Dream screens
The screens on both Pixels are quite something. Pixel 6 has the smaller display of the two. But no way is it small. At 6.4-inches, it's a good size for watching movies and getting the most out of games, and the Full HD+ resolution and 90Hz refresh rate makes fast moving action look sharp and smooth.
The Pixel 6 Pro steps things up a gear, with its 6.7-inch Quad HD+ OLED display. Every tiny pixel is self-lit, for true-to-life colours and deep blacks. Meanwhile, the 120Hz refresh rate drops down for less active apps - so you still get that buttery-smooth scrolling without wasting battery life needlessly. Clever.
Whichever one you go for, you'll also find a fingerprint scanner sitting underneath the scree, so secure access is only ever a quick thumb-tap away.
6. An Android first!
Google Pixel 6 is the first ever phone to come with Android 12 out of the box. It's Google's latest operating system with lots of fun, useful and interesting features including scrolling screenshots, one-handed mode, and a clearer quick settings area.
The first thing you'll notice about Android 12 though, is the fresh new look built on personalisation. It's called 'Material You', and it can take colours from your wallpaper and apply it across everything from app icons to notifications.

Need more info on the Pixel 6 or Pixel 6 Pro? Pop in-store or chat to a tech expert via video call on ShopLive.
Pick up a perfect Pixel today