7 easy blender hacks to help you breeze through Veganuary
Make Veganuary veganu-easy
06 Jan 2022

Whether you're a vegan, are taking on Veganuary or just want to cut down on your dairy intake, there are some excellent kitchen hacks to help you whip up alternatives to dairy-filled dips and desserts.
Not only is Veganuary the perfect time to make healthier choices after the Christmas binge, but it's also a great time to get creative in the kitchen and try out new things.
Most of these recipes can be whipped up in minutes and you'll only need essential kitchen tech like a blender or food processor. Check out the bottom of the article for our recommendations.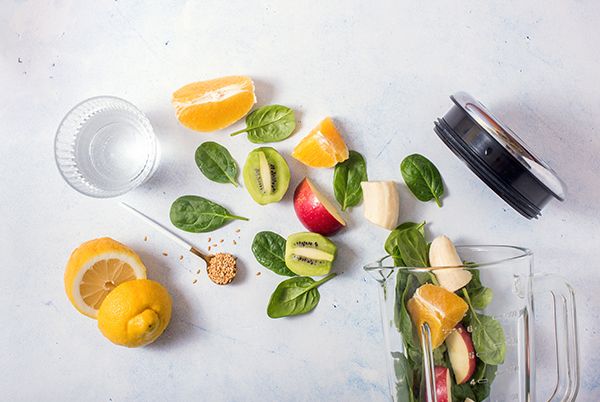 1. Vegan whipped cream
Worried that Veganuary means you have to cut out the cream? There's a simple alternative that means you can still indulge without dairy.
Just refrigerate some coconut cream until it's chilled and then mix together with vanilla extract and powdered sugar. Voila! Cream without the compromise.
2. Super healthy ice-cream
While you can get plenty of tasty vegan ice-creams from the supermarket, they might not be the best purchase if you're on a New Year health kick.
Fortunately, there's a much healthier alternative. Just peel some ripe bananas and put them in the freezer overnight. Then you can just blend them up with coca powder, peanut butter or fruit for some dreamy instant ice-cream. Veganuary or not, this is one recipe you'll want to go back to again and again.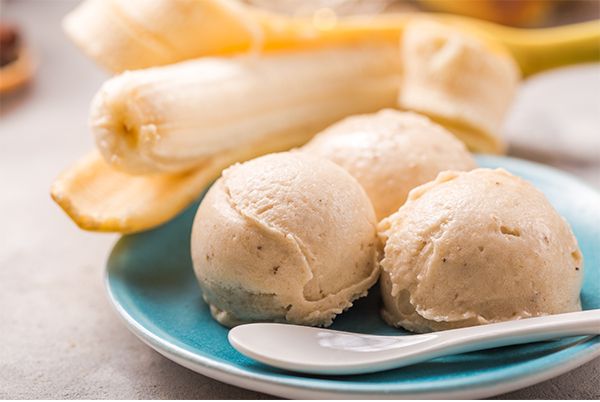 3. Vegan parmesan cheese
What's a big bowl of pasta without a sprinkling of parmesan? And while you may find a vegan alternative in the shops, you can make your own too.
The secret to that cheesy flavour is nutritional yeast. Just blend a little yeast with nuts, garlic powder and salt. Chef's kiss!
4. Tofu dip
If you're stocking up for Veganuary, you might end up with a lot of tofu. And while crispy tofu is hard to beat in a stir fry, it also makes a delicious dip. Just blend up uncooked tofu with some herbs of your choosing. Dipping deliciousness.
5. Dairy-free chocolate mousse
Does dessert get any more dairy than chocolate mousse? If you're missing mousse, here's an easy alternative.
Save the water from a can of chickpeas and then put it into a blender until it thickens and you start to get stiff peaks. Then fold in 85g melted vegan chocolate, 2 tablespoons of sugar and 1 teaspoon of vanilla extract. Be careful not to overmix!
Then pour it into three serving dishes (or small glasses if you're less fancy) and fridge them for at least 3 hours. Then serve on their own or with a fruit topping.
And talking of healthier puddings, we've also got some great ideas for vegetable cakes.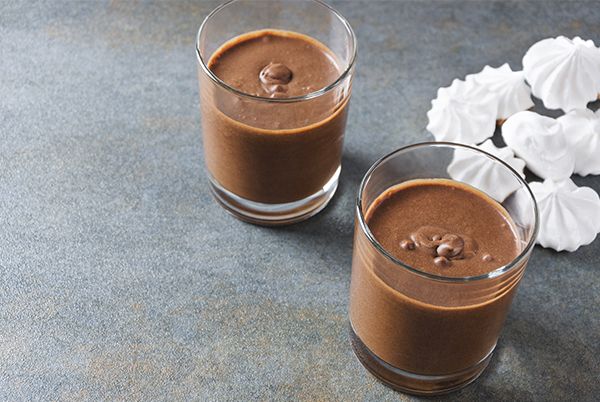 6. Creamy white sauce… without the cream
The secret to creamy dishes, vegan style? White beans! Blend up one can of white beans with 3 tablespoons of lemon juice, a splash of water, 2 tablespoons of nutritional yeast, half a teaspoon of garlic powder, plus salt and pepper.
Simply mix until it's creamy and you've got a creamy white sauce to add to your cooking any time you need!
7. Instant vegan mayo!
Veganuary is not only a great time to take a break from dairy, it's also a great time to get experimenting in the kitchen. And while vegan mayo is readily available from supermarkets, it's also super easy to make your own.
Just blend 250ml of oil, 125ml of soy milk, 2 teaspoons of apple cider vinegar or lemon juice and half a teaspoon of wholegrain mustard. You can add a clove of garlic if you like. Then pulse all the ingredients together and keep adding the different ingredients until it's the perfect consistency.
If it's too watery, more oil. Too thick? More soy milk. You can either use it immediately or pop it into an airtight container and keep it in the fridge. Best of all, it'll keep for a week.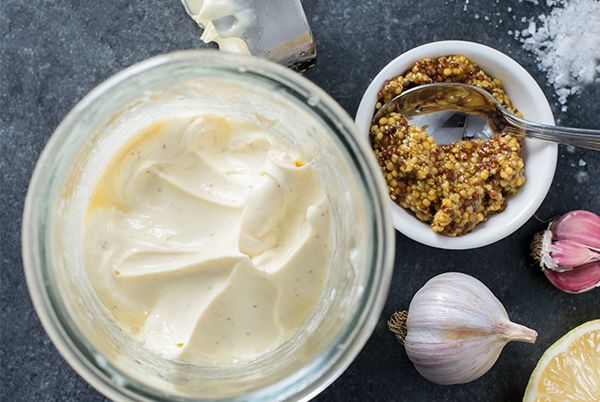 If these ideas have tickled your fancy and you want to add a food processor or blender to your kitchen set up, why not talk to our helpful tech experts on ShopLive?
Mix it up this Veganuary...