7 safe ways to celebrate Father's Day this year
Give your dad his best Father's Day ever!
04 Jun 2021

Lockdown might mean you haven't seen dad in a while - so why not do something really special for him this year? And while we've got loads of ideas for what gifts you could buy dad, one of the best gifts you could give him is your time.
Just remember to wash your hands and wear a face mask where appropriate. Oh, and have great fun catching up after too long apart.
1. Go for a meal out together
For former Father's Days, this suggestion would be a no brainer. But emerging out of lockdown, going out to eat is still a novelty. So, why not treat him to a slap-up dinner at his fave pub or restaurant? As things stand, you can only book a table for a maximum of 6 people. So, choose wisely!
2. Take them to out for a show or film
You can't beat a boxset at home, but a special occasion like Father's Day calls for some live entertainment he'll love. So, why not take him out to the cinema or theatre? While restrictions are in place, look for 'See it safely' branding – so that you know the venue you're visiting is Covid safe.
Going for a movie? If action is his bag, check out The Hitman's Wife's Bodyguard – featuring an all-star cast including Salma Hayek, Ryan Reynolds and Samuel L Jackson.
3. BBQ outdoors!
Play it safe outside while soaking up the sun with an outdoor barbecue. It's a perfect time of year to share a couple of cool beers and a sizzling steak. Just stick to the rule of six and don't burn the sausages!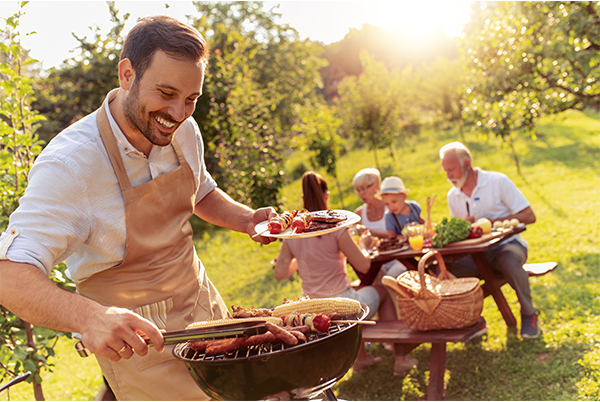 4. Anyone for tennis?
Since leisure facilities are reopening, now is the perfect opportunity to go out and get some exercise while you have fun. Finally, he'll be able to get the clubs out for a round of golf at a club that sticks to the Play Safe guidelines. Or you could dust off the rackets for a spot of tennis.
Just be sure to let him win. It is Father's Day!
5. Go axe throwing
If you're looking for something a little different, how about unleashing his inner warrior with some axe throwing? Don't worry. It's safe!
Urban axe throwing is a great fun evening out and is trendy enough that he'll have bragging rights with the next-door neighbours. It's super safe and is a real thrill. Alternatively, you can find ace throwing centres in woodlands all over the UK. Just don't let him wear Rambo face paint.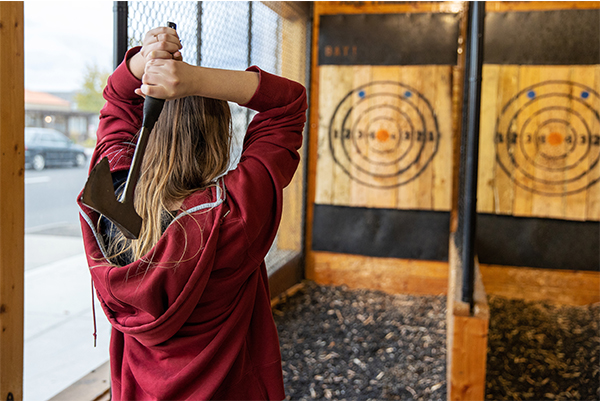 6. Take him to the museum or do a virtual museum tour
Not all dads are sporty, so if your pa is more bookworm than gym bunny, why not take him on a day out to a museum? Due to Covid restrictions, you'll have to book a timed slot in advance. But if you'd rather play it safe, you can always go on a virtual tour of iconic national institutions like the British Museum.
7. Go to a nature reserve and have a picnic
At this time of year, it's great to get back to nature and enjoy the Great Outdoors. And if dad is a nature lover, there's plenty of green spaces all across the UK where you can take in the wildlife and take a picnic basket. Just remember to clear up after you're done.
Sick of sandwiches? Then check out our glam picnic tips.
Whatever you do - be sure to spoil him rotten. And if that involves some shiny new tech, Dad will love - why not?