8 healthy frozen treats to make for the kids this summer
These perfect pops are ice and easy!
11 Jun 2021

When the sun's out there's nothing like a nice frosty treat! But cooling off doesn't mean your little ones have to load up on sugar. Steer them away from the ice-cream van and towards amazing kitchen creations.
Most of these are super simple and just need a blender, some lollipop moulds and a spot in the freezer. Cool?
1. Real fruit pops
This is a great way to smuggle goodness into their diet in a way that looks every bit the treat. All you have to do is chop up their fave fruit and add it with coconut water to lolly moulds. Then it's into the freezer for a few hours and they're ready! Simple.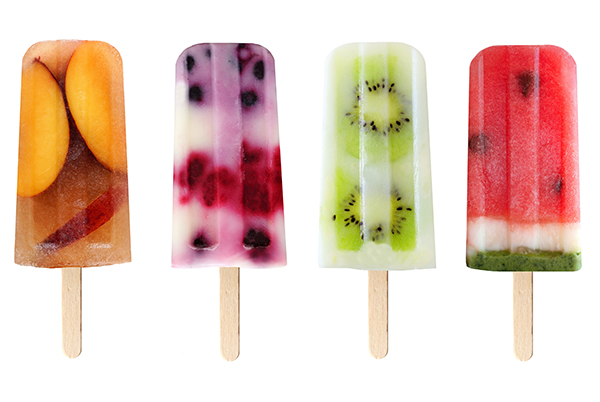 2. Fro Yo Cubes
Give them something to nibble on with all the flavour and no added sugar. Just blend together healthy Greek yoghurt and fruit and then pour into ice cube trays with a couple of picks to act as sticks. If you're making these for little ones, it's best to not use sharp toothpicks and find something safer.
Our tip: Don't freeze them all day or they'll be too hard to bite into. 2-3 hours is plenty. These work particularly well with berries – but feel free to experiment!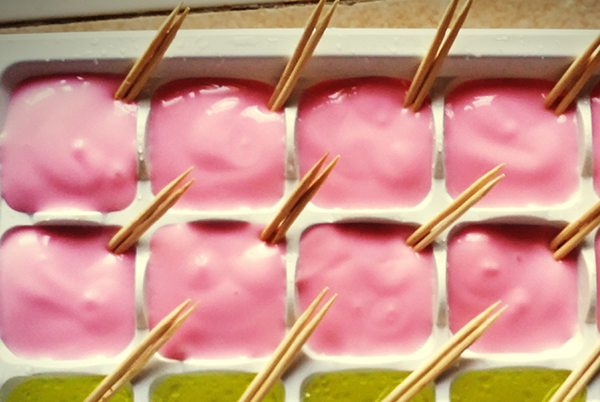 3. Watermelon smoothie pops
How cool are these? They look like they're straight out of an ice cream van but are totally wholesome. These take a little more time to get right, but these multi-colour smoothie treats will be a sure-fire success.
All you have to do is make one layer of watermelon smoothie, one plain yoghurt layer and top with the kiwi smoothie layer. How do you keep each layer separate? It's all about freezing each in the mould as you go. Give it a try!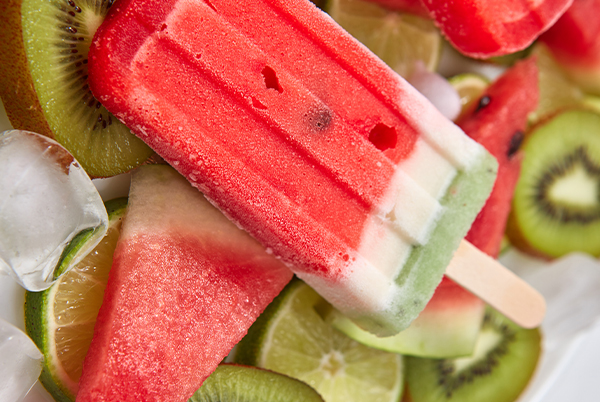 4. Mango yoghurt lollies
If cubes aren't enough to satisfy them, here's another recipe yo-ghurt to try! This time just blend together mango and yoghurt and then pour into your ice lolly mould. Get a really cool twisting mould and these will look irresistible.
Our tip: Vegans? Swap out the yoghurt for coconut milk.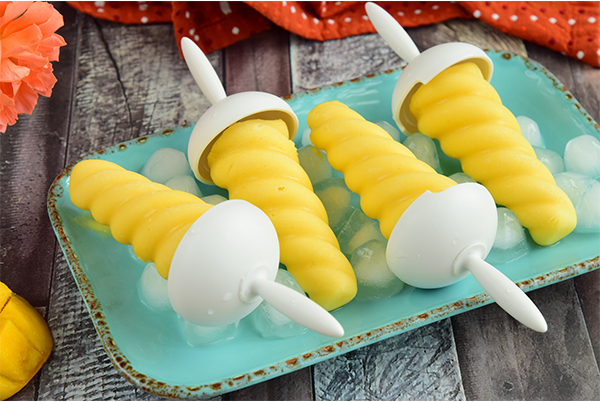 5. Whole fruit slushees
Slushees are always a summer fave – but all those chemical colours and E numbers? Yikes. For a much healthier (and tastier) version, simply blend together 2 cups of frozen fruit, 1 tablespoon of honey and half a cup of water. That should make 2 drinks, but you can adjust the sweetness to taste.
Our tip: Served straight away, they can be eaten with a spoon. Or for that straw slurping goodness, leave them on the side for a few minutes first.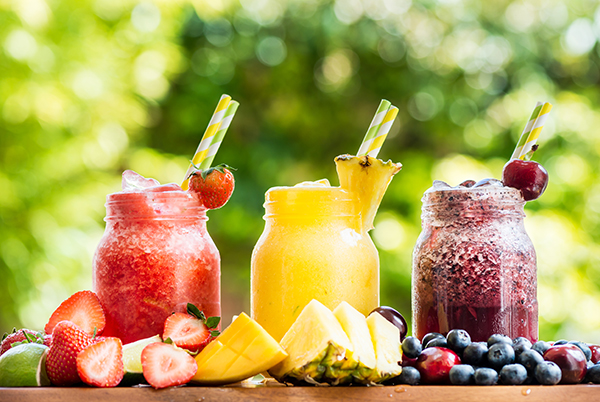 6. Kiwi sorbet
Sometimes it just needs to be ice cream, or at least something that looks just like it! That's where sorbet comes in. Just cut up a few really ripe kiwis and freeze them for an hour. Then just blend into creamy goodness with some coconut milk, honey and lemon juice. This sorbet is so smooth and creamy, they won't know the difference!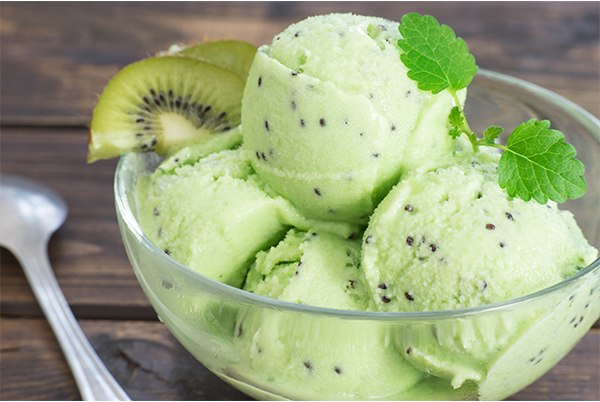 7. Frozen chocolate bananas
Ok, where would a summer treat be without a little chocolate thrown in? But there are healthier ways to pig out on chocs.
Cut ripe bananas in half and put a lollipop stick in each. Then place onto baking paper and freeze for 2-3 hours.
Meanwhile, take dark chocolate chips and microwave in a bowl until you get gooey, melted chocolate. Then dip your frozen bananas into the chocolate, and roll in crushed nuts. And that's it! The chocolate will harden on the frozen banana and form a crunchy, nutty topping.
Our tip: If you don't have nuts to hand, you can use granola or muesli instead.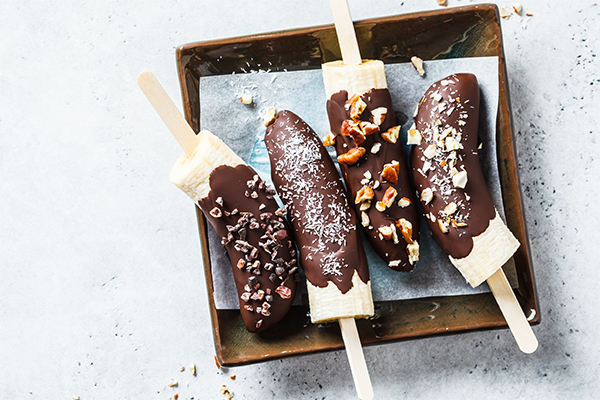 8. Banana and peanut butter popsicles
Another banana recipe – but this time with delicious PB added! To make 4, just blend up half a cup of peanut butter, 1 tablespoon of honey, 1 really ripe banana, half a cup of almond milk and 200 ml of yoghurt. Put into your mould, freeze for an hour and pour over some dark melted chocolate. Winner!