Take your summer playlist outside with LG TONE Free FN7 Wireless Earbuds
All-weather comfort? Check. Great battery life? Check. Impressive noise-cancelling? Check.
01 Jul 2021

There's nothing better than blasting your favourite tunes on a boiling hot summer's day. Playlist arranged in perfect order, ice-cold drink to hand, headphones fully charged, what's not to love? But some headphones and earbuds are better than others at supplying the beats outdoors. And the award-winning LG TONE Free FN7 Wireless Earbuds are more than ready for the British summer. Let's break it down:
Battery that lasts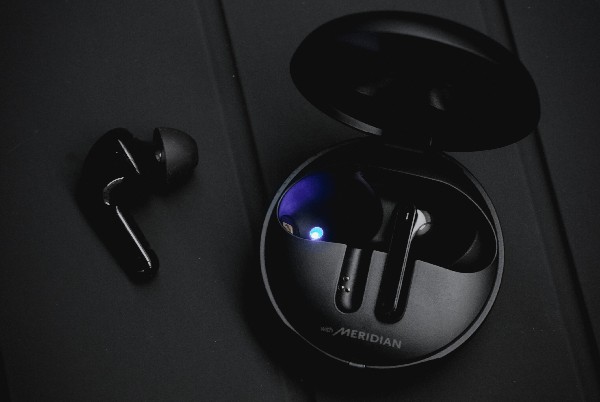 Before we even delve into the sound itself, battery is always a key factor when it comes to tuning in cable-free. It's summer, and you're probably planning to spend a lot of time soaking up the sun, at the park, at the seaside, away from plug points in general. So you want a pair of earbuds that can outlast your listening sessions.
These LG earbuds make light work of long listens. On a single full charge, they'll last a whole seven hours. That's longer than it takes to get from London to the Cornish seaside. And when you get there, that classy charging case has the juice for another two full charges. It even gives up to an hour of play time from 5 minutes charging That's roughly two albums in next to no time.
Tune out distractions when you tune in
It doesn't matter what you listen to or where you listen to it, you want to hear it loud and clear, without any unwanted distractions. Active Noise Cancellation does a cracking job recreating that serene, home-listening experience wherever you decide to tune in, and LG TONE Free FN7 buds' anti-noise skills are more sophisticated than most.
These clever buds have been designed specifically to minimise those high frequency sounds you hear on a busy street – car noises, conversations, barking pooches, the list goes on. So, whether you're diving into that summer-infused album or captivating podcast episode you've been saving, you can really zone in anywhere.
That noise-blocking tech is maximised by the LG FN7's out-of-the-box earbud design. The ear gel tips adopt a spiral shape that keeps them so snug and comfy, you could easily forget you're wearing them. Because they distribute pressure evenly, you can listen for hours on end, while outside noises stay…well, outside.
And when someone calls you over for a chat, or you fancy taking a quick break from your beats, just remove the earbuds from your ears and playback automatically pauses. Smart.
Studio sound, anywhere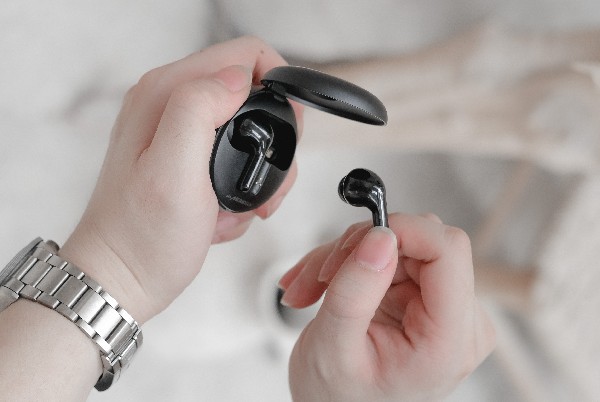 Ever get a notification from your go-to streaming app that your fave band have a new tune out? Don't bother waiting till you're home to hear it properly, just pop in the LG TONE Free earphones.
These mini powerhouses feature audio experts Meridian's Headphone Spatial Processing tech. Put simply, that means the left and right work together more efficiently than traditional earbuds. The result is a soundstage that genuinely feels like you're listening on a big sound system. Vocals come through with total clarity, and you can crank up the volume and still hear that bassline without the distortion. That makes them fully ready for summer anthems.
Plus, Meridian know that perfect EQ isn't a 'one size fits all' solution. You might want to chop and change depending on what you're unwinding to. That's why LG and Meridian have packed four EQ modes into the FN7 earbuds, including Natural and Bass Boost. You can hear every song exactly your way.
A clean-looking case that kills bacteria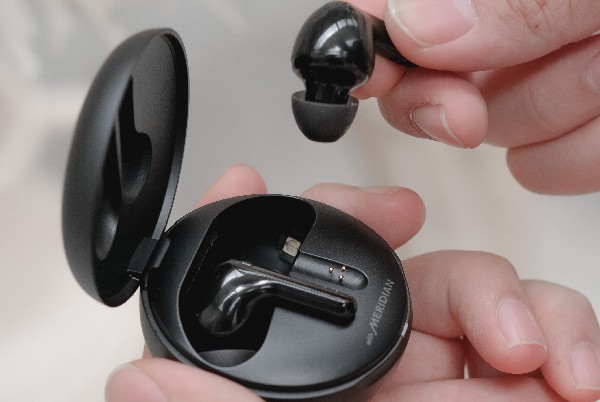 Imaging a case that kills bacteria on your earbuds so that they're fresh every time you listen. The LG FN7's UVnano case does just that.
When you plug in your case and pop the earbuds in, the case uses ultraviolet to kill very close to 100% of the bacteria that builds on the speaker mesh*. No more microfibre cloths or random cleaning solutions required. Just let the case take care of it with its clever cleaning tech. Easy.
Sound good? The LG TONE Free FN7 Wireless Earbuds are available right now. Play your summer soundtrack in style…
*UVnano is a compound word derived from the words UV and its unit, nanometer.
*Independent testing shows that the UVnano charging cradle kills 99.9% of E. Coli & S. aureus bacteria on the speaker mesh of the earbuds in ten minutes while charging. The UV LED function works only when the charging cradle is connected to the power cable.
*UV LED light is invisible and is only activated when the charging cradle is closed with the earbuds inside. The blue mood light is for aesthetic purposes only and appears when the charging cradle lid is opened.
Treat yourself to the perfect TONE