A closer look at the Garmin Venu Sq
Continue your health and wellbeing kick well into 2021 with this ace smartwatch…
22 Jan 2021

We know we're not the only ones who miss heading to the gym, but the fact they're closed is not an excuse to put exercise and self-care to one side. While lockdown means that gyms and sports centres are shut, there are still other ways to stay active – and a smartwatch could be the perfect tool to help you stick to those New Year resolutions.
A good smartwatch can be used to track workouts, set reminders to stay active, and keep track of your health and well-being. The Garmin Venu Sq can do all three, and a whole lot more besides. Let's take a closer look:
Track your health and fitness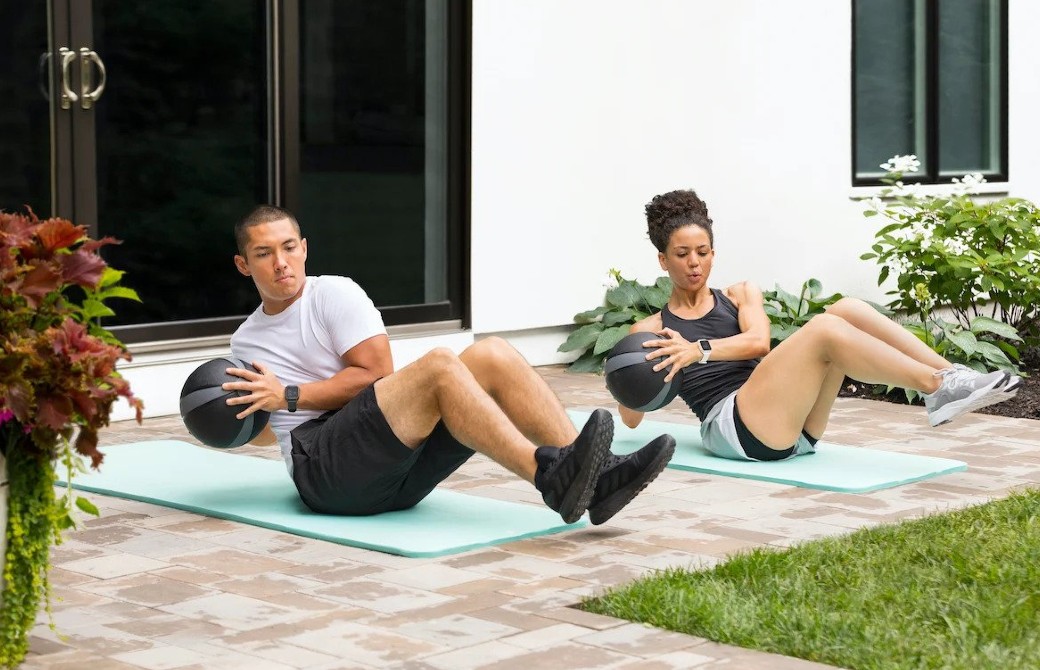 Having a smartwatch on your wrist is the most efficient way to keep tabs on the stats that matter. Different smartwatches have the capability to measure different things, like your heart rate, your sleep, and even your blood oxygen levels. It's incredible how many different things they're able to measure, and new things are being added all the time.
The Garmin Venu Sq actually delivers stats that can improve the quality of your workout before you've even started. The Body Battery feature analyses your heart rate, stress levels, sleep and recent activity. A score of less than 25 means you have low energy, while 75-100 means you've got extra high energy.
You can take advantage of the moments you feel most energetic and go for a high intensity workout, or opt for something more steady and continuous when you're running low on energy. That's clever.
Whizz through workouts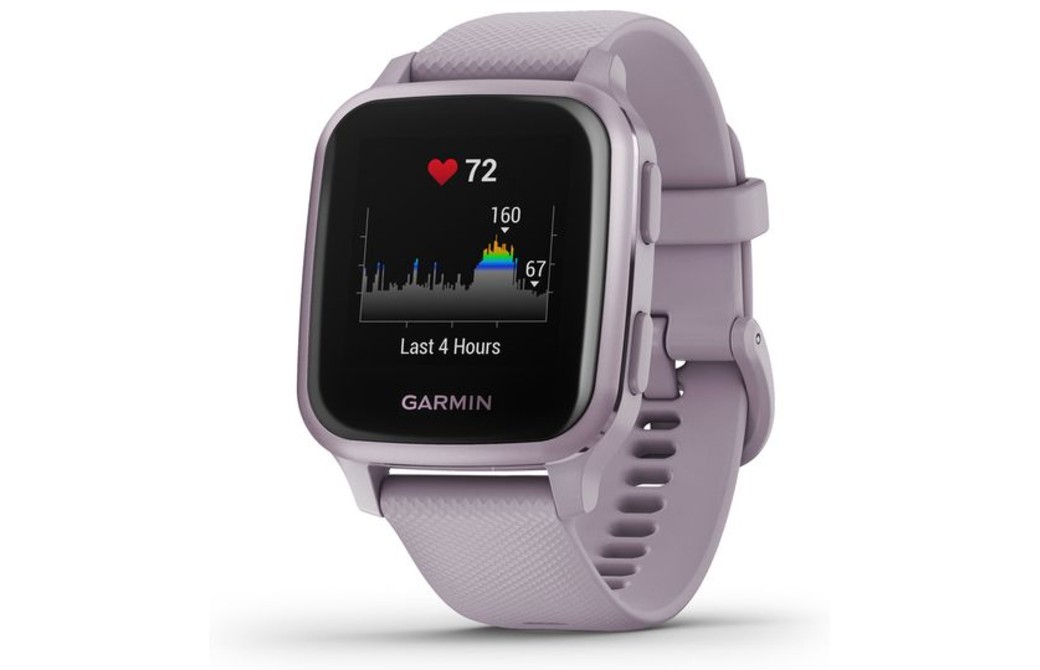 When it is time for a workout, the Venu Sq is the perfect assistant. It plans your workouts for you, taking you through cardio or strength training sessions with the workouts built-in. It can even teach you new yoga poses.
If you're a fan of running, this watch also has a running coach built-in too. That'll help you stay 100% focused on your goal whether it's a 5k right up to a half marathon. With the Garmin Connect app, you can analyse your stats in better detail and tailor your training regime as you go.
When you can finally get back to the sports you most enjoy, the Garmin Venu Sq will be there to help improve your game. It's got special features for swimming, cycling and golf, among others, making it a versatile addition to any kit bag.
Improve your sleep
It's worth mentioning sleep. Smartwatches are giving us better and better insight about what's happening to us overnight. If you wake up in the morning feeling tired, slow, or lacking the energy you need, it could be because you're not getting a quality night's sleep.
One of the great things about the Garmin Venu Sq is that even when you wear it overnight, you can barely feel it on your wrist. And when you wake up, you can take a look at how much sleep you've actually had, and how long you've spent in each stage ('deep sleep' being the most crucial and re-energising). It's got a massive 6-day battery life, so you can wear it day and night and it'll still keep going. How's that for motivation?
As advanced as smartwatches are becoming, the level of detail the Garmin Venu Sq is able to pick up makes it a standout. It measures oxygen levels in your blood, and even how many breathes you're taking each minute, as well as your heart rate and hydration level. It really can do it all.
And, breathe...
Smartwatches are even getting better at keeping us in touch with our mental well-being as well as our physical health. The Venu Sq uses clever biometric technology, monitoring your body to sense if you're feeling stressed. It uses this data to give you a stress score. If it senses that you could be more relaxed, it will suggest a mindful breathing exercise. It's a great way to combat stress, and there's a preloaded app all ready to go, which is great if you're new to mindful breathing.
Stay connected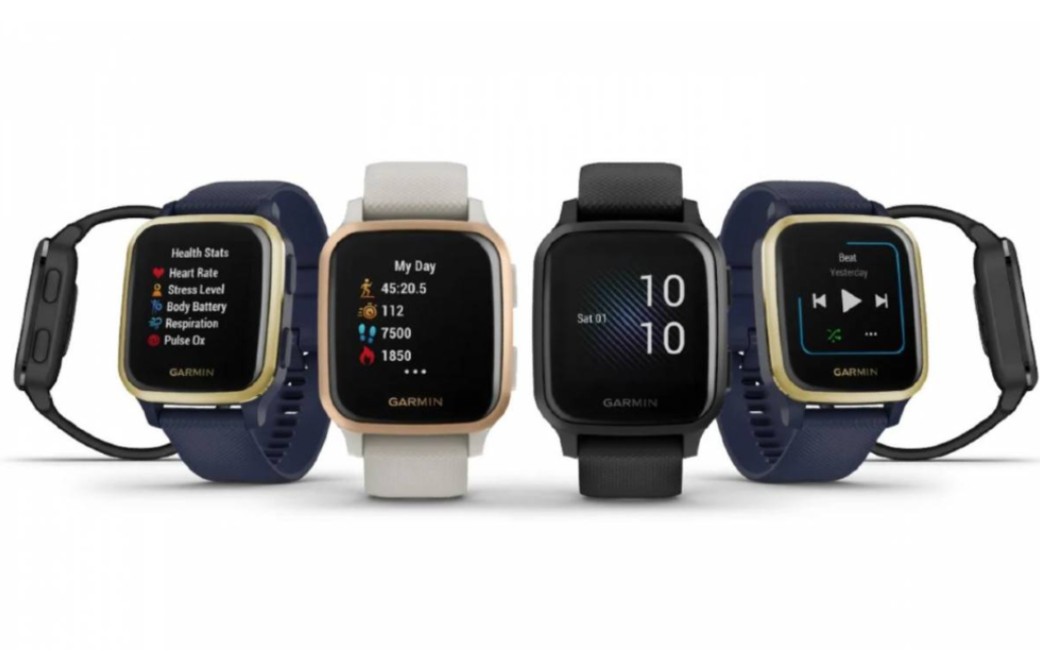 If you're like us and tend to leave your phone in one room while moving around your home, the Venu Sq makes sure you don't miss an important message or notification. You can see them all there on the screen, and if you've got an Android phone, you can reply to text messages right there on your wrist.
You can leave your wallet at home when you pop to the supermarket, too. The Garmin Venu Sq features NFC and Garmin Pay, so you can add your credit and debit cards and go contactless wherever you go. Easy.
Pick your favourite colour