A quick window into Windows 11!
What's the news on Microsoft's new OS?
05 Oct 2021

In case you haven't heard the news, Windows 11 is here! And we're super excited about what's ahead. There are a ton of brilliant new features to sink your teeth into- it'll be easier than ever to connect with your loved ones, use your tech and get the most from your downtime.
We are thrilled to announce free upgrade to Windows 11 will begin rolling out to eligible Windows 10 PCs from today! Unsure if your PC is eligible for an upgrade? Check out Microsoft's PC Health Check app to find out.
But we're getting ahead of ourselves. Here's everything you need to know about what's coming...
Let's talk it through on Teams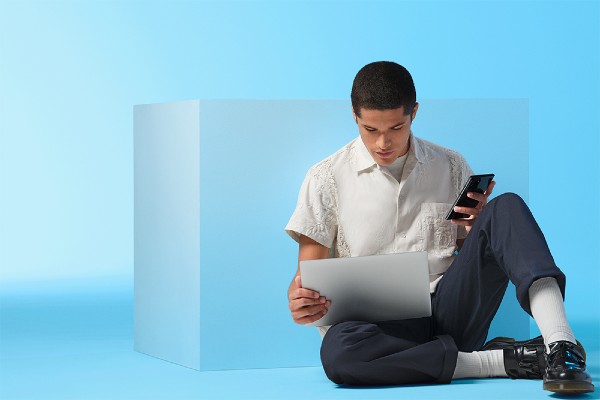 First thing's first, what is Teams? Teams is Microsoft's free chat and video calling app – kind of like Skype was back in the day… but way better. In Windows 11, Teams is right there on your taskbar. With one touch you can message, call or see your friends, family and loved ones.
It doesn't even matter what kind of device you're using, since Teams works across loads of different platforms and devices. So you could call a friend's Windows phone using your Windows laptop!
What's a Windows Widget?
There are some smart changes to Windows widgets too. Slide the Widgets panel over your desktop and you'll see a whole bunch of useful info and curated content. Check the weather, look at your to-do list and get served articles on your favourite hobbies. It's totally personalised too, so you can choose what kind of news and alerts you want to see and how you lay out your different widgets.
Look, no keyboard!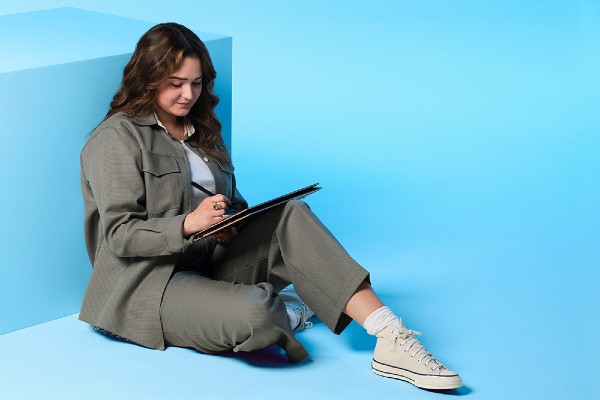 There are more and more laptops coming out with handy 2 in 1 features, like a 360 degree hinge or a detachable keyboard. That way you can switch between laptop mode with a keyboard and tablet mode using the laptop's touchscreen. But often your laptop's touchscreen doesn't feel as easy to use as the one on your phone.
Windows 11 is fixing that – so touchscreen is just as good no matter what device you're using. Things like:
Visual cues to make moving and resizing pages easy
Improved gestures to match the ones on your trackpad
Haptics (tiny vibrations) so using a pen with Windows 11 feels more natural
Getting the touch keyboard to work more like the one you're used to on your phone- letting you tap or swipe, use emojis, GIFs and use your spacebar as a cursor.
And there are even more voice commands to try too. So you don't even have to lift a finger to get the most from your Windows 11 tech!
What's app-ening?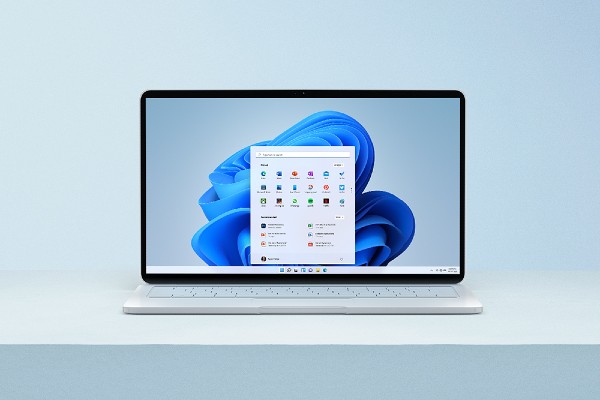 Now this is a big one – Android apps are coming to Windows! This is a real game changer. All the apps you love on your phone will now be right there on your Windows laptop or tablet. Which is brilliant if you're into stuff like TikTok which previously didn't work as well on desktop. You can find them all on the Amazon App Store. Just download and you're ready to go.
But let's not forget about the Microsoft store. Get productivity apps like Microsoft 365, streaming apps like Netflix and Amazon Prime Video and everything in between – all optimised for Windows 11.
Gaming goes next-level
As you may or may not know, Microsoft owns Xbox. Which means there are loads of opportunities for gaming to get better, smarter and more connected on Windows 11.
First up, your games are going to look way more awesome, without you having to do a thing. Windows 11 devices will have Auto HDR which improves the contrast, makes colours more true-to-life and generally gets your picture looking sharper.
Plus, Windows 11 is using Direct Storage- something already available on Xbox next-gen consoles. Basically, Direct Storage allows your computer to load assets to the graphic card without bogging down the CPU. So you get incredible graphics, without the long load times.
Second, you've got an unbelievable library of games right there and ready to go. That's because Xbox Game Pass – a games subscription service – is built into Windows 11. With Xbox Game Pass you get Bethesda and Xbox Studio games ready to play from the moment they're launched and you'll have all of EA Play too. As well as a ton of brilliant titles from other studios and indie creators. And you can play your games across a whole range of different devices – from laptops to tablets to phones. Want to know more about Xbox Game Pass? Check out Xbox Game Pass explained.
Don't fancy getting an Xbox Game Pass subscription? No worries. You can buy your games through the Xbox app, which is also built-in.
Want to Windows 11?
A new version of Windows will be rolling out soon. Designed to be used by billion different people, it's Microsoft's most refined, connected and human operating system yet. Power on and you will feel at the centre of it all.
Check whether your PC can run Windows 11: Windows have a free PC Health Check app that'll tell you whether your computer's up to scratch. If your device can run Windows 11, you'll be able to upgrade for free when it launches.
Don't worry if you're getting a new Windows laptop: you won't be missing out if you decide to buy a laptop now, rather than waiting until after Windows 11 launch. Any eligible device (i.e. one with high enough spec points) will be able to upgrade to Windows 11 via download. You'll just need to be connected to the internet!
For even more info and to check out our Windows 11 ready PCs, look at our Windows 11 page.