A simple guide to setting up a smart home
Here's how to make your space smarter
07 May 2021

You can do a lot of things from your phone – from ordering food to paying your bills. So why not turning off your heating or changing the colour of your lights? That's the beauty of a smart home. There are literally thousands of smart home products you can choose from. It all depends what's right for you.
With your devices, you can set up smart routines which will run just the way you want them. Going out? You can set your lights and TV to turn on at a certain time to make it look like someone's in. Or maybe your morning ritual could be for the heating and a fave playlist to start when your alarm clock goes off?
From the front door to your kitchen, there are so many smart home gadgets designed to make your life easier, safer and more fun!
So, we've put together a few of our fave smart home gadgets and gizmos to help you get your smart home set up and running like clockwork. All you need to do is connect your devices up to your home Wi-Fi network and you're away!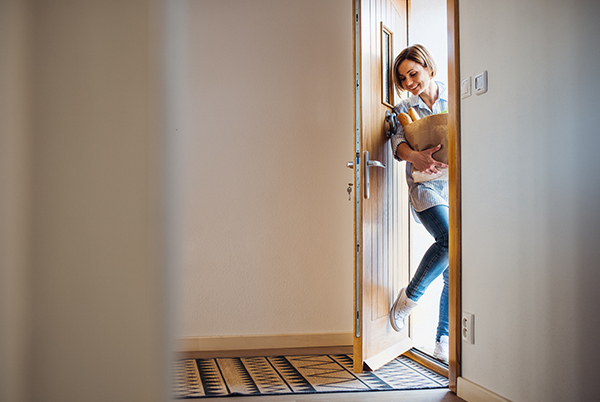 Ring doorbell
Ever missed a package because you were out? How about checking who's at the door when you're in the back garden? With a Ring doorbell installed you can chat to your visitor from wherever you are, get notified when someone is at the door and a whole lot more.
Find out more about smart doorbells.
Philip Hue lights
Smart lighting is so obviously a good idea. Why not turn off all the lights in your house once you're tucked up in bed? But there's a lot more you can do with it.
With Philips Hue, you can adjust the lighting colour to exactly how you want it. So maybe you go from a bright white during the day to a chilled out blue in the evening? Use the app and you can get your lighting just the way you like it.
Tado thermostat
Setting a routine for your boiler has never been all that easy. That's where a smart thermostat comes in. You can change the heating from your phone, and so easily boost it when the house is a bit chilly or completely turn it off when the summer months kick in. Brilliant!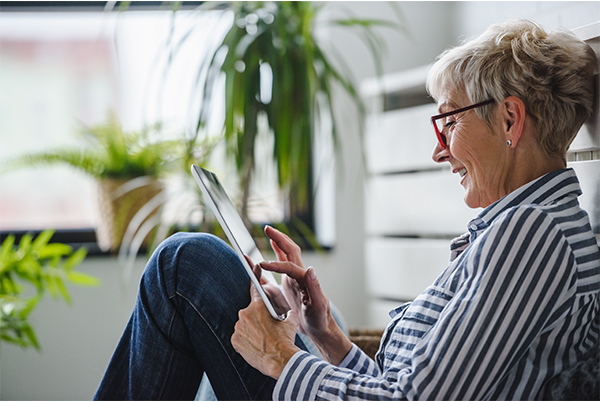 Yale smart lock
Lose your keys again? Yale keyless smart lock takes care of that with a lock that requires a code or key tag to get into. Got a friend or cleaner coming? No need to cut them keys. You can just give them a special code for when they visit. And if anyone tries to get access to your house who shouldn't, they'll be scared off with a loud alarm.
Arlo security camera
Security cameras don't mean massive CCTV cameras anymore. Modern smart security cameras (like Arlo) are easy to set up yourself, hook up to your phone and have great security features like motion detection and video footage that's backed up on to the Cloud. Your Arlo camera will also notify when it detects movement, has a loud alarm and is weatherproof.
Google Nest
Having loads of smart devices is great but having them all on different apps isn't ideal. That's the beauty of Google Nest. As long as they're compatible, you can control everything in your house from Google Home. It also means you can easily set up routines so that your different devices will work in tandem with each other.
Want more info?
We've got handy articles like whether you should invest in a smart home. Plus, check out our video below to see what a smart home looks like when it's all set up!