A simple guide to switching your phone and plan
Need a change? We'll show you how to switch step-by-step.
23 Aug 2021

Not feeling your phone-with-plan anymore? We feel you. There are lots of reasons you might want to make the move from a traditional 24-month mobile plan to a SIM-only one. For a start, it's usually way cheaper (more about that in 10 truths you need to know about your phone). Plus, you've got more freedom to switch things up if your current plan isn't working for you – whether it's too long, you want a new phone or your circumstances have changed.
How to switch though? It can seem a little intimidating at first. But we'll take you through it with our step-by-step guide. It's easy when you know how!
How to leave your current provider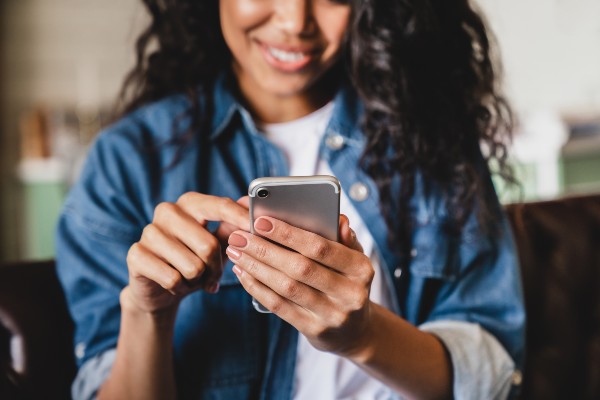 #1 Find out whether you've got time left on your plan
You might be ready to make moves, but is your current provider ready to let you go? Check whether you still have time left on your plan. If you do, you'll probably have to pay the rest of your plan before you can leave. This can be quite a hefty sum, but there are a bunch of ways to find out how much time's left:
Text 'INFO' to 85075: this is the quickest and easiest way to find out. It also saves you the hassle of calling your provider and possibly getting a hard sell to stay. You'll find out if you're still in plan and whether you'll have to pay charges to get out of it.
Check your network's app: Most networks will have a free app that lets you manage your account. Like BT Mobile's My Mobile app or Virgin Media's My Virgin Media. From there you should be able to see how long you've got left.
Call your provider: If the above doesn't appeal, you can always give them a ring and ask.
#2 Choose whether you want to keep your phone number
If you don't mind getting a new one, text STAC to 75075 to get a Service Termination Authorisation Code. Tell your new provider you're switching, want a new phone number and give them the STAC. They'll end your plan, give you your new number and arrange for the switch to take place in just one working day!
Want to keep your old number? It's just as simple. Text PAC to 65075. In under a minute, you'll get your PAC number from your old provider, along with any info about early termination charges or leftover pay-as-you-go credit. If you're ready to make the switch, give the PAC number to your new provider and they'll sort it out in one working day.
It gets even easier if you're buying with us. When you get your mobile plan from Currys, we'll ask you for your STAC or PAC number while you're checking out. That's so that we can pass it onto your new provider for you- so you barely have to lift a finger! And if you're switching your number, it'll take no more than one full working day from the point you buy.
And remember, your PAC or STAC number will be valid for 30 days. So you don't need to move over right away. But it will expire after that time, so you'll need to get a new one if you wait longer than that.
How to build your new phone plan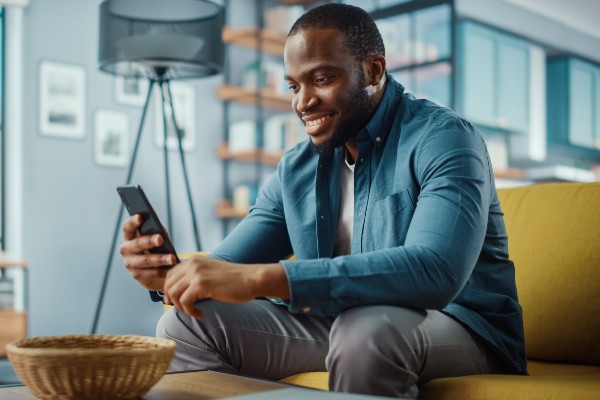 Finding the right phone doesn't have to be hard. We make it easy to choose a plan that works for you- that's clear, flexible and fully loaded with everything you need. That's because we cost our phones, SIMs and plans separately, so you're only paying for what you want. No more. No less.
Here's how it works:
#1 Choose your phone
There's lots to think about when picking your dream phone. And if you speak to one of us in-store, we'd be happy to help you find the right one.
But if you'd rather do your own research, here are some things to think about:
Operating system
Screen size
Battery life
Camera
We'd all love to get the phone we want for less. But if you can't afford to buy your phone outright, that's okay too. When you buy from us, you can decide whether to pay for it now or in instalments.
#2 Choose your plan
This is where you bring everything together. First off, we'll help you choose the right network and pay monthly SIM for you. We'll ask you things like:
How long do you want your SIM contract to be?
As a general rule, you tend to get the biggest savings when you commit to a longer SIM-only contract. But being tied down for a year or more doesn't work for everyone. If you want more flexibility, it might be better to go for something like a 30-day rolling plan.
How many minutes, texts or data do you think you need?
Again, it's important to choose something that works for you and your life. Love streaming shows or online gaming on your commute? Then you'll need quite a bit more data than someone who mostly uses their phone for browsing insta and the odd bit of online shopping.
And the same goes for texts and minutes. If you're always on Whatsapp, then getting unlimited texts and minutes isn't a must-have. But if you're always on the phone for work, it probably is!
Once you've decided which phone and SIM suits you best, we've got your plan all built! There's only one step left….
#3 Add your add ons!
Want to take your phone to the next level? Now you can add on a bunch of top tech accessories to get the most out of it. From headphones to smart watches, you can add these on to your plan along with your phone.
If you want to find out more about making the switch and building your perfect phone plan with us, just visit our mobile page.
Credit available on online purchases of Mobile Phones and Accessories from £170. Exclusions apply. Credit subject to status. DSG Retail Limited acts as a credit broker and not a lender. Credit is provided by Creation Consumer Finance Ltd. Both Currys Group Limited and Creative Consumer Finance Ltd are authorised and regulated by the Financial Conduct Authority.