Our gift guide for Apple devices
Buying for a tech lover? Then get the best…
15 Nov 2021

How do you know when you've bought the perfect gift? Well, just look at their face when they see the Apple logo on the box. That's when you know!
To help you put this to the test, here are some Apple devices we think anyone would like to see poking out of their Christmas stocking.

iPhone 13. For phone owners looking to upgrade.
Are you buying for someone with an older iPhone? Then this could be a slam dunk… treat them to this year's iPhone 13.
Everyone loves taking photos with their phone, and this is something that iPhones have always ruled at. This time round, there's a new wide-angle lens which lets in 47% more light. Put simply, it gives better, brighter, and clearer photos.
Then there's new Cinematic mode, which we absolutely love. Start shooting a video, and the focus automatically shift with the action on screen. It can even anticipate when a new object is about to move into shot. Really clever stuff.
There are three other phones in this family: iPhone 13 Mini, iPhone 13 Pro, and iPhone 13 Pro Max. If you're not sure which one would make the best gift, have a read of: Which iPhone 13 is right for you?

iPad Mini. For playing (and working) on the go.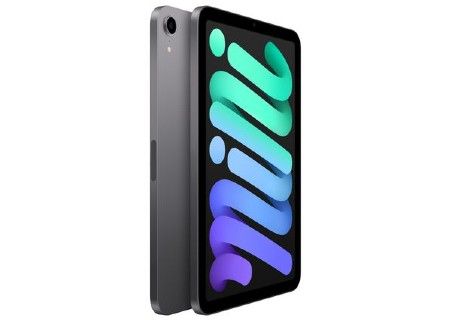 iPad Mini is Apple's smallest tablet. With an edge-to-edge 8.3-inch Liquid Retina display, it's perfectly portable and great for using on the go, especially for things like sketching in the park and catching up on TV shows during the morning commute.
If you add an Apple Pencil (2nd generation), it opens up a world of doodling, sketching and jotting down handwritten notes. It attaches magnetically to the side of iPad mini, so it's always ready. The A15 Bionic chip is a bit of a beast and can handle complex editing software (if that's what they're into). So, if you think they'd appreciate a small tablet that's just as good for work as it is for entertainment, this is a top choice.

Apple Watch SE. For have-a-go types that enjoy all sorts of activities.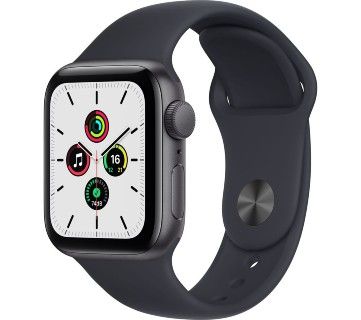 Know someone who needs a little motivation to be more active or wants to give lots of activities a go? Apple Watch SE could be the gift for them. It's packed with advanced sensors that can now track new workouts like tai chi and pilates, along with faves like running, swimming, and yoga. And if they're into hiking up serious slopes, they'll get a lot of mileage from the built-in compass and real-time elevation readings.
Apple Watch SE also works a smart health assistant. Its built-in heart rate monitor gives an in-depth picture of their health and can quickly flag up if anything's wrong. It can even call for help if it detects you've taken a heavy fall.

HomePod Mini. For music lovers. Especially Apple Music lovers!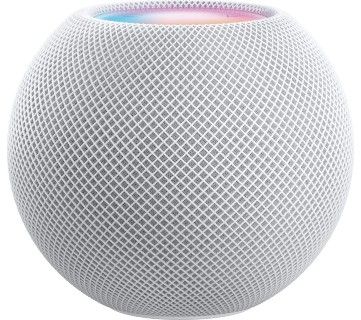 For its size, the HomePod Mini blasts out a serious amount of sound. Place it anywhere in the room, and it automatically analyses the acoustics and pumps out the best sound. No matter where the listener is standing (or sitting) in the room, they'll get the same experience.
Plus, it's been designed to bring out the best in Apple Music. With the brainpower of Siri and access to virtually all the world's songs, it's like having a music-loving mate who learns and plays what you like, and helps you discover new sounds you might have missed out on.
An extra stocking filler…
If you buy any Apple product over £99 you can get up to 5 months Apple Music, Apple Arcade and Apple News free. This special offer gives you access to 75 million songs, over 180 games plus hundreds of magazines and leading newspapers, all at your fingertips. Nice!
Found what you need?
Need more info on a gift you're thinking of buying? Then chat to one of our experts, in-store or via video call on ShopLive. They'll happily give you the lowdown on loads of great tech.
Treat them to a perfect Apple gift!