Apple unveils the iPhone 13 family
Four amazing new iPhones are on the way…
15 Sep 2021

The wait is over, phone fans! At its big event last night, Apple officially unveiled its best ever line-up of iPhones, promising "big upgrades and incredible new possibilities." There are four models to choose from:
iPhone 13 Mini
iPhone 13
iPhone 13 Pro
iPhone 13 Pro Max
All these iPhones are packed with powerful new tech and exciting features, including the fastest ever smartphone chip and a cinematic video mode that has to be seen to be believed.
So, let's run through what we've learned about all four phones, and how they stack up against each other:
Dazzling OLED displays
All four iPhone 13 models have Super Retina XDR OLED displays - just like the iPhone 12 series – but they're now much brighter. Plus, iPhone 13 Pro and iPhone 13 Pro Max have a 120Hz refresh rate display, giving you even smoother content and scrolling.
iPhone 13 Pro Max has a beast of a 6.7-inch display, while iPhone 13 and iPhone 13 Pro will both be rocking a 6.1-inch display. Meanwhile, the smaller iPhone 13 Mini has a 5.4-inch display – so it'll be the one that slips easiest into your pocket or bag.
All-new and improved cameras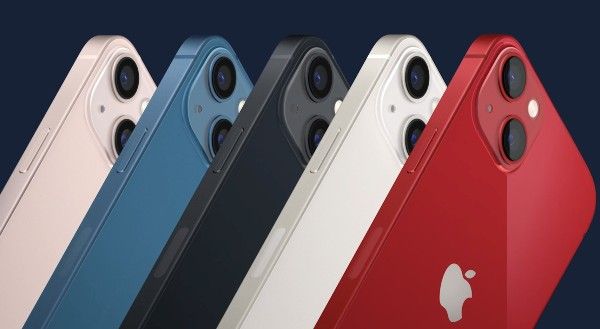 iPhone 13 and iPhone 13 Mini both have all-new wide cameras, with the biggest sensor Apple has ever put in its dual-camera system. The camera system captures 47% more light for less noise and brighter results.
iPhone 13 Pro and iPhone 13 Pro Max have even more amazing cameras, with bigger pixels and a larger aperture working together for a massive improvement in low-light situations - up to 2.2x better than iPhone 12 Pro, according to Apple.
Plus, all four phones have a feature called 'sensor-shift optical image stabilisation' for steadier shots with no trace of blur. Apple says it: "It stabilises the sensor instead of the lens, so shots are more steady."
Cinematic Mode for videos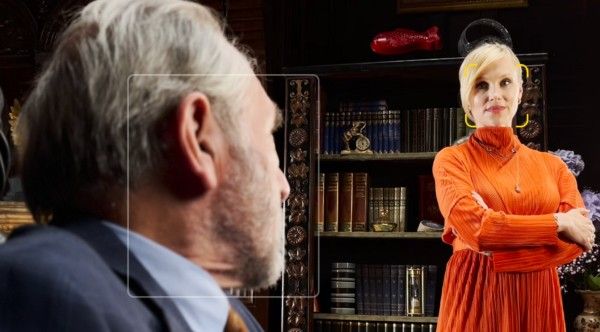 This was the event highlight for us. Apple showed a short video made using its Cinematic Mode, and it really did show off its tricks to great effect. Basically, the focus automatically shifts along with the action. It even anticipates when the subject is about to move into frame, or looks somewhere else. Really clever stuff!
Want more control? You can do it all manually by simply tapping to change focus or locking on to an object. The front-facing camera also features Cinematic Mode, which should be a big hit with vloggers looking to give their footage a professional look and feel.
Bionic power
The A15 Bionic Chip is onboard, and it's a real powerhouse that Apple says will absolutely fly through the most demanding workloads. In fact, it's the fastest CPU that's ever been in any smartphone – and up to 50% faster than any of Apple's competitors. It's also much more power efficient than the previous A14 Bionic Chip, which leads us nicely on to…
Longer-lasting battery
Apple is promising more battery than ever before on this new line up. To be exact:
iPhone 13 Mini and iPhone 13 Pro will give you 1.5 hours more power in a day compared to their iPhone 12 counterparts.
iPhone 13 and iPhone 13 Pro Max will give you 2.5 hours more power in a day compared to their old iPhone 12 buddies.
Doubled up storage
Finally, let's talk about storage. Apple is basically doubling up the capacity of the new iPhone 13 family compared to iPhone 12.
That means iPhone 13 and iPhone 13 Mini will have 128GB, 256GB or 512GB. iPhone 13 Pro and iPhone 13 Pro Max will give you a choice of 128GB, 256GB and 512GB and 1TB (that's a terabtye, which is 1000GB). That should be more than enough space to store the biggest apps, games, blockbuster movies… anything you can think of, really.
Interested in iPhone 13? Here's what to do
Fancy upgrading to one of these amazing new iPhones? You can pre-order iPhone 13 or iPhone 13 Pro from Currys right now!
Pre-order iPhone 13 or iPhone 13 Pro now