Great apps and websites for home schooling
Educate the kids with these free apps and fun websites.
19 Jan 2021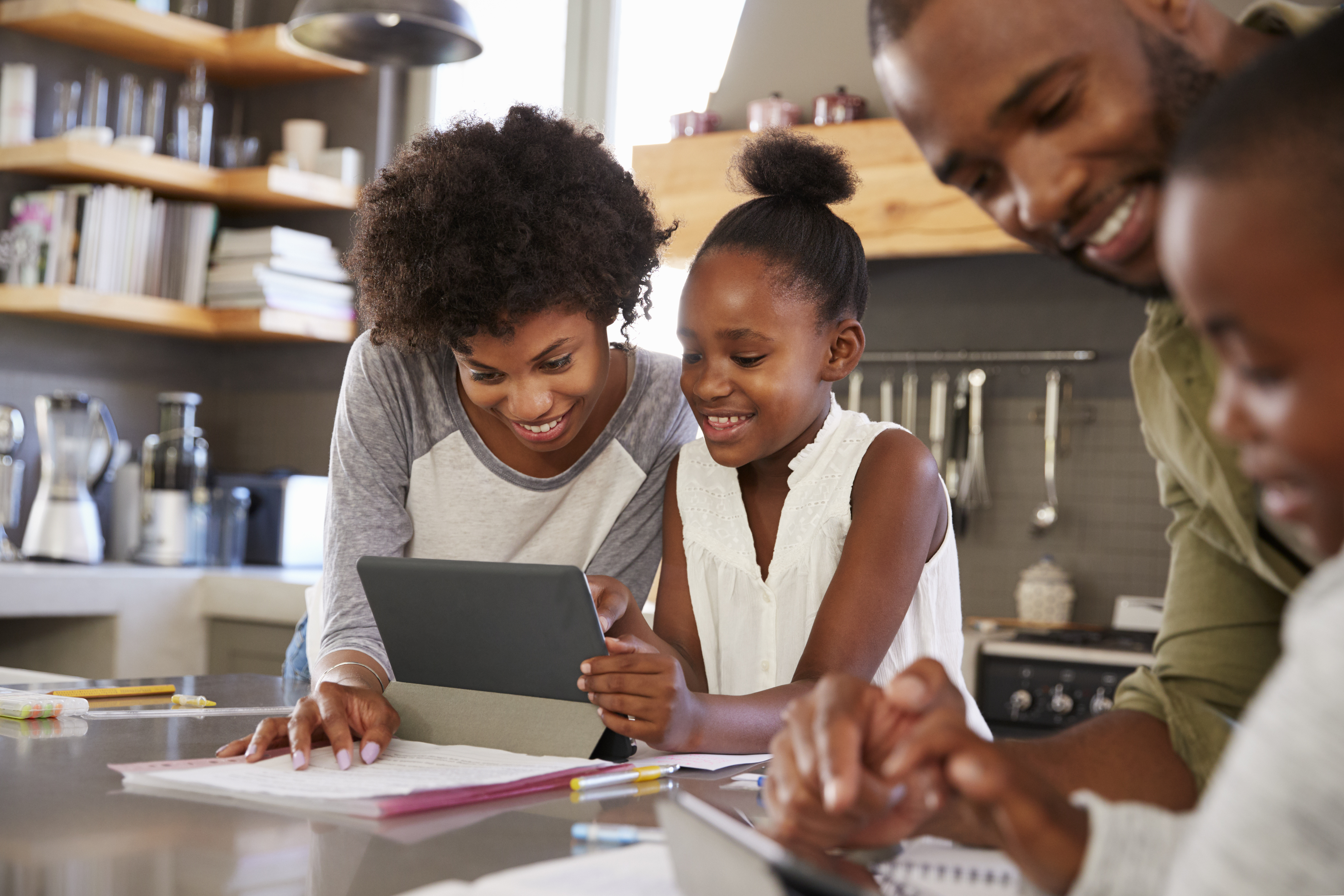 Lockdown 3 has closed the schools, and parents are becoming part-time teachers once again. It's not an easy job, but the right tech can definitely help with home schooling. We've got some great advice on choosing a tablet for schoolwork here, and a few more ideas for home schooling tech here.
If you've already got a tablet, there are loads of great educational apps and websites out there. We've rounded up a few of our faves below, and sorted them into age groups. Let's start with the toddlers…
Educational apps for pre-school kids
CBeebies Go Explore
You can always rely on CBeebies. Their Go Explore app is fantastic, and it's jam-packed with games and videos that little pre-schoolers love. All the content is based on the 'early years' curriculum, designed to help little ones get ready for school. There are number games to help them learn simple maths and counting, alphabet games to teach them phonics and letter sounds, and loads of fun videos to teach them a wide range of subjects.
Go Explore has no in-app purchases (hurrah for that), and kids can play offline – so once lockdown's over, it'll keep them quiet on long journeys.
You can get Go Explore from the Apple, Google Play and Amazon app stores.

Monkey Preschool Lunchbox
Another fun app for preschoolers is the Monkey Preschool Lunchbox. Young kids will have loads of fun helping monkey fill up its lunchbox with healthy food. And they'll learn all about letters, shapes, patterns and colours by solving puzzles and matching pictures of fruits.
You can get Monkey Preschool Lunchbox from the Apple, Google Play and Amazon app stores.
Educational apps for primary school kids
Duolingo
Duolingo is a brilliant language learning app for kids and adults alike. So why not learn along with them? One day, you might even take a trip abroad and have a chance to show off your new language skills together!
Duolingo has a fun, friendly and easy-to-use interface that kids can quickly get hang of. Lessons are broken down into quick and easy segments, so they'll never feel overwhelmed or out of their depth. They also get rewards as they progress through various stages – just to keep them keen.
You can choose from over 40+ languages. That's a pretty incredible amount, especially when you consider that Duolingo is completely free. So, what are you waiting for, mes amies?
You can get Duolingo from the Apple, Google Play and Amazon app stores.
King of Maths: Maths Learner
'Maths' and 'fun' aren't usually two words that kids put together, but here's an app that might just change that.
King of Maths: Maths Learner does a very smart thing. Somehow, it turns boring old maths into fun games and challenges, with quickfire sums that get increasingly difficult. Your kids will be too busy having fun to realise they're actually learning addition, subtraction, multiplication and division at the same time. Plus, there's a bonus and rewards system to keep them motivated and interested. Result!
You can get King of Maths: Maths Learner from the Apple and Google Play app stores (it's called 'KING OF MATH' in Google Play).
Educational

websites

for high school kids
BBC Bitesize
BBC Bitesize has been around for years, and it's easy to see why. This free website covers a huge range of subjects for all ages, but it's especially good for high school kids who want extra help preparing for remote exams. Each subject is broken down into small (bitesize, even) chunks, and there are plenty of activities to tackle. When a section has been completed, kids can then test themselves with an interactive quiz.
BBC Bitesize supports the National Curriculum, so your child will be learning exactly the same stuff that they would in class. Plus, there's a support hub with plenty of advice from fellow schoolkids and teachers, and there's a careers advice section if your child is in that important final year of school!
Visit the BBC Bitesize website here
TED-Ed@Home
TED talks are world famous, but have you heard of Ted-Ed@Home? It's TED's education project, created to supports schoolkids, parents and teachers. You can access short (and completely free) video lessons on a huge range of subjects.
TED-Ed@Home is suitable for all ages, with loads of content tailored for high school kids. Lessons cover a wide range of topics, from literature and language to science and technology. So whatever your child is studying, they'll find plenty to help them out.
You can also sign up to a daily email, and get lesson plans organized by age group delivered to your inbox every day. You'll also receive insights and tips from TED-Ed's global community of students, parents and teachers. It's all great stuff, and takes learning to the next level.
Get your perfect home schooling laptop