Become a laundry wizard with one of these AEG machines
We run through the latest features to find what suits you!
20 Apr 2021

Washing machines. Perhaps not the most glamorous of appliances, but definitely one that pulls its weight! Get the right washing machine and you won't just get clean clothes out of it. These days there are a bunch of extra features that can make your outfits last longer, smell fresher and that save you a whole lot of hassle.
One of the big brands leading the way are AEG. They've come up with a new range of washing machines that make laundry day fly by. But let's make sense of these new features. What do YOU need? Let's take a look.
ProSense technology for ditching water waste
If you're bunging a couple of items in the wash, you don't need the same amount of water as you do for a full load. So what to do if you can't wait for the laundry basket to fill up? That's where ProSense comes to the rescue.
Every load is measured by in-built sensors before the wash starts. Then it customises your cycle, automatically adjusting the time, water and energy. That way you're never using more or less than you need.
ProSteam technology for less ironing
Endlessly ironing shirts? Then this could be a real lifesaver. Every wash ends with a steam cycle to smooth out those pesky wrinkles. In fact, by up to as much as 30%!
Plus, if your clothes need a quick refresh but you haven't got the time for a proper wash, there's a separate steam programme for that too. It'll get rid of wrinkles and any less-than-lovely smells.
Delay Start for getting ahead
Maybe you want to load up the washing before work, but you don't want your wet clothes sitting in the machine for ages. Delay Start helps with just that. Programme exactly when you want things to kick off and it'll automatically start the cycle at that time.
Woolmark for keeping your woollens their best
If you're into your woolly jumpers, this programme's got your back. Nobody wants that awful moment when you find out your favourite cardi's shrunk to toddler size. So AEG's Woolmark programme puts a stop to chill-shock which can agitate and damage woollen fibres. Your cosy kit comes out good as new!
SoftPlus for silky soft smoothness
Itchy, stiff clothes. We're not into it. That's what fabric softener is for, after all. And SoftPlus makes sure your softener's really doing its bit, by getting it reaching every part of the fabric when it enters the drum. Not only do your clothes feel ultra-touchable, but it'll make them last longer too!
Soft Water for sorting hard water
Does your mains have hard water? You can find out here. Hard water is really high in minerals like calcium and magnesium. That might sound like a good thing, but it can be a bit of a pain. Hard water is what causes things to get limescale so quickly. And, most importantly for your washing machine, it makes it more difficult for detergents to lather and get deep into clothes.
In a world first, AEG have developed a special ion-filtering system to fix the problem. It gets rid of those harsh minerals as the water enters the washing machine. Now detergent and softeners can clean way more effectively, even at cooler temperatures. And the water's gentler on your laundry too, so your colours last longer and your fabric feels softer
ÖKOMix for a really thorough wash
In your standard washing machine, less than a third of fibres are reached by the fabric softeners you use! But with ÖKOMix, all the detergent and softener gets dissolved in the water before it even hits the drum. What does that mean? Your detergent's distributed completely evenly, giving your clothes a really thorough wash!
Anti-allergy programme for busting the sniffles
Hayfever, a dust allergy, mites. Whatever it is, an anti-allergy programme can really help by removing those tiny irritants. Now you can breathe easy!
So now you've seen all the features, which washing machine will work best for you?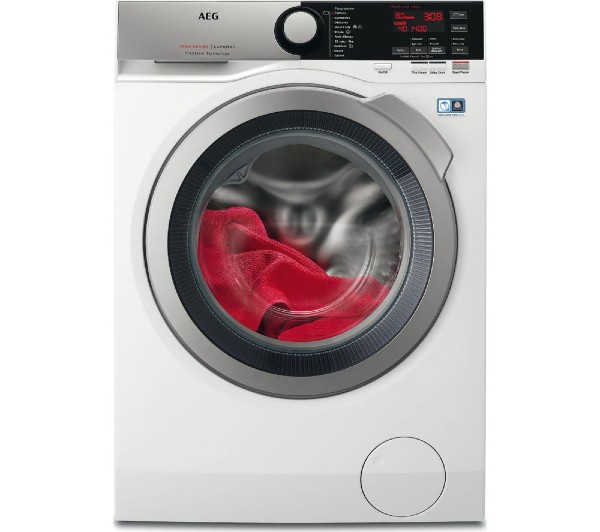 If you want to keep your clothes looking and feeling their absolute best, this is a great choice. With features like ProSteam and Woolmark even tricky fabrics get the VIP treatment.
This washing machine comes with:
ProSense technology
ProSteam technology
Woolmark
SoftPlus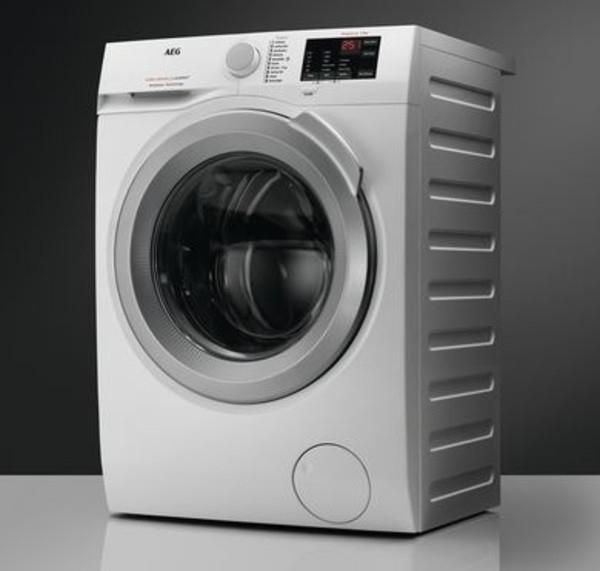 Super busy? This washing machine's got time-saving features like Delay Start and ProSense so that your laundry's just one less thing to worry about.
This washing machine comes with:
ProSense technology
Delay Start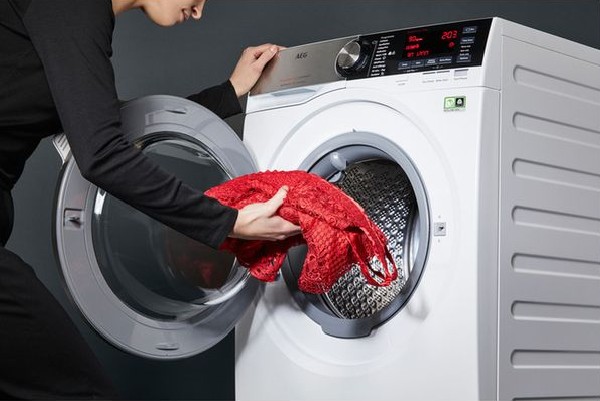 The Soft Water feature is the real star of the show here. And for good reason, it's the only washing machine around that has this tech! So if you're in a hard water area, you'll really notice the difference in your clothes.
This washing machine comes with:
ProSense technology
ProSteam technology
Soft Water
ÖKOMix
Anti-allergy programme
Shop AEG washing machines!