Best video doorbells to secure your home
Knock knock. Who's there? Amazing tech.
26 Apr 2021

We've got lots of tech tips to make your home safer, including upgrades to your doorbell.
Doorbells have come a long way. Once upon a time they'd just tell you someone was at the door thanks to a ringing sound. But tech has moved on – and so have doorbells.
Now you can get video doorbells, smart doorbells, CCTV doorbell cameras. Doorbells you can control from your phone or even with your voice via the likes of Google Assistant. So, no more missing that parcel delivery while you're at work. You can even talk to your delivery driver. And no more worrying about intruders while you're on holiday.
Video doorbells offer affordable home security, peace of mind and convenience that you just couldn't dream of with an old-fashioned doorbell. So let's check out the latest models…
Ring Video Doorbells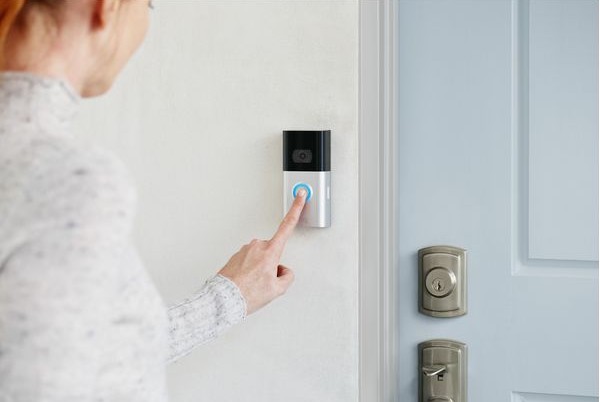 Ring Video Doorbells let you check who's at the front door from your tablet or smartphone in Full HD 1080p – you don't want to miss that pizza. Plus, two-way audio communication means that you can tell your dinner guests that you're running late at the supermarket!
These are great video doorbell for security. The Ring wide-angle smart camera gives you video with a wide field of vision. And motion sensors tell you when movement is detected. Plus, even the darkest of nights are lit up with infrared.
You can also wire in Ring Video Doorbells or use batteries – whatever works for you.
The Ring Video Doorbell 3 takes all of these great features and adds a few more in the mix. Footage can be backed up to the Cloud, and then there's Amazon Alexa to respond to your every command.
Read more here: Upgrade your home security with a Ring Video Doorbell 3.
Google Nest Hello Video Doorbell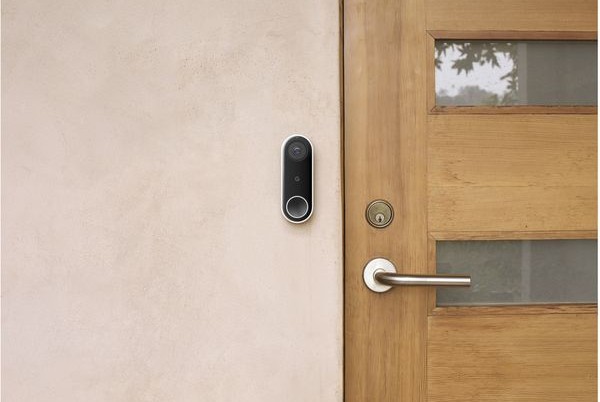 Another option for keeping an eye on the front of your house is the Google Nest Hello Video Doorbell. The added bonus here is it works a dream with Google Assistant (as well as Alexa) which might fit your set up if you're already using other Google Nest products.
As well as video, you'll get a picture sent to your smartphone when someone presses the doorbell. This smart doorbell detects people, motion and sound – so you won't miss a visitor. You can also communicate with them when you want to.
And unlike regular doorbells, you can mute this one from the app – especially useful if you've got pets or sleeping kids to think about.
Protect your nest with Google Nest products
Arlo Wire-Free Video Doorbell
The Arlo AVD2001 Wire-Free Video Doorbell is a stylish piece of kit, with a slim design and curved edges. You'll get a call on your smartphone or tablet when anyone presses the bell or activates the motion sensor, and you get a great view too. The 180º angle lets you see visitors from top to toe, and you should also be able to check out any packages they're delivering.
Can't get to the door? No worries – you can talk to visitors using your phone or tablet, or select from a list of pre-recorded replies. And if you want to get rid of unwanted guests, the built-in siren should do the trick. You can set it to activate automatically, or control it remotely.
This Arlo Wire-Free Video Doorbell also features some of the most advanced AI-based object detection around. It can even tell you if it saw an actual person, or just the curious neighbourhood cat!
More doorbell reading: How video doorbells can keep you safe
Secure your home with a new video doorbell