Boost your Wi-Fi for the Christmas onslaught
Big up your broadband for the techiest time of year…
13 Dec 2021

If your internet's been a bit iffy lately, now's the time to get it sorted and give your home Wi-Fi a boost. Because when the festive season gets into full swing, chances are you'll be using smart tech to get the party started.
To help you out, we've come up with solutions for the most common and annoying home Wi-Fi problems.
Stop everyone lagging with… a new Wi-Fi router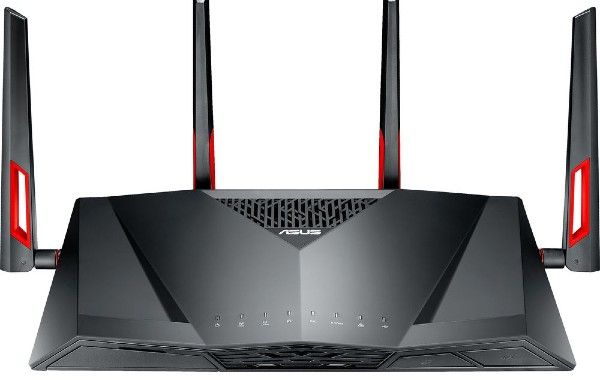 Even if you've no guests coming over, the family will be hitting their tech hard this month. The kids will be playing new games on their consoles, the latest Christmas Netflix hits will be on TV, Ed and Elton will be streaming endlessly out of the nearest smart speaker, and gran will be on her new tablet, showing everyone how easy it is to Skype Auntie Ethel in Oz.
Lots of things going on at the same time can put a strain on your home Wi-Fi. And if things start to lag, you might need to upgrade your router.
The reason for this is pretty simple. Your broadband service provider gives you a router to get up and running, but it's not always the best quality. Replace it with a better one, and your Wi-Fi range, speed and connectivity can all improve.
There are two different types of router – modem, and cable.
Most homes need a modem router. It's the most common types of broadband. A good modem router like the Asus DSL-AC88U gives you ultra-fast Wi-Fi speeds, and can handle everything from mega online gaming sessions to streaming the best festive films in 4K Ultra HD.
On the other hand, if your router plugs into a phone socket, you're in cable router territory. Check out the TP-Link Archer MR200 Wi-Fi router. It gives you full control of your network, including guest access and parental controls. So, if any kids or guests misbehave over Christmas (we're looking at you gran), you've got the power to punish them.
Smash through Wi-Fi dead spots with… whole home Wi-Fi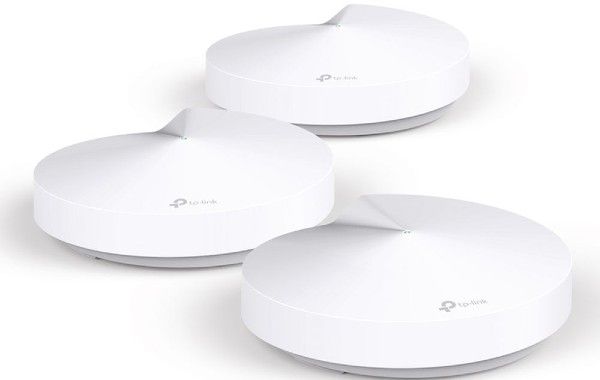 Are there rooms in your house where your Wi-Fi connection is always bad? Well, you can say goodbye to those annoying blackspots with whole home Wi-Fi. It's a clever solution that uses multiple units to blanket your home in fast and reliable connectivity.
The Deco M5 whole home Wi-Fi system uses new mesh Wi-Fi technology to create a seamless connection that covers up to 4,500 square feet. The three units work together to give your home fast, strong Wi-Fi that everyone in your family can use - even at the same time.
All you need to do is plug the hubs into your rooms with weak or no Wi-Fi, and they'll connect to your router to form a mesh that spreads the signal through your home.
Spread your Wi-Fi signal to individual rooms and devices with… a powerline adapter
A Powerline kit turns any plug socket in your home into an internet access point. If your Wi-Fi signal isn't reaching all the rooms in your house, it could be a pretty easy (and cheap) solution.
It may sound old school but it's great for connecting devices you hardly ever move – like smart TVs, desktop PCs or games consoles. That makes it a popular choice for gaming rooms or a home office setup that needs reliable internet.
The TP-Link AV600 Wireless Powerline Adapter Kit comes with two adapters, and works with any modem or WI-Fi router. Set up is a doddle. One adapter plugs in next to your router, the other goes into a mains socket in the room where you need better Wi-Fi. It also has an Ethernet port to connect any wired-only devices to your Wi-Fi.
Make your signal reach into the garden with… a range extender
A range extender can make your Wi-Fi coverage stretch right into your garden. Perfect if you're planning on catching some New Year's fireworks outside and want to stream a proper version of Auld Lang Syne at the same time.
The TP-Link RE540 Wi-Fi range extender connects to your router wirelessly, then strengthens and expands the signal into areas the router can't reach on its own. All through your home, and out into the garden.
Need more help deciding on which tech is right for you? Chat to one of our tech experts on ShopLive. They'll happily answer all your questions, and they can help you checkout when you've made your choice.
Boost your Wi-Fi with one of these…