Can you ride electric scooters on the road?
Find out where you're good to scoot.
12 Jul 2021

Electric scooters are incredibly fun. They're environmentally friendly, easy to ride and are packed with some really clever features too. There are loads of different e-scooters to choose from, so there's bound to be one that fit you perfectly.
But before you unbox your new scooter, strap on your helmet and go for a spin, it's important to understand the rules. That's why we've put together a quick guide to the current rules to help get you started.
You can only ride privately owned scooters on private land
If you buy your own e-scooter, you can currently only use it on private land, with the permission of the landowner. Why's that? At this time, electric scooters are classed as Personal Light Electric Vehicles (PLEVs) which means they're treated like other motor vehicles. That means they come with more restrictions than something like a bicycle.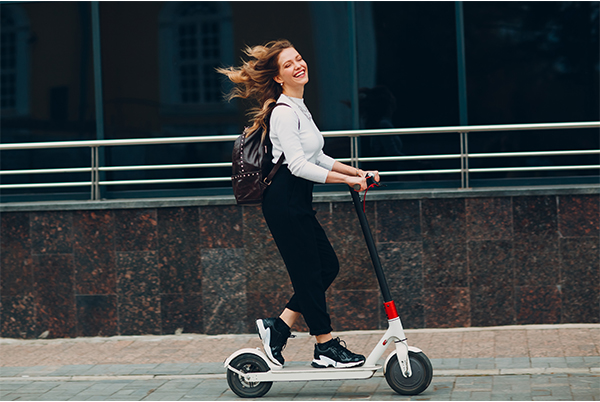 You can ride rental scooters on the road in trial areas
If you live in or visit cities in the UK, there are schemes that let you rent scooters to get around and explore – from Bournemouth on the south coast to Newcastle in the North East. You'll find a full list on the gov.uk.
In these trial areas, you can use your e-scooter on the road (except motorways) and in cycle lanes. You definitely can't ride on a pavement or footpath. But remember that these trial areas are for rental scooters only, not for a privately-owned scooter. Private scooter can't be used on public roads, cycle paths or pavements.
The maximum speed you can go is 15.5mph with a lower speed limit in certain areas. But, unlike in some European cities, you'll need a provisional or full driving license to rent one, but insurance etc will be sorted out by the rental company. Plus, you might have to take an e-learning safety course before you hire for the first time.
Although it's not a legal requirement to wear a helmet, it's strongly suggested. Always put your safety first.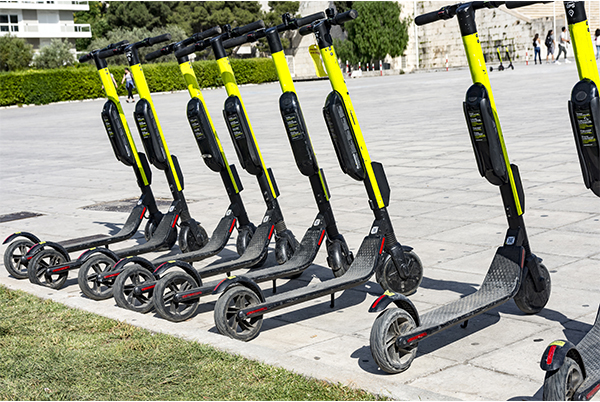 Will this change?
Right now, you can't ride your own personal electric scooter on the roads, cycle paths or pavements. But it may not always be this way – especially with their growing popularity and the trials that are rolling out across the UK. Be sure to keep checking TechTalk and we'll keep you updated.