Can you trim body hair with a beard trimmer?
Think that beard trimmers are just for beards? Think again.
28 Sep 2021

Whether you're smartening up your bikini line, going a streamline swimmer look or trying a DIY Brazilian, there's no need to risk a razor. For more control and better styling, a beard trimmer can be just the thing!
This is because beard hair and body hair are very similar – both coarse but also fine. So, you can sculpt body hair in much the same way as you can a beard. Another bonus is that beard trimmers are designed to deal with skin that can often be sensitive – so they're perfect for accessing all areas, whether that's armpit hair or pubic hair.
And because beard trimmers can trim hair to all kinds of lengths and come packing a variety of accessories, they're incredibly versatile. So, you can just shave away or even get creative!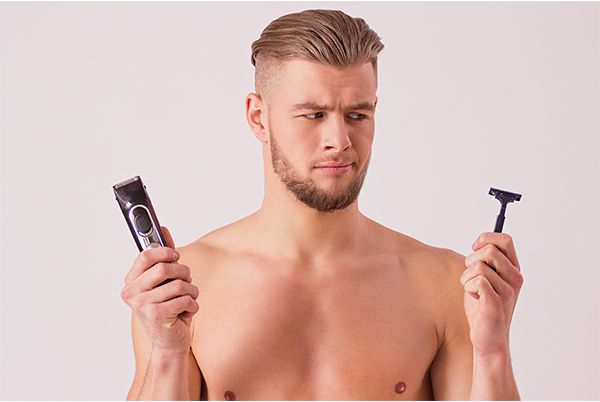 Here are some great features to look for:
Keep it tidy
Don't worry about stray hair littering the bathroom floor. The PHILIPS Series 7000 come packing a vacuum system, so as you trim your stray hairs are sucked up and kept tidy. Then you can empty it into a bin without the mess.
Stays sharp
If you're shaving sensitive areas, blunt blades can be a real concern. Fortunately the PHILIPS Series 5000 and PHILIPS Series 7000 have self-sharpening blades and don't need oiling, so you'll keep getting great results every trim.
Any length
Beard trimmers let you get super precise with the length you're going for. The PHILIPS Series 5000 has 40 different length settings - between 0.4mm to 20mm – so you can trim and sculpt like a pro.
Battery life
First of all, no one needs a trimmer that runs out of juice when you're halfway done! And if you're doing precision trimming, it's much easier and safer to use a beard trimmer that doesn't have a trailing wire.
So look for a beard trimmer with great battery life - the PHILIPS Series 5000 and PHILIPS Series 7000 can go for 75 minutes on a single charge.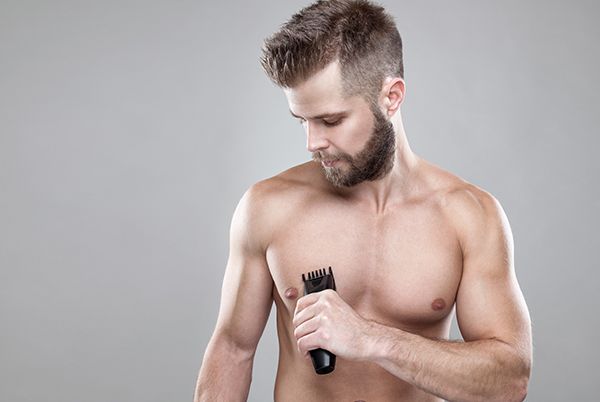 How to trim body hair

If you're using a trimmer that's also used on faces, make sure it's clean and disinfected first.

Wash yourself with soap and hot water first. This will also help soften your skin and allow your hair to expand. Exfoliating your skin will also remove dead skin and give your trimmer a smoother surface to glide across.

Trim excess hair first to about a quarter inch. This will help prevent your trimmer getting jammed and means you can see what you're doing.

Use gel or cream to prevent friction for a smooth shave – but make sure that your trimmer is washable first.

Shave in the direction that the hair grows first. Shaving against the grain will more likely to cause irritation – so only do this on your final pass if you need to.

Rinse after, dry carefully and then moisturise.
Want some more inspo?
If you feel ready take on more grooming challenges, then find out how to cut your own hair at home.