Celebrating Pride at Currys
3 incredible colleagues share their stories with us!
24 Aug 2021

As much as we love tech, today we're going to press pause to talk about something else close to our hearts. Along with hundreds of other allies and members of the LGBTQIA+ community, we're celebrating Manchester Pride this August Bank Holiday. So we're turning the spotlight on our incredible colleagues and what Pride means to them.
You can check out the pictures they've submitted in the #PrideGallery in our Trafford, Arndale and Manchester White City stores. And you can have a read below, where three of our inspiring colleagues have shared their stories with us.
Zoë Pearce's story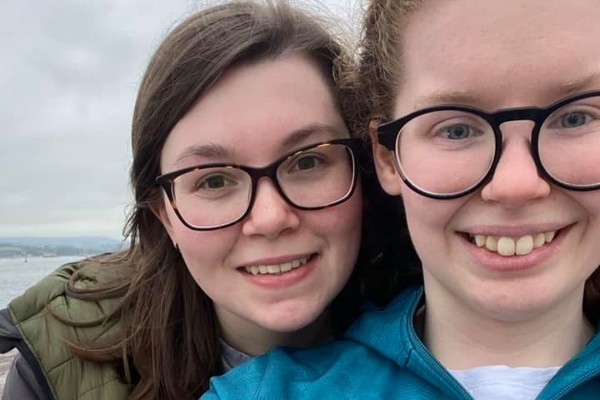 Sadly, tech (and STEM in general) has got a reputation for being a bit of a boy's club. One that might not be so welcoming to people who don't fit the traditional 'techie' mould. So when Zoë joined us at 17, having only just come to terms with being gay, she was pretty nervous. "I was very shy and had never planned on telling anyone at work about my sexuality."
But lucky for us, Zoë says she "soon realised the stereotype I had in my head of Currys was all wrong! I'd assumed that it would be straight, male-dominated company and no one would talk about the LGBTQIA+ community. But I couldn't have been more wrong - I realised very quickly how open and accepting people were. I came out in May 2020 just as stores were re-opening, and I was shown nothing but love and support from everyone in my store. "
How can workplaces do better?
The key, says Zoë, is "connecting with other members of the community". When there aren't people like you around, it can be easy to feel different and 'other than'. So creating tools and forums for people to find each other, share and organise change can make a huge difference.
It's a small start, but at Currys we have an online tool called Workplace- basically Facebook for businesses- where some of our colleagues organised a 'Pride of DC' group. "A lot of us don't have other members of the LGBTQIA+ community in our stores, but [Workplace] gives us the opportunity to connect and reach out to others."
Why did you want to champion our Manchester Pride event?
"I wanted to be involved because I wanted to show people what Currys is really like to work for and how accepting we are."
Tom Hall's story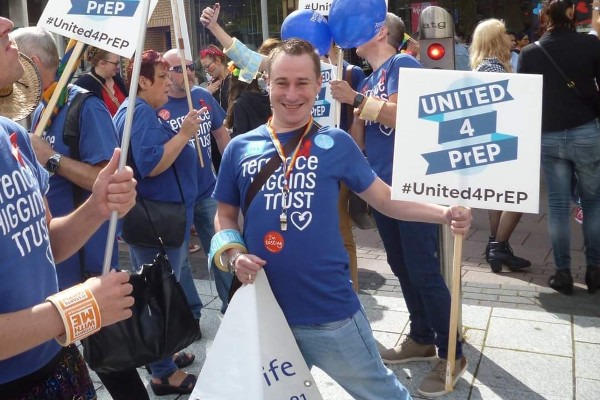 The LGBTQIA+ community has had to fight hard to get the same basic rights as their straight counterparts. It's why Pride is so vital- a time to celebrate acceptance, equality and push for more of it. And Tom is definitely no stranger to that fight!
Tom grew up in the Isle of Man in a very religiously conservative household. Tom says when he came out, "I had to break away from my family, my friends and my religious beliefs, which was a daunting prospect, given this was all I'd ever known."
Since then, Tom has been an incredible and tireless activist wherever he's gone. When Tom was just 19, "I was successful in leading a campaign that helped change laws in the Isle of Man regarding homosexuality" – helping achieve equality on everything from the age of consent, to worker's rights, to education.
Even in his job at Barclays, Tom found a way to create massive change. He volunteered to be part of their 'Think Smart' diversity and inclusion project, and "proposed Barclays advertising, media and promotion was outdated in its approach to a modern era." With help from Tom, "Barclays now lay claim to being the first bank to promote LGBT+ in its advertising."
And Tom's got up to plenty since being at Currys too – from a 10 Year Service Award from the LGBT Foundation in Manchester to consultations with the Welsh Government for the Terrence Higgins Trust. Thank you, Tom, for everything you've done!
How can workplaces do better?
"We spend an inordinate amount of time at work, and a lot of time with our work colleagues," says Tom. So it's up to companies to make sure everyone feels welcome. "For some people, [work] is the only chance they get to be their true self. A lot of people who identify as LGBT+ often find coming out to work colleagues easier than to family and close friends, especially in a workplace that promotes and encourages diversity and inclusion."
After visiting a branch of Barclays to promote their diversity and inclusion policies, Tom remembers "one colleague who approached me dressed in male clothing, praising me for the work I was doing and telling me just how much they'd been inspired. A few weeks later I visited the same branch and this colleague had come out as trans and ordered a female uniform."
"It was such a fantastic feeling to be part of a [company's] LGBT+ network, and this is why having these things in place is imperative to colleague wellbeing and welfare."
Why do you want to champion our Manchester Pride event?
"I guess I wanted to champion the Manchester Pride Event because it's so close to home. Not only do I know the team at the LGBT Foundation incredibly well, but Manchester Pride was the first Pride Event I ever attended, and it will always hold a special place in my heart."
Sarah Burrows' story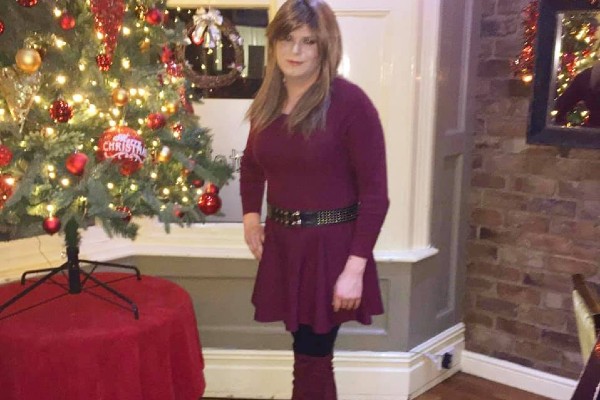 For Sarah, having the freedom to explore and express her identity made a huge difference to her life- both in and outside of work. "I was 24 years old when I started to learn about myself," says Sarah. "Before, I was a troubled person, and I wasn't great to be around. I never really speak to anyone and, really, I was alone."
Whilst working at a fast-food chain, Sarah came across the idea of being 'bi-gender' - "It made sense to me." But sadly, Sarah found "coming out at work was so hard, as I'd always been seen as this macho man. I loved sports, did martial arts and loved combat sports." She felt she needed a fresh start.
"In 2015 I joined Currys for the first time, soon coming out to my colleagues." And just a few months later at their Christmas night out, Sarah presented as a woman for the first time with people from work. "Soon after that I realised – thanks to my amazing colleagues and friends- that I was female. This was the person I needed to become."
Things weren't always smooth sailing. After leaving Currys in 2017, Sarah found another job which didn't work out- leaving her unemployed. And transitioning was a hard-won battle too. "I had to work really hard to get everything I have now," says Sarah. "Unfortunately, there are so many GPs surgeries that are very old-fashioned, unaccepting and discriminatory." And, sadly, Sarah found the same was true of many workplaces too.
Now Sarah is back with us at Currys and we're so happy to have her! "The journey has taught me so much- learning about myself, meeting new people and knowing that I can push myself beyond my limits. I start university this September, so a lot more is yet to come. I would never have thought I would have achieved so much. I know if I hadn't accepted myself, I would still be where I was 10 years ago."
How can workplaces do better?
For a start, says Sarah, "workplaces need to be more open-minded and put their employees' welfare first. Nobody is just a number."
Although our sexuality or gender identity are important pieces of who we are, as Sarah points out, "it doesn't mean we're unable to do our job." The world needs to keep changing for the better. "More people in the LGBTQIA+ community are coming out, living and working authentically. It's up to employers to change and be more open."
After all, "supporting people in the LGBTQIA+ community means they can… well… work!" A diverse workplace makes for colleagues that are happier, healthier and get more stuff done. There are so many benefits even beyond the basic human right we all have to be treated with dignity and respect.
Why did you want to champion our Manchester Pride event?
"Manchester is around the corner from me and has provided so many great memories. I've met so many people in the transgender community there.
It's really my biggest love when it comes to places. So, when an opportunity came for me to fly the flag, I didn't need to give it a second thought! I knew I had to get involved."
Thank you!
A huge thank you to Zoë, Tom and Sarah for sharing their stories. And thank you for taking the time to celebrate Pride with us!