CES 2021 Daily Update
Everything you need to know from the biggest tech show on the planet...
11 Jan 2021

If you're a new tech lover, you don't want to miss a moment of CES 2021. Every year, we bring you the latest news from the biggest brands and most exciting new tech that you can buy. Usually, we'd pack our bags and head straight to Las Vegas. This year, for obvious reasons, the show has gone fully virtual - which fits nicely in with the tech you often see featured. From Monday 11th to Thursday 14th January, we'll be logging on to check out the most exciting developments!
From groundbreaking TVs, amazing smartphones and weird and wonderful gadgets too, we'll keep you updated so you don't miss a thing! Just be sure to check back everyday for the latest and greatest tech and gadgets.
What can we expect from CES 2021?
Samsung Galaxy A Series
Samsung are already known for their powerhouse flagship phones. But now they're releasing a new range that combine flagship features at a price that makes them accessible to more people.
Expect a new series of phones with big displays, quality cameras and plenty of battery power to back it all up. All at a very nice price!
TVs from LG
LG will be rolling out some TVs that you'd love to have in your front room. Their new Mini LED-backlit TVs are crammed with clever tech and feature 4K and 8K models.
But the big showstoppers should be a bendable TV which can switch from normal flat screen to curved. Plus, the word is that they've even got a totally transparent TV to show off. If it were just an idle rumour, we'd see through it.
Drive in movies from Mercedez Benz
If you've ever felt like car interiors have fallen behind the rest of tech, Mercedez Benz are angling to put that right. They're releasing a the MBUX Hyperscreen for their upcoming EQS electric car. It's an OLED touchscreen which takes over the job of the dashboard with a 4K upgrade.
Just remember to keep your eyes on the road!
Everything else from TCL!
TCL has been making waves in recent years with a whole raft of smartphones and other tech. Expect everything from display glasses, tablets, headsets, kids' smartwatches and even dog trackers. Probably easier to make a list of what they won't be bringing to CES 2021.
Day 1 highlights
Catflaps get smart
MyQ Pet Portal updates pet tech with a fully digitised hole in the door. Let your four-legged friend in or out of your house from your smartphone.
Simply attach a smart collar to your pet and you'll get a notification when they're trying to get out or want to come back in. What's next? Cat nav?
LG clears the air
More than ever, we're looking to tech to help keep us healthy. LG say that their portable PuriCare Mini Air can remove 99% of harmful air particle and allergens. They've even got a version in mask form. It doesn't get more 2020s than that.
Clash of the robot cleaners
If you've been spending more time at home, you've probably been doing more housework. Weary of washing up? Tech rides to the resue!
LG have shown off their Cloi Server Waiter. Samsung have given us a glimpse of Bot Handy, who can serve you dinner, do the dishes and pour you wine. We're sold.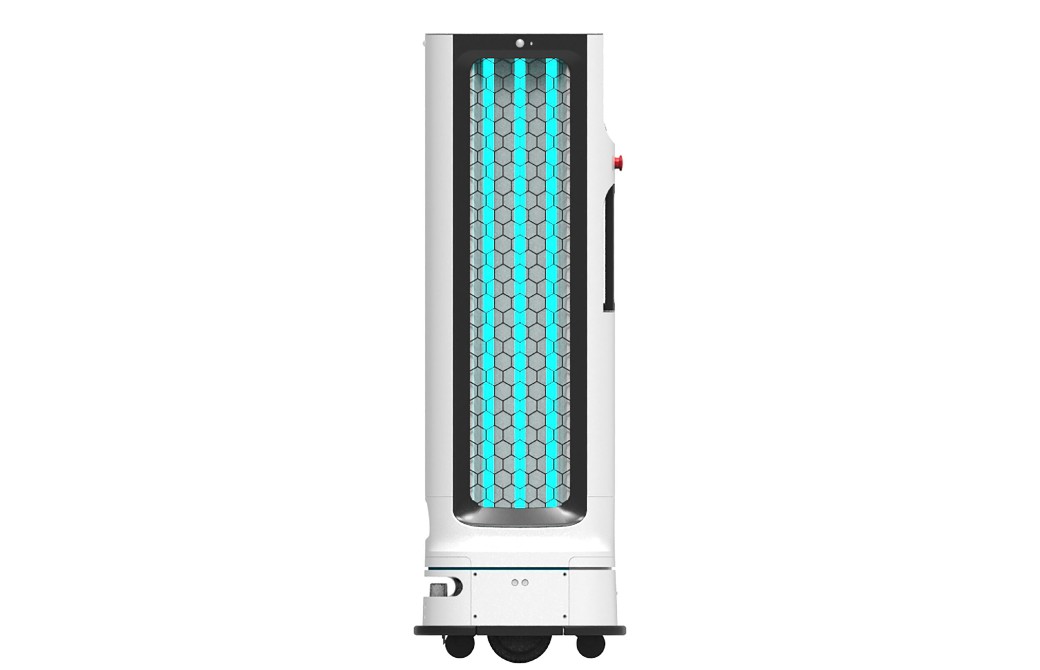 Suits you!
Ever bought clothes online only to find that they don't fit? British AI company TechNovus hear you. That's why they're due to release Mezura, an app, retail pod and plug-in that claims to be able to nail your dress size with just a quick scan. And don't worry. You can leave your current clothes on while you do it.
Glasto at home?
Festival goers will be relieved to hear that Sony is working on audio tech to bring the festival experience to our homes. Thanks to some cleverly tweaked 3D sound, Sony think they'll be able to give us the full concert experience via PlayStation VR and on your phone. Queuing for toilets optional.
Day 2 highlights
LG rolls out the smartphones
At CES 2020, we saw TV screens you can unroll. So we guess it was only a matter of time until someone applied this thinking to phones. Samsung phones may fold, but LG's are planning to roll. This means you'll have a phone screen that will change size depending on what you're using it for. Want to watch a concert? The screen magically turns into a tablet. So you get the Rolling Stones on your rolling phone.
Bluetooth speakers get shower power
If you keep up with Currys, you'll know that we're serious about going greener - so this one bit of tech got our attention. Ampere showcased a new Bluetooth speaker that attaches to the top of the shower head and powers itself just through the movement of water. Wet Wet Wet fans rejoice!
JBL's bouncing sound
We've all been spending more time at home, which means that you've probably got to know your TV much better. TV sound can be a big deal and having a good all-round soundbar can be a game changer. JBL have been showing off their Bar 5.0. What's exciting about it? Well, it will bounce sound around your room. This is a huge audio upgrade if you want cinema sound but live on a much smaller scale.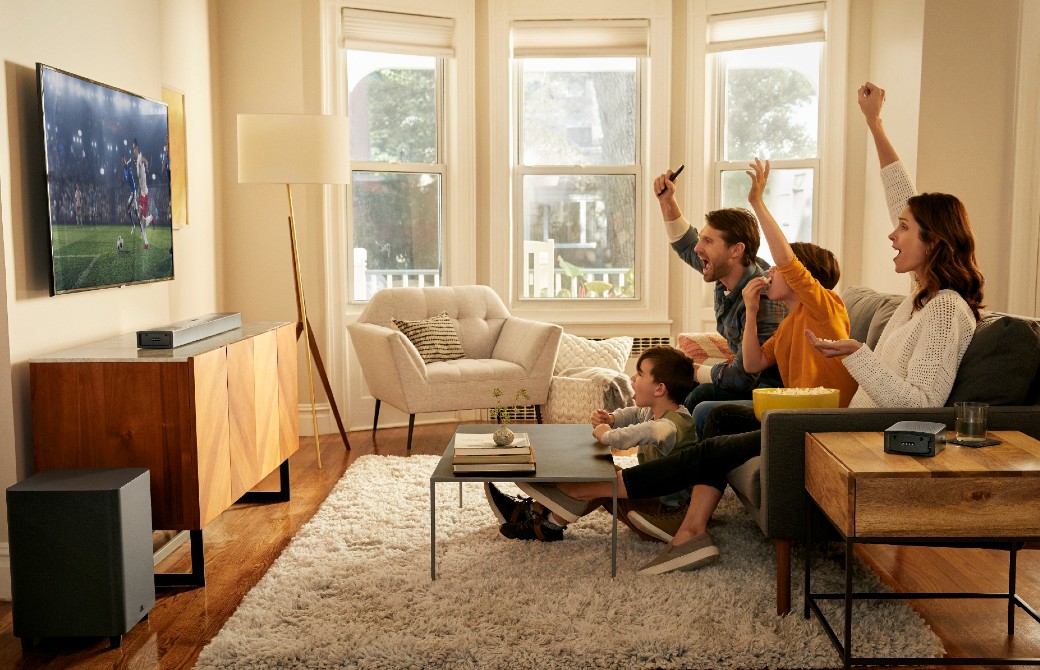 ASUS go multi-screen
Whether it's foldable phones or working from home set ups, we've all decided that more screens = better. ASUS have taken this approach to their new laptop - the Zephyrus Duo 15 SE. Not only do you have a 15.6-inch screen in the usual place, but there's another 14.1-inch touchscreen just above the keyboard. Aimed at gamers, it gives you all kinds of technical and performance read outs. For people who don't care about that kind of thing, it looks really cool!
Flying cars anybody?
We've been promised flying cars every year for decades, but so far our skies remain annoyingly flying car free. General Motors aims to solve that with their eVOTL flying droid. It looks very slick and sci-fi, but is it going to be available any time soon? Our tip: hold onto your bus pass.
Get wrapped up in gaming
Both VR and the trend for curved screens are all part of the same trend to make gaming more immersive. Razer has taken this concept and ran with it in the form of Project Brooklyn - a gaming chair with an eye-level 180-degree OLED screen wrapped around. If produced, it would give you unlimited bragging rights with fellow gamers. Just be careful not to bump your head!
Day 3 highlights so far...
TVs everywhere!
With 8K, smart functions and all kinds of shapes and sizes, it's a Golden Age for the telly. And CES is always the place to see what's happening on the biggest small screens around. So far we've seen wallet-friendly TVs from TCL, a powerhouse OLED from LG and Sony's gaming-friendly X900H.
Samsung phones it in
Could it be the S21 that you want? Samsung announced three new phones - the Galaxy S21 5G, S21+ 5G and S21 Ultra 5G. They come packed with some pretty incredible features - everything from super security to jawdropping photos. The Ultra's 100x zoom gives telescopes a run for their money!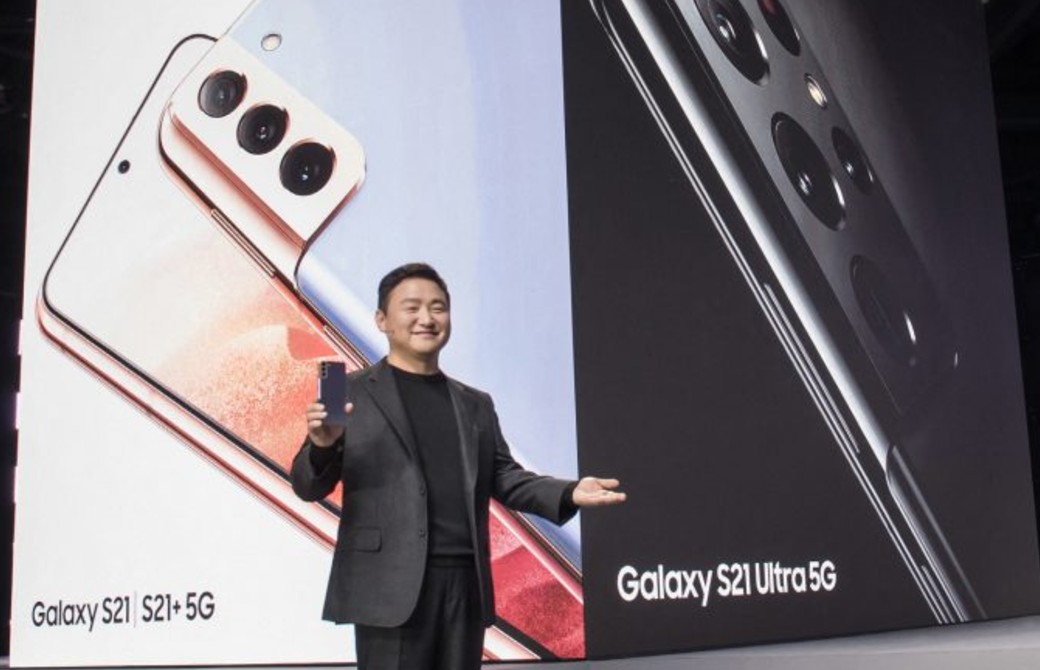 Google get fit!
Google have finally bought Fitbit. What does this mean for us? Well combine Fitbit's great exercise tech with Google's software smarts and we might have something very special on our hands. Or our wrists.