Cook up an Eid feast with this helpful kitchen tech
Need inspiration? Check out these recipes and the kitchen kit to get it done fast!
04 May 2021

Eid is almost here and we all know what means- no more tummy rumbling from dawn 'til dusk. It's finally time to chow down! But we all know that whipping up a feast for the whole family takes some serious effort. So we've put together a list of some delicious Eid dishes and the tech that'll help you get it on the table in no time.
Red lentil pancakes
These pancakes are filling and seriously tasty. Just make sure you remember to prep the lentils the night before!
Ingredients:
150g red lentils, soaked in cold water overnight
1 tbsp chickpea flour
1 tsp ground cumin
1 tsp ground coriander
1 tsp ground turmeric
1 tsp red chilli powder
1 tsp salt
½ tsp baking powder
75g Greek yoghurt
handful roughly chopped fresh coriander
2 spring onions, roughly chopped
sunflower oil
gluten-free chutney or pickle
How to:
First up is the batter! Rinse and drain your pre-soaked lentils before adding them to a blender or food processor with 155ml water, all the spices, salt, baking powder and Greek yoghurt. Blend until you've got a smooth paste.
Transfer your paste into a large bowl and add the fresh coriander and spring onions. Whisk it to make sure everything's properly mixed.
It's time to fry! Heat some of the sunflower oil in a small non-stick frying pan and swirl it around the pan to make sure it's evenly coated. Then add small ladles of batter to the pan, also swirling it to get things nice and even.
Cook for 2-3 minutes on each side for each pancake.
Once you've plated up, serve it with extra yoghurt and the chutney or pickle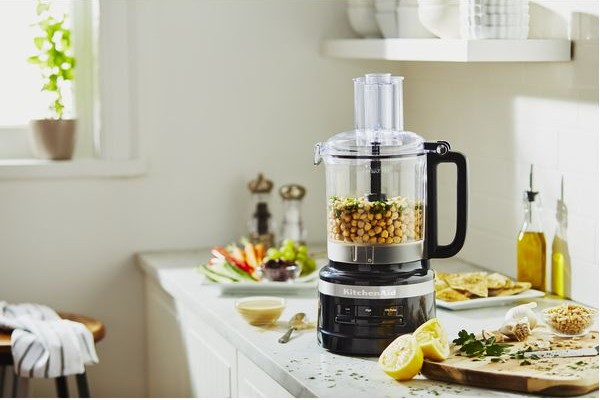 This is a great little food processor, with a compact design that won't take up all your kitchen space. And it can really do the job- chopping, shredding, grating, even kneading with the dough-blade accessory. With 2.1 litres, that's plenty to take care of a mega Eid meal and it's easy to wash up too!
Chicken and vegetable tagine
Nutritious, delicious and full of flavour. Plus, with a slow cooker, you can just set it and forget it until you're ready to serve.
Ingredients:
2 tbsp olive oil
2 onions, cut into chunks
2 garlic cloves, chopped
4 chicken thighs, skin on, bone in
1 tsp ground cumin
1 tsp smoked paprika
1 tsp ground coriander
1 tsp ground cinnamon
1 tsp ground ginger
4 carrots, cut into chunks
2 parsnips, cut into chunks
2 peppers (any colour), seeds removed, cut into chunks
1 tsp dried oregano
400g tin chopped tomatoes
400g tin chickpeas, drained and rinsed
1 tbsp tomato purée
½ lemon, juice only
How to:
Heat the oil in a frying on medium heat. Add your onions, garlic and chicken and fry until the onions are soft and the chicken's golden- about 5 minutes or so.
Stir in all your spices and then bung the whole lot in the slow cooker.
Add all the other ingredients into the slow cooker, as well as 200ml of water. Give it all a good stir.
Set your slow cooker to cook on low for 5-7 hours.
Serve with rice or couscous and you're done!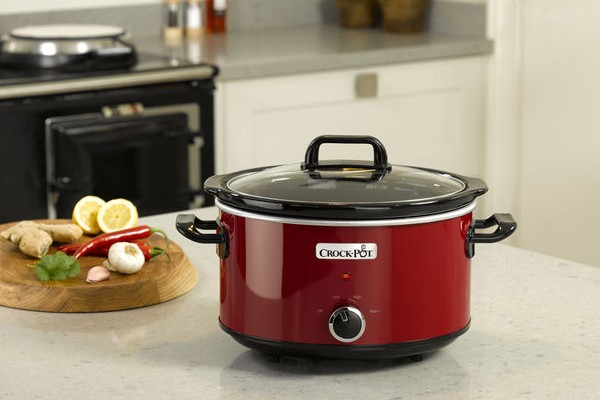 Slow cookers are absolutely brilliant when you've got loads of stuff on the go at once. Like with this recipe, after minimal prep you can chuck some stuff into the slow cooker and get on with making everything else. Or if you've got a busy day ahead, you can set your Crock-Pot before work and know there'll be a melt-in-your-mouth meal waiting for you when you get home. Plus, this Crock-Pot's lid and pot are dishwasher safe- making even clean-up fuss-free.
Carrot and parsnip bhajis
Ditch the fat and up the flavour! These bhajis make for a twist on the traditional onion and you can feel extra smug when you eat them, since they're made with loads less oil in an air fryer.
Ingredients:
150g carrots, grated
150g parsnips, grated
120g gram flour
1 tsp ground cumin
1 tsp curry powder
1 tsp ground coriander
1 tsp salt
2 free-range eggs, beaten
Non stick cooking spray
50g fresh coriander
3 fresh green chillies
3 tbsp lemon juice
1 tsp olive oil
½ tsp salt
1 tsp caster sugar
How to:
Let's start with the bhajis. Mix the carrot, parsnips, gram flour, cumin, curry powder, ground coriander and salt all together in a large bowl. Mix and knead a little with your hands to squeeze out some of the moisture.
Chuck in the eggs and mix until you get a thick batter.
Preheat your air fryer to 175 degrees C then spray the air fryer basket with your cooking spray.
Spoon roughly 2 tbsps worth of batter into basket for each bhaji. Repeat as many times as you can without the bhajis touching. You'll probably have to work in batches!
Cook the bhajis for 6 minutes on each side.
While you're sorting the bhajis, make a nice chutney to go with them! Blend the coriander, green chillies, lemon juice, olive oil, salt and caster sugar in a food processor.
Boom! Serve your delicious, low guilt-free bhajis with your yummy chutney on the side.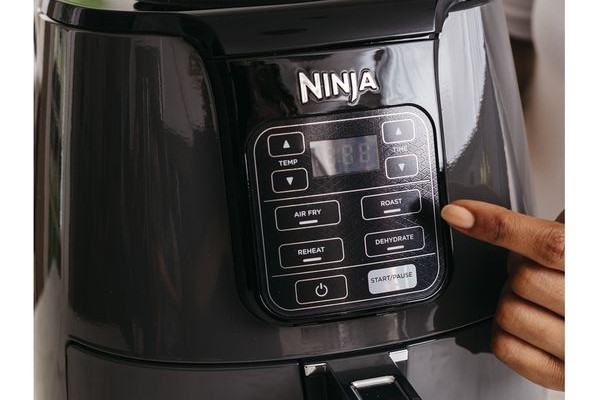 It's no secret that with an air fryer you can get the same great taste but with up to 75% less fat than traditional frying. But did you know you can use an air fryer for more than just frying? This Ninja's great for roast potatoes or reheating frozen food too! And you don't have loads of oil to clean up either. Just pop the basket in the dishwasher when you're done.
Indian salad
Add some freshness to all that heavy food with this Indian salad. Just a few fresh ingredients, a mini chopper and you're all ready to go.
Ingredients:
225g cucumber
225g tomatoes
100g red onions
50g pomegranate seeds
2–3 green chillies
¼ tsp salt
4 tbsp lime or lemon juice
fresh mint sprigs, to garnish
How to:
Throw the cucumber, tomatoes, onions and chillies in your mini chopper and pulse a couple of times until they're finely chopped.
Mix them in a bowl with all your other ingredients!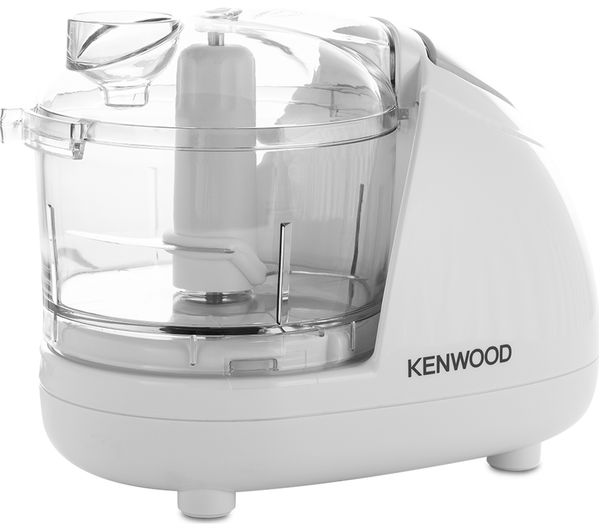 This bit of kitchen kit is such a time-saver it comes recommended by Delia Smith herself! It's small and lightweight so it'll tuck away into a corner or cupboard no problem. And with two speed settings you can easily chop things up for a chunky salad (as above) or blend into a sauce or curry paste!