Could a Samsung Galaxy Tab S7 replace your PC?
Heavyweight computing in a lightweight tablet!
31 Mar 2021

If you're serious about getting stuff done, you might think that the only way to take on the big jobs is with a desktop PC. While it's not as convenient as something you can carry around with you, only a bulky PC has the power to run big apps to get the job done. Right? Not quite.
What if you could take on the big jobs – whether that's working on a database or editing video – with a tablet? What if you don't need to choose between power and portability?
The Samsung Galaxy Tab S7 is all about giving you a powerful PC-like experience in a lightweight tablet you can take with you. So, you can switch from weekday working to evening and weekend entertainment in an instant. How does that work? We found out…
1. Change what you're doing with the right accessories
How do you make a tablet work like a PC? With the Samsung Galaxy Tab S7 just snap on a keyboard when you're working away or use the super low latency S Pen to add notes to a PDF or other document. You can also use your handy S-Pen to get really creative and sketch out your vision.
And that makes the Galaxy Tab S7 a work anywhere winner. When you want to go desktop, pair Samsung DeX mode with the Book Cover Keyboard for that full desktop experience*.
* Book Cover Keyboard sold separately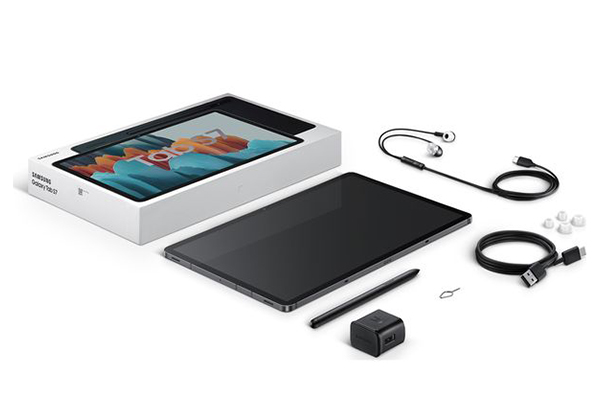 2. Split View lets you multitask
Because we usually need more than one program open at once, a lot of us are using multiple screens these days. You might need a Word document open while you're taking notes from a web page. Or maybe you've got some email feedback that you need open while you update a PowerPoint presentation.
That's where Split View comes in. It lets you have the apps you need open together in a way that makes it easy to work. And when the workday is over, Split View comes in handy when you want to chill out. You can catch up on YouTube watching while you check in with your mates.
So, what gives the Galaxy Tab S7 the power to run a bunch of apps at once? Under the hood, you get the Qualcomm Snapdragon 865+ processor. This chipset has plenty of power and eliminates lag even when you're running several apps at once for a super smooth experience.
3. Amazing display
Just because it's not a static monitor, don't think you're sacrificing screen quality either. No matter what you're doing, everything looks better on this bright and brilliant 11" 120Hz LTPS LCD Display. Brilliant for getting the job done or just kicking back with a movie and playing app games with your mates.
The AKG tuned quad speakers and Dolby Atmos give you three-dimensional audio that's rich, punchy and true to life. Excellent for blockbuster hit or perfect pop playlist.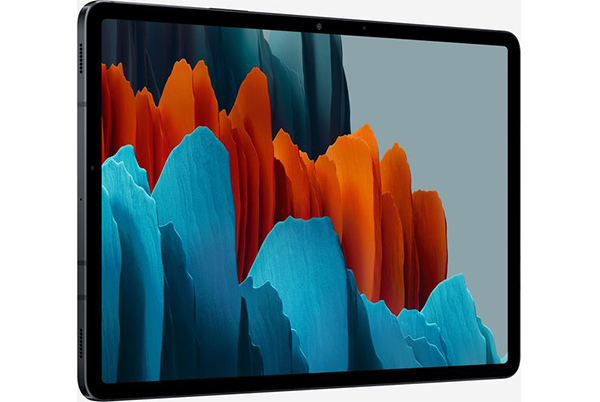 4. Keep going all day
Because you can take it on the move, you'll be amazed at how the Tab S7 will keep up with you. With its massive 8,000 mAh battery, you can expect hours of video playback without worrying about looking for your charger. Then there's Fast Charging when you want to power back up without the wait.