Create the perfect workspace with this must-have tech
Give your home office (and your productivity) a boost with these time-savers
13 Apr 2021

Got your workspace all sorted? Or could it do with a some extra jooj to make life that little bit easier? If it's the latter, we've got you covered. With remote working looking like the new normal, there's never been a better time to ace your workspace.
Whether you're a WFH whizz or a total newbie, these handy bits of tech are our top picks for making your home office the best it can be!
For breezing through the day it's Windows 10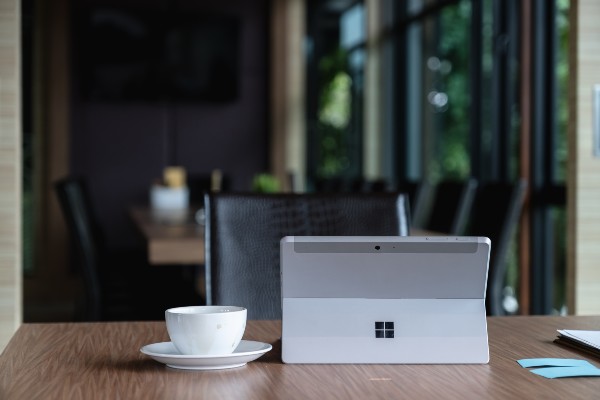 Need a laptop that can help you power through? Something with Windows 10 should do the trick. They're brilliant all-rounders. So whether you're spending your days designing, writing or collaborating, there are plenty of handy features to make thing that little bit easier.
For a start, all Windows 10 laptops come with the latest processors. That means they can juggle multiple tabs, apps and tasks on the go. Streaming an HD video, listening to music and taking notes? It's nothing your laptop can't handle.
Plus, Windows 10 supports touchscreen, giving you lots more freedom with the way you work. Take one of their 2 in 1 laptops – you can switch between tablet, tent and laptop mode. Sketch in the garden, watch a film in bed or sit down to write a presentation. You've got the perfect set-up for all of it! And you won't have to worry about running out of juice either. Their all-day battery life keeps you going on and on.
Just take a look at our roadtest to see it for yourself...
For a big productivity boost it's Microsoft 365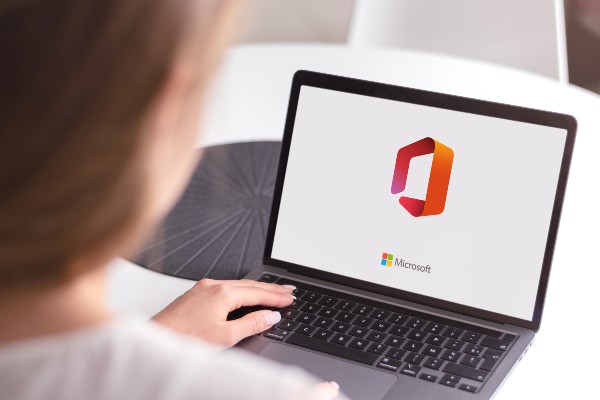 Now this really is must-have tech in its truest form. For most of us, Microsoft 365 (aka Microsoft Office), is our go-to for getting stuff done. And it's no wonder- there's Word for writing, Excel for spreadsheets, PowerPoint for presentations… we could go on. It's the whole package.
But Microsoft have pushed 365 even further. There are now loads of nifty features to match the way we work today- automating boring processes so we can get on with the important stuff. Or helping us collaborate when we can't be in the same room. And it's all super easy to use.
Take Ideas in Excel. With Ideas, you can turn raw data into beautiful, professional looking reports and presentations in minutes. Using AI, it'll even point out trends, patterns and insights. Or did you know about Researcher in Word? Researcher can quickly find reliable sources and content to help you build out a report. You've saved a load of hard work with one touch of a button!
A Microsoft 365 subscription also comes with a few neat extras like cloud storage, security and free online support. And you can choose the subscription type that suits you best. There's Personal if you're flying solo and Family for 2-6 people. The best value option, a Family subscription gets you 1TB cloud storage per person and premium safety features in their mobile app.
For switching between work and play it's the Samsung Galaxy Tab S7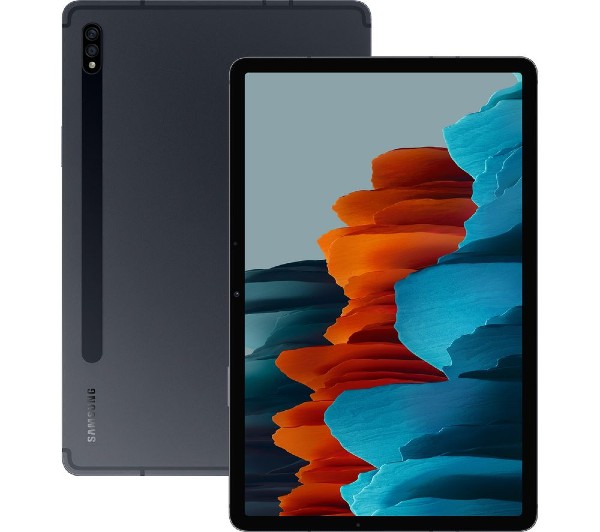 Take a conference call while walking round the house, sit down to do some serious work, or grab some downtime and watch a film. This tablet's the ultimate multi-tasker.
For a start, the screen's perfect for WFH warriors. An 11" Quad+ HD display makes sure all your pics, docs and shows look crisp and clear. Like to listen to music while you work? With AKG tuned quad speakers and Dolby Atmos, the sound quality's great too. So you won't miss a word in your next meeting!
But what if you're doing detailed work that needs a bigger screen? No problem. Cast onto your TV using DeX, snap a Book Cover Keyboard into your tablet, and it's just like using a PC. Plus, you can use the Samsung Galaxy Tab S7's Bluetooth S Pen to write, annotate and scribble on documents as you go. It's perfect for brainstorming or making notes during a call.
And then there's Split View – a game changer if you don't have a second screen to hand. It basically divides your screen into two, so you can pull up a report on one side and finish up your research on the other. No more flicking between tabs to get what you need. It's all right there on your screen!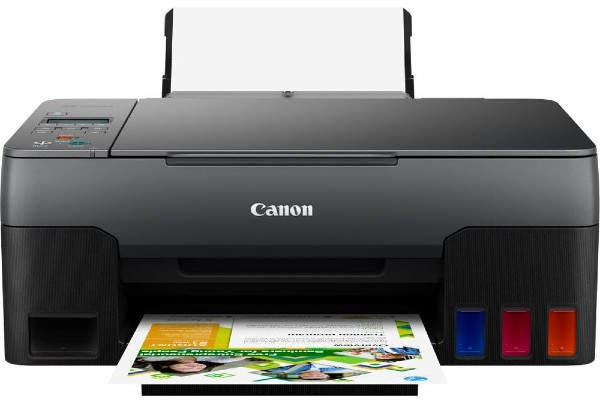 Let's set the scene. You're flicking through your emails on your phone and have just seen something you need to quickly print out. You have to get off the sofa, open your laptop, find the email again and print it. But when you try to print there's no ink. Absolute nightmare. But sadly, a familiar one for a lot of us!
That's where Canon comes in. The Canon MegaTank G series is wireless so you can use it with your phone, tablet, laptop- whatever you need. Plus, you can print, copy or scan from anywhere in the house. So if you aren't in your study, it's not a problem.
The Canon app also makes it really easy to change out its ink. You can quickly check your printer's ink levels, so you'll never be caught off guard again. And, if it needs refilling, that's simple too. The handy ink bottle just clicks in, refills the tank and then stops when its full.
There you have it – all the tech you need to take you and your work to the next level!
Shop must-have office tech