Everything you need to know about the Nintendo Switch
Making the switch? Here's what you need to know.
01 Apr 2020

When it comes to the Nintendo Switch, the clue is in the name. It's all about switching things up- going from handheld to tabletop to something you can hook up to your TV. Basically, a hybrid console that's as at home with the kids in the car as it is with a serious gamer on the couch.
But we're getting ahead of ourselves- below you'll find everything you need to know!
What is the Nintendo Switch?
The Nintendo Switch was released back in March 2017. And, even though it doesn't quite have the power of consoles from Xbox or PlayStation, the Switch has a heck of a lot going for it.
For one, because it's a Nintendo console, it gives you access to Nintendo's great games. So if you're a Mario superfan or a Pokemon player, it has all the titles you know and love.
Then there's the fact you can choose how you play, depending on your mood. Want to use the Switch at home? Simply plug it in to the special dock and connect the dock to your TV. Or, if you want to head out and use the Switch as a mobile gaming console, just remove it from the dock. If you're in the middle of a game, it'll change its output from the TV to the console screen – and vice versa - so you can carry on exactly where you left off.
What comes with the Nintendo Switch?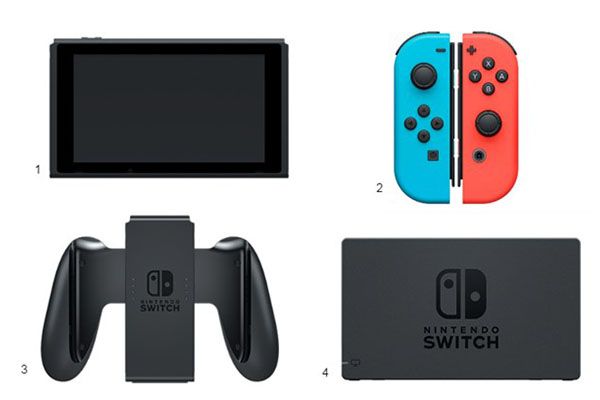 Inside the Switch box, you'll find a 6.2-inch tablet (image 1), two Joy-Con controllers (image 2), a Joy-Con grip (image 3), a TV dock (image 4), an HDMI cable and a charger.
And there's tons you can do with the Switch's Joy-Con controllers:
Hand one to a friend for two-player console playing.
Strap them to your wrists and hold one in each hand to play a game on your own.
Slot them into the Joy-Con grip and turn it into a standard game pad.
When you want to go mobile, attach each one to the sides of your tablet.
How much is a Nintendo Switch?
You can find the price of a Nintendo Switch by checking out its product page on our website.
But what's a console without the games to go with it? Look out for special Nintendo Switch bundles where you can save by buying a game and console together, rather than foriking out for them seperately.
How to connect a Nintendo Switch to your TV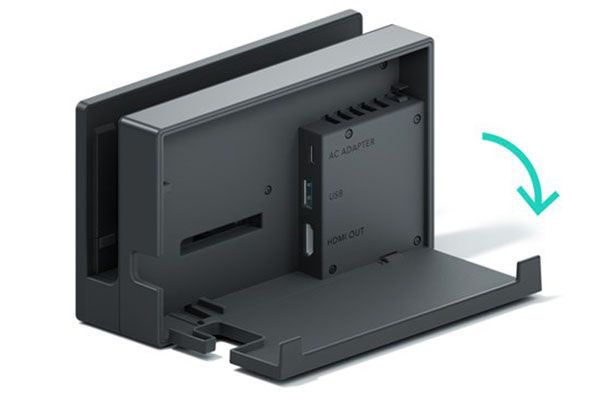 The Nintendo Switch docking station lets you connect your console to a TV, monitor or projector. To use, it just...
Pull open the side panel on the dock.
Plug one end of the HDMI cable into the dock, then plug the other end into your display (monitor, TV, projector, etc.). You'll want to keep the dock fairly close to your TV to ensure the cable can reach comfortably.
Now plug in the USB-C end of the power cable into the dock, and connect the adapter end to a power socket in your home.
Follow these steps and within seconds the image on the tablet should show up on whatever screen you've chosen.
How to charge the Nintendo Switch and how to charge its Joy-Cons
The Switch console can be charged a couple of ways:
With the USB-C charger plugged into the console, and the adapter end plugged into a power socket in your house
Any time you're playing in docked mode.
But what about your Joy-Cons? In scenario 1 above, your Joy-Cons are charging too. But in scenario 2, they're detached from the tablet so will be gradually using up their battery.
To charge your Joy-Cons, either:
Make sure they're connected to the tablet, and make sure the tablet is plugged into the USB-C charger.
Use the Venom Charging Station for Nintendo Switch, which will allow you to hook up four Joy-Cons at a time.
How powerful is Nintendo Switch?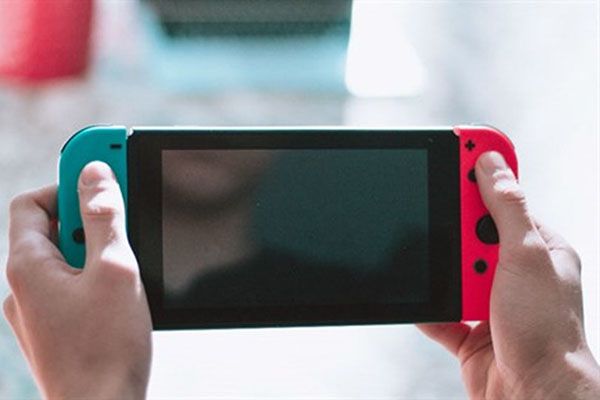 For a portable machine, the Nintendo Switch is incredibly powerful, boasting about 3-4 times the grunt of the PS3 and Xbox 360.
Docked, its GPU (graphical processing unit) speed hits 768 MHz, just shy of the 800 MHz of the base PS4. It has 4GB of RAM, half that of the PS4 and PS4 Pro, and it outputs a 1080p image in docked mode (though this depends on the game) and hits 720p in portable/tablet mode.
Because of the small form factor, you get 32GB of flash storage built in. If you need more room, no worries. You can always get a seperate microSD card to make more room.
One small point: the Switch doesn't have a port for an ethernet cable, so you'll need access to WiFi to get on the internet.
Is the Nintendo Switch backwards compatible?
At the moment, no. The Switch has such an unusual form factor that it exists very much on its own, and isn't compatible with the 3DS or Wii U. The good news is fan-favourite titles are being ported to the Switch all the time.
Is the Nintendo Switch region free?
Yep, the Nintendo Switch is region free. Games can be bought anywhere in the world, and played on a Switch console bought anywhere in the world. So, if you buy A Legend of Zelda in America and want to play the game on a Nintendo Switch bought in the UK, it will work perfectly. This isn't the case with the PS4 and many other older consoles.
What are good Nintendo Switch games?
The Switch is already home to some of Nintendo's best-ever games, as well as third-party titles that were originally at home on the PS4/Xbox One and PS3/Xbox 360. Here are five that we think should be on every shopping list.
Legend of Zelda: Breath of the Wild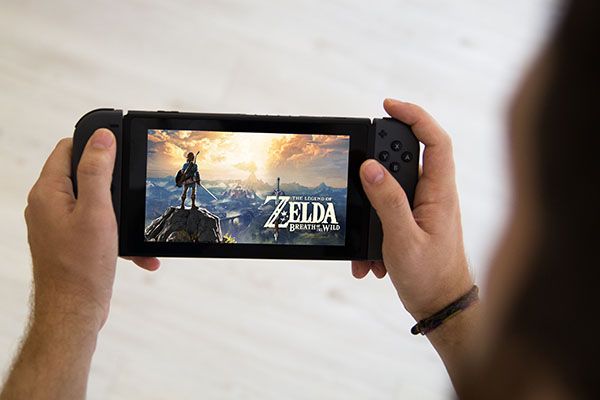 This is the smash-hit game that debuted alongside the Switch. The sheer scale is incredible, and you'll need to travel huge distances as you collect weapons and armour, fight monsters, solve puzzles and complete side-quests.
Super Mario Odyssey
The story follows Mario as he travels to various kingdoms on his airship Odyssey, in a bid to stop his nemesis Bowser forcibly marrying Princess Peach. Each kingdom has a number of different objectives for Mario to complete, so that he can explore new worlds and track down the beastly Bowser.
Celeste
Celeste is a ludicrously fun platform game that rewards seasoned players and newbies alike. It's an addictive challenge, as well as an interesting meditation on mental health and emotional wellbeing.
Mario Kart 8 Deluxe
Mario Kart is on Switch and it's a match made in heaven! The Deluxe version of Mario Kart 8 introduces bigger tracks, 42 Nintendo-themed characters, and gravity-defying vehicles that can drive across walls and ceilings – as well as fly through the air. It's an essential purchase for Switch owners.
Dark Souls Remastered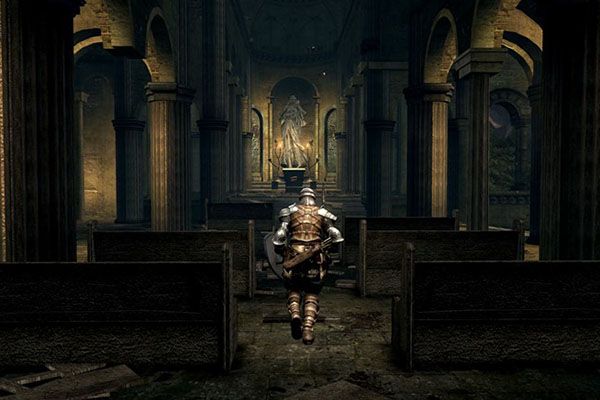 Dark Souls has come to the Nintendo Switch. Released in October 2018, the long-awaited Remastered edition sparkles on-screen and if you're new to the series, you can look forward to 100 hours of content (or more). Returning fans can also look forward to getting a kick out of playing this on the Tube or bus. Praise the sun!
What is Nintendo Labo?
Talk about putting cardboard back in the home! Nintendo Labo is made up of a series of cardboard "kits". Once built, you can use them with the Switch Joy-Cons to play a whole load of great games. The Labo is aimed at boosting kids' creativity- but if crafting is your thing, adults can definitely get in on the fun too!
Want to know more?
Whether you're after a Nintendo Switch, need help finding some games or are looking at a smaller Switch Lite, we're here to help. If you've got a question before you buy, chat to one of our tech experts in-store on via video chat on ShopLive.