Find your zen with these meditation and wellbeing apps
Treat yourself to the gift of calm this Blue Monday with the help of your smartphone…
19 Jan 2022

January is considered by many to be the most depressing time of year. It's cold, Christmas feels like a distant memory and everyone is back to their routine as before. Plus, the beginning of 2022 isn't just about getting fit. It's also about taking care of our mental health.
Here at TechTalk, we've found a few pastimes especially helpful in keeping us upbeat while at home, from learning new instruments to gaming online with mates. But one of the best activities for wellbeing and stress relief is meditation, and your phone can help.
Whether you're looking to sleep easier, or set a regular time for daily mindfulness sessions, these brilliant apps are great for clearing minds and lifting spirits:
Headspace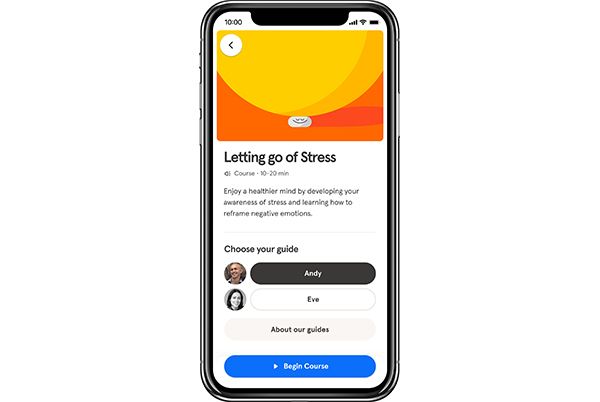 Headspace is one of the most well-known meditation and mindfulness apps out there, and it's not hard to see why. The app is designed to give everyone the tools to process thoughts and emotions without becoming overwhelmed by them.
You're asked to imagine your thoughts as passing cars on a busy road, while Headspace helps you build the resilience to sit and watch them go by.
Headspace eases you into the basics of meditation with a free 10-minute essentials course. Every session is either three, five or 10 minutes long, so you can pick a session that fits perfectly into your schedule. Every session is easy to follow no matter how experienced you are, and there are even sessions designed to introduce little ones to the skill of meditation nice and early. There'a also a Move Mode which introduces to stress-busting exercises.
Once you've done the free trial you'll need to pay for more sessions, but £9.99 a month for a clear, stress-free mind is well worth it in our books.
Calm
Another popular meditation app making a big impression is Calm. When you open the app, you're met with a peaceful sound of crickets chirping, a crackling fireplace or the calming sound of rain (you'll feel relaxed already). Once you're in, you can pick the type of meditation you want, a story to help you nod off to peaceful sleep, or even music to help you relax or stay in focus.
We love the Totally Enormous Extinct Dinosaurs ambient sleep mix, but there are a ton more big names and guest features available, from Sleep Stories recited by Stephen Fry to motivational mantras delivered by NBA legend LeBron James. Like a number of other meditation apps, Calm offers a free trial, after which a subscription costs only £28.99 for the year – that's under £2.50 a month! Give it a go.
Aura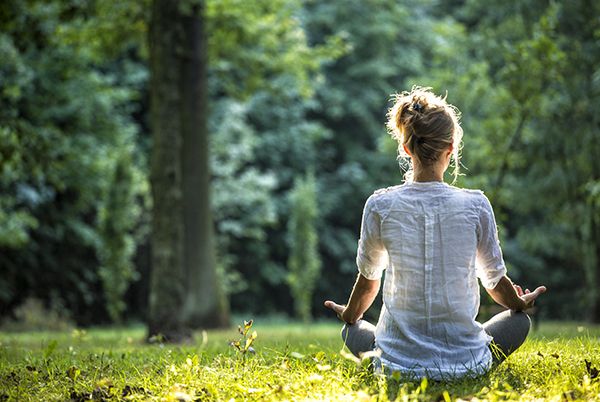 Looking for a meditative experience more tailored to you? Aura is the app you need in your life. It learns about you by asking questions. You then receive a daily three-minute meditation based on the answers you give. So, if you're feeling particularly heavy-headed one day, it'll give you the tools you need to take a much-needed step back from your busy schedule to focus on your mental health. Just pick the meditation that suits your current mood, and you're away.
As well as meditations, Aura offers plenty of other features to help you both relax and focus, including life coaching and stories told by life coaches and therapists.
Breethe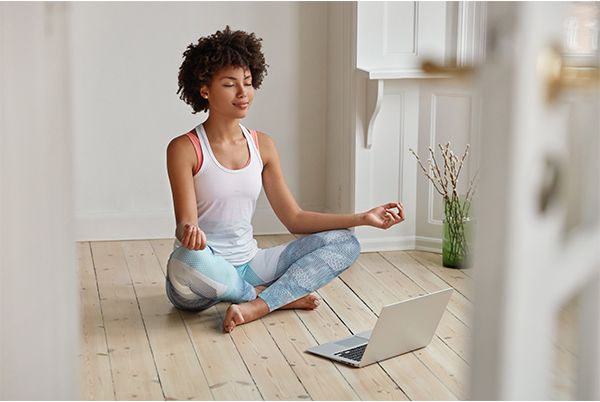 Combat stress, anxiety and sleepless nights with a single handy app. Breethe offers masterclasses on meditation, mindfulness and much more.
From relaxation music and sleep sounds to help you drift into sleep peacefully, bedtime stories and visualisations to keep you feeling positive at the end of a long day, to breathing exercises and inspirational talks, Breethe has it all. No matter what you're looking to achieve from making time for meditation, you'll develop inner peace and personal growth along your journey.
There are plenty of free meditations to help you get started. And if you're really getting into it, you can go premium for just £12.99 a month. Relax, unwind and develop the mental tools you need to take on each day.