First look at the epic Samsung S21 Series
We loved the S20 series, but can Samsung go one better?
18 Jan 2021

With their fastest ever chip, Samsung want to make every day epic. That means serving up pro photography, cinema quality video in the palm of your hand from phones that really stand out from the crowd.
But can the S21 Series live up to all this? We took a look to find out.
Displays for days
One way to tell a Samsung from the competition is its big, bright display. They've been the masters of edge-to-edge screens for a while and there's no let up here. The Galaxy S21 goes with a 6.2-inch display, which is big and beautiful enough for any Netflix session. And that 120 Hz refresh rate? That's a must for gamers.
But if you think bigger is better, then check out the S21+ 5G with its 6.7-inch screen or the slightly larger 6.8-inch display of the Galaxy S21 Ultra 5G. The Ultra comes packing Quad HD resolution – so it might well give your TV screen a run for its money!
Worried about staring at that amazing display for too long? We get that. Samsung have something called Eye comfort shield which helps keep harmful blue light at bay. It works out what's happening around you and adapts the screen lighting so it's easier on your eyes.
And speaking of easy on the eyes, check out the camera housing. It's made of the same metal that runs round the edge of the phone. Not only does this keep your seriously awesome cameras super safe, but it also looks pretty great too!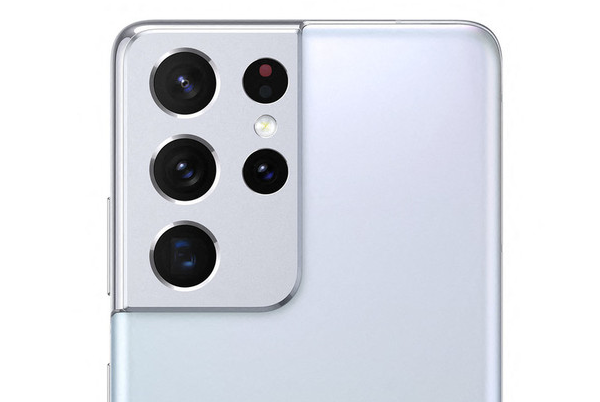 Close up time!
With a flagship Samsung, you know that the camera is going to be good. Movie maker? Well, the choice won't be tough since all three models can record in 8K through the front and rear lenses at the same time. You literally won't miss a moment! Then there's Director View which will give you previews of what you're shooting from each camera – so you switch easily. 8K Video snap even allows you to single out high res stills and share them straight to your social.
And fans of Single Take will be excited to see it making a return on the S21 Series. Never heard of it? Well, every time you take a picture, your Galaxy S21 will produce 14 different versions of the same image – with everything from black and white to a slow-motion video. So, if you didn't get it quite right, chances are your phone did!
Pick the S21 Ultra 5G and you'll get a pretty incredible quad camera. The star has to be the massive 108 MP wide angle lens which gives incredible detail. From late night to selfie studio magic, this phone has some brilliant tricks up its sleeves.
And amazing camera hardware is only half the story. Thanks to Super Resolution AI, for every photo you take, your S21 Ultra will take 20 and then knit together the best. And with 3x the dynamic range of the S20, your snaps will look better than ever.
Super smooth
Whether you're gaming or you've got every app open at the same time (relax, we all do it), your Galaxy S21 can handle it. Thanks to combination of Exynos 2100 processor, plenty of RAM and superfast 5G*, the S21 is all about smooth performance – whether that's buffer-free streaming or getting online.
It's a serious step up and is the kind of experience that you'll wonder how you did before.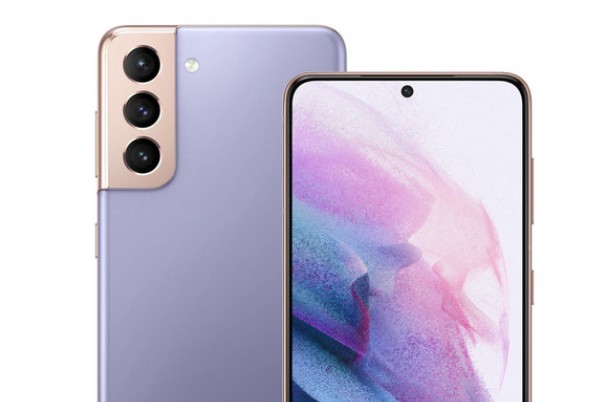 Safe as houses
Framed with the toughest Gorilla Glass yet, the S21 Ultra 5G matches its power with durability. Samsung Knox Vault keeps all of your most important info and data safe from even determined hackers.
Then there are the little touches. Before you share a picture to social, you can easily turn off location metadata. And if you share files and photos with friends, you can revoke their access if you need to or put an expiry date on a file.
Then you've got an in-screen fingerprint reader offering instant secure access to all your apps and content. They've really taken security seriously!
All-day power
A big screen needs more power, and the S21+ features a 20% bigger battery to keep your browsing, chats, movie watching and gaming going for as long as you need. In fact, there's so much battery to go around, you can share it with your other compatible devices when they run low. And with all-day battery, you'll have plenty to share.
Don't miss out! Pre-order your brand-new Samsung Galaxy S21 now and get some Galaxy Buds Pro and a Galaxy SmartTag.
*5G functionality requires compatible network connection and tariff.
Explore the Samsung Galaxy S21 5G range