Five ways your new Samsung TV is reducing waste
They're real screen savers
25 Mar 2022

The world is becoming increasingly conscious of waste, eco-initiatives, and ways to reduce our impact on the planet. And yet, TVs are getting bigger. So how do we find the middle ground when it comes to bringing the cinema home, without a mountain of plastic? Well – Samsung is putting a real focus on reducing and re-using waste from its products (even down to the packaging).

From combating microplastic pollution to using more recycled plastic and adapting eco-conscious packaging – Samsung plans to reduce carbon emissions in their production cycle. The company has even earned recognition from the for their efforts.

So let's have a look at how these big screens are working towards a smaller footprint.

1. Go OLED or QLED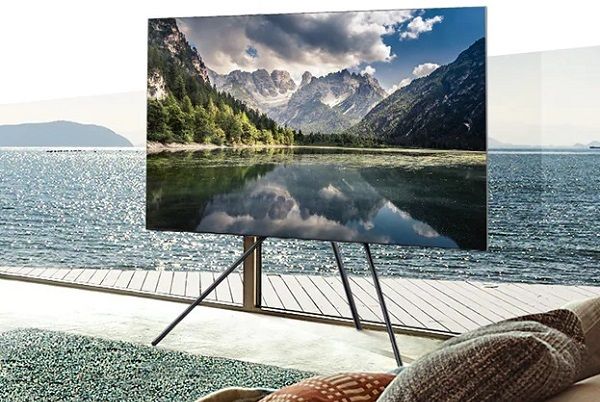 Gone are the days of big bulky box TVs, but that doesn't mean all flat screens are made equal. OLED and QLED screens are much thinner than their LCD and LED counterparts because of the cool technology behind them. It means they contain far less plastic, contain fewer chemicals, and are easier to recycle. And because they don't need a backlight panel like an LED or LCD TV does, they use less power too.
2. Power-saving remote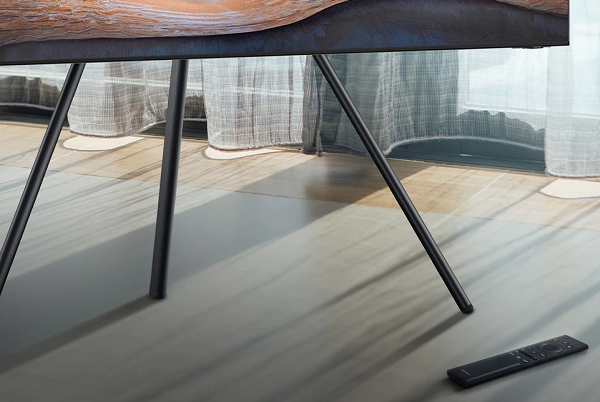 Sick of digging around in the junk drawer for new batteries when your remote dies? Samsung's 2022 QLED TVs will come with their new solar-powered, all-in-one remote controls. They link to all of your devices, and charge on lighting - both indoor and out (so you don't need to charge it up in the garden). It can even keep its charge by converting radio frequency from something like your router into energy. Think of all the AA batteries you'll save over years of use.
3. Sustainable packaging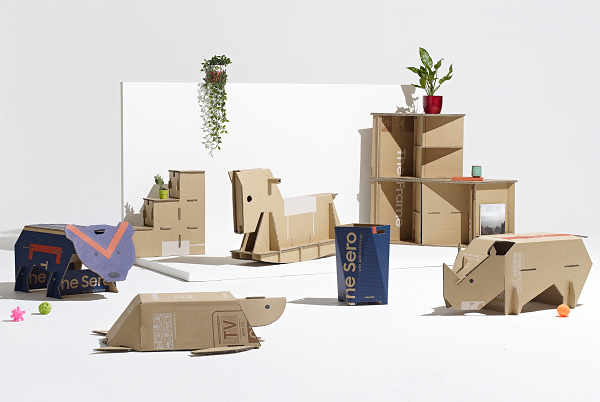 In 2021, Samsung included recycled materials in all its TV boxes. And now they're doing one better – using recycled materials for all the boxes, as well as interior packaging like Styrofoam, box holders and plastic bags.

But that's not all – Samsung is also expanding its eco-packaging program. So, when you've unpacked The Serif TV (or the QN90B) and it's all set up, you can upcycle the box into a variety of different home décor items. By scanning the QR code on the side, you'll find instructions to build everything from a side table to a house for your cat.
4. Ambient Mode+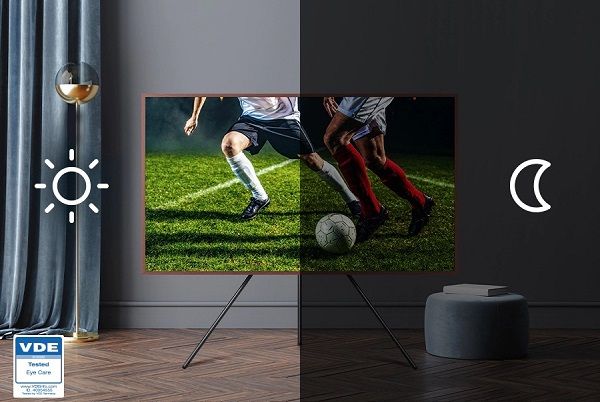 If you leave the TV on all day as background noise, or just because you forget to turn it off, Ambient Mode+ might be perfect for you. It turns your screen into a decorative or functional feature – a bit like a screensaver on your laptop. You can display information like a clock or the weather, add your own photos or see what song you're playing. But if you need to run out for something and forget – you can set a timer so it will switch itself off after a certain amount of time.

And thanks to the new EyeComfort mode, your TV will adjust its brightness depending on the time of day, so it's always easy on the eyes.
5. Intelligent sensors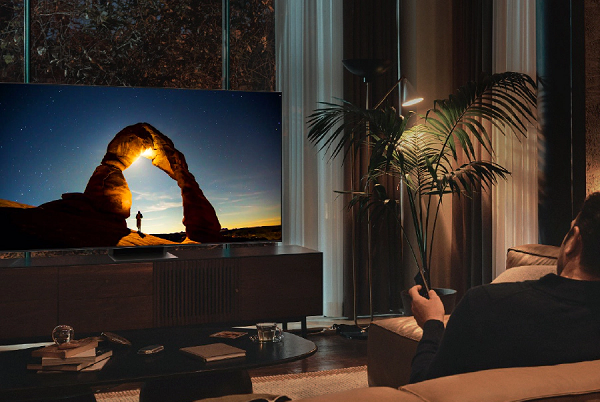 Ambient mode+ TVs are also built-in with a brightness sensor, so the screen will automatically dim to blend into the room, even when you're watching it. Late night movies? No more super-bright screen.

And if you have the Frame – using Art mode will adjust your screen's brightness too. The Frame 4K TVs even come with a motion sensor built-in, so your TV will detect your presence and automatically turn into standby mode when you're not there.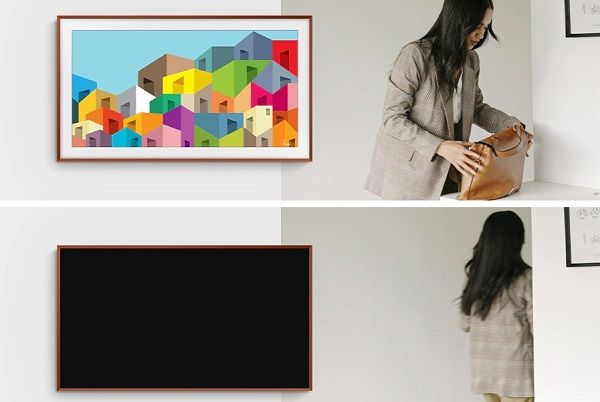 Need a bit more help with understanding the spec stuff? Our TV buying guide is here to help. If you'd prefer to speak to an expert, our in-store colleagues are here to help on ShopLive.