Football is fabulous with an OLED TV
Want the best possible TV experience for the footie? It's got to be OLED…
10 May 2021

Football's fast-moving. And it's made up of lots of green pitch, bright sky and players in colourful shirts and boots. With so much going on, that's a lot of hard work for any TV!
But if you want the best possible football-at-home experience, then an OLED TV is the way to go. OLED TVs are the supercars of the telly world, with breath-taking picture quality and stunning design.
Get minimal motion blur for fast-moving football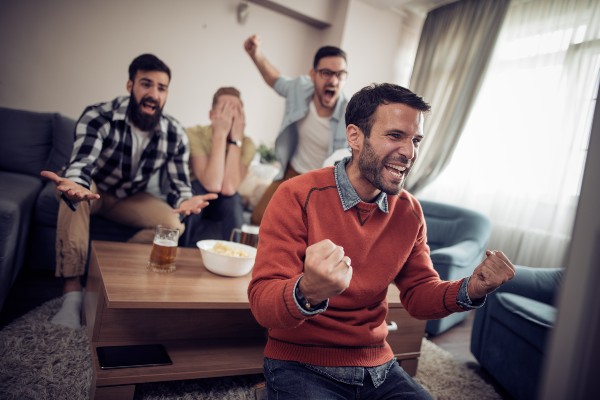 Wingers dart up and down the pitch and whip balls into the box. Magical number 10s play havoc with fast-moving feet. Free-kick specialists send bullet-like balls towards the goal. Like we said earlier, football moves pretty quick.
And that can be bad news for a lot of TVs, causing motion blur as your telly struggles to keep up. But not the Sony BRAVIA XR A90J Series. These particular OLEDs come with XR Motion Clarity tech which keeps the action looking smooth and seamless, even when things really get going.
The ball, penalty box and ref really stand out
When you're watching football, you never want to lose sight of the ball or the referee. And the clearer the pitch markings, the better.
That's why your TV's contrast ratio is important here. It measures the brightest and darkest picture your TV can create. And OLED TVs have the best contrast ratios around – so good, in fact, they're known as infinite contrast.
The pixels that make up an OLED TV picture can switch themselves on and off individually without the need for the separate backlight you get on an LED TV. This means that blacks are totally black, and the whites are brilliantly bright. Now you can always keep your eyes on the action- whether it's a goal whizzing by or keeping an eye on the penalty box!
The pitch is evenly coloured and natural-looking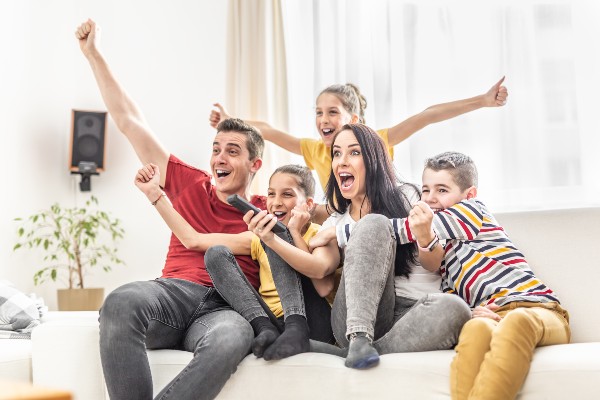 A football pitch is a whole lot of green. And on some TVs, large sections of a single colour can look patchy. What you want instead is 'colour uniformity', a nice even spread of colour that shows the pitch as it really is.
But guess what? OLED TVs have excellent colour uniformity – particularly across lighter colours such as green and sky-blue.
Your view's perfect wherever you're sitting
Does the whole family want to catch the footie? Well, then you're going to end up with people sitting in every corner of your living room.
When you watch a regular TV from an angle, the picture can be affected. But an OLED TV offers a much wider viewing angle, meaning even those 'out on the wing' ( i.e. the armchair in the corner) will get a top-drawer experience with no loss of contrast or distortion of colour.
Colourful kits and bright and vibrant boots
When it comes to kits, football is an incredibly colourful game. From the bright orange of the Netherlands to the brilliant white of England. The fiery red of Wales to the azure blue of Italy. And that's just the shirts.
Europe's top players are likely to wear football boots with all manner of bright, funky design. Forget about simple black leather footwear – yellow, orange and pink are the order of the day.
All that colour will look awesome through the prism of an OLED TV. Why? Because OLED TVs create richer, more vivid colours. Take the Philips 935 OLED TV with its P5 Perfect Picture Engine. Not only do you get the built-in added oomph of an OLED, but this special tech works to enhance every picture (including the colour) as you go.
They're the best show-off TVs for match-day at yours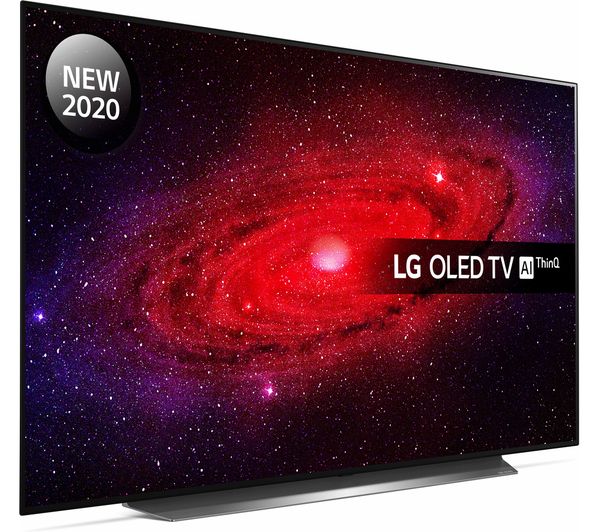 If you're looking for a TV to give your friends serious telly envy, you can't go wrong with OLED.
LG's OLED TVs are like works of art. Incredibly slim, they measure around 5mm thick – thinner than a pencil! The LG OLED 55CX6LA, for example, has an elegant minimalist design that would fit in with the most stylish of living rooms.
There's also hardly any bezel (the bit of frame around the screen) with the screen going almost from edge to edge. Connecting the TV to its equally good-looking stand is a clear piece of acrylic, which makes the TV appear as though it's floating.
So if the football is going bad, you can turn it off and just gaze at the TV.