5 top tech tips to make your home safer
Home security hacks that give Kevin McCallister a run for his money.
29 Apr 2021
Think DIY home security and it might conjure some Home Alone-style ideas of Micro Machines in the hallway or super-heated doorknobs. But thanks to massive advances in smart home tech, there are now loads of ingenious, affordable gadgets you can install yourself.
Whether you worry about home security when you're away or you just want to feel more secure when you're at home, smart tech has the answer. And you can control it all from your smartphone. So, here are five bits of amazing tech that will put home security in your pocket:
Lock everything down remotely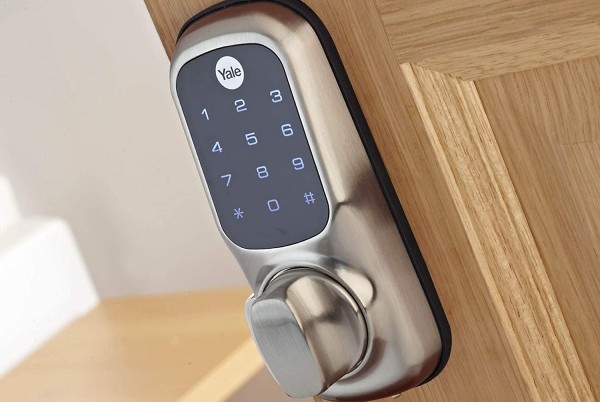 A smart lock like the Yale Keyless Connected Smart Ready Door Lock is far more secure than your average door lock. It lets you lock and unlock the door from a Bluetooth-connected app on your phone, or with a PIN code, fob, key card or tag – no keys whatsoever. Just choose the your locking preferences and make your home security work for you
Going away on holiday? No need to hand over spare keys to friends or family to water the plants. Simply add them as a user to the system! It's quick and easy, and you're always in control of who has access to your home.
You can also have multiple locks and fit them to doors throughout the house – both inside and out. Some smart locks will connect to popular smart home systems – so you can control them from a central hub.
Lights are on, but no one's home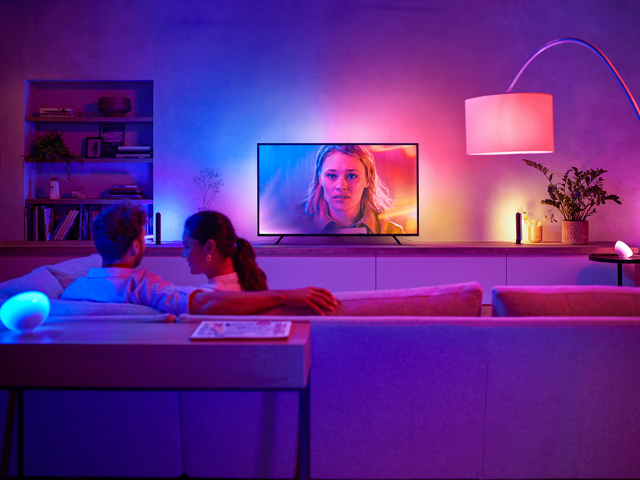 We all know the old trick of leaving the hall light on to deter would-be burglars – but most people are wise to that. With smart tech, you can take that a great leap further. Hook up some smart lighting like Philips Hue bulbs, and you can turn lights on in different rooms from wherever you are. With a connected smartphone app and smart speaker, you can take full control of your home lighting from your phone or by asking your voice assistant.
Better yet, you can set routines and schedules so that you know for certain which lights will turn on and when.
Cover every angle with your own home CCTV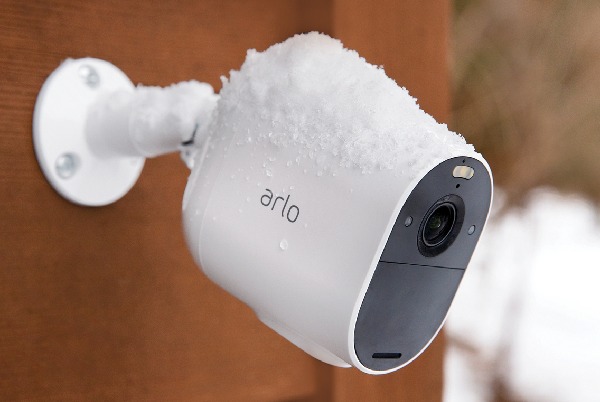 Gone are the days when you need bulky outdoor security cameras. Now you can get sleek, discrete Full HD security camera systems that won't cost a bundle. Small cameras like the Arlo Essential Spotlight camera can be placed wherever you need them – whether that's covering a back fence or a window. And you can always add more cameras to make sure the whole house is secure.
Not only will you get great quality video and wide field of view, but some systems also have motion sensors – so you can check what next door's cat is up to! As for the Arlo Essential Spotlight, it's got those motion detection skills built right in, along with night vision and a weatherproof design – so you're protected round the clock.
Taking control of your smart CCTV is easy. The cameras link to an app which you can use to view your cameras anytime from anywhere, and they fit right into your smart home ecosystem. Some cameras feature two-way audio, letting you talk to visitors. Plus, cloud storage lets you go back and review old video without cluttering up your device.
Upgrade your doorbell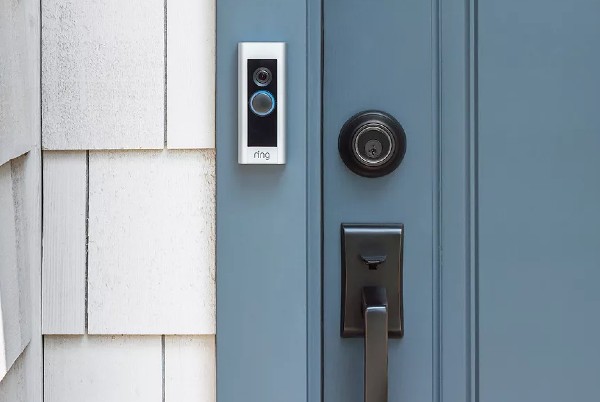 Nobody home? Make it safer with a smart doorbell. These 21st century doorbells have a wide field of vision, and you can check who's at the door from your phone – anywhere. Plus, some doorbells like the Ring Video Doorbell Pro feature a mic and speaker, letting you speak to the person.
As well as the extra security, it's a handy gadget for accepting parcel deliveries when you're not in. When the delivery driver rings, you'll get a notification and be able to talk directly. Ring doorbells also have motion sensors that let you know when someone's at your front door –so you can check who's there in an instant. It's a massive relief to be able to get a view from your front door to put your mind at ease.
For an even better night's sleep, you can adjust the motion detection range to prevent the Ring Doorbell detecting foxes and other nocturnal wildlife. That's clever.
Control it all from a hub or smart speaker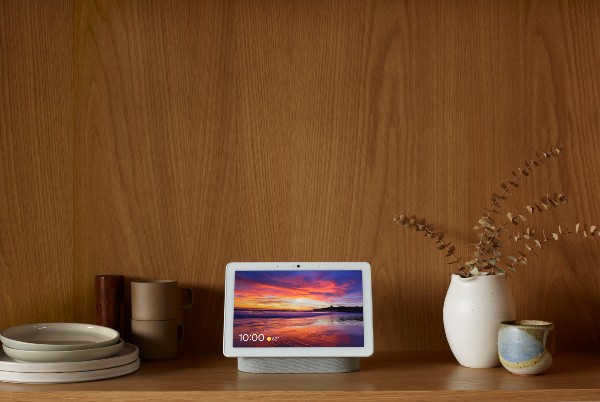 All that smart security tech we've mentioned? You don't need a bank of screens or a security room to manage it all. Almost all smart devices can be monitored and controlled from a compatible hub or smart speaker, and use a voice assistant (think Amazon Alexa, Google Assistant or Siri) to make it all work just with your voice. So, you can lock your door, hit the lights, turn on your cameras and check your front porch – all from one place.
Top tip: when you build your smart home system, start with the speaker. Some smart cameras, lights, doorbells and other security tech are only compatible with a single voice assistant, so you'll need to have a smart device that offers that connectivity.
The Google Nest range of speakers and hubs are compatible with many smart security cameras, sensors, lights and kits. Everything you need to link all your devices is right there in the Google Home app, and you can even schedule routines to get them all working in sync and make your home your castle.
Give your home a smart security boost