Get vlogging with Canon's all-in-one kit
All you need to unleash your inner vlogger…
17 Sep 2021

What you get:
A 20.1 megapixel Canon PowerShot G7 X MK III camera.

A handy tripod grip with remote control, for versatile indoor and outdoor shooting.

A 64GB SD memory card with fast read and write speeds.
We gave the kit to our team's wannabe vlogger, Becca Talbot, to try it out for size. Here's what she had to say about it.
What were your first impressions on unboxing?
I was surprised by just how small and compact the actual camera is. Plus, it's really lightweight, so I was looking forward to shooting quality snaps on the go and directly uploading them on social media.
How easy was it to set up?
The physical set-up was really straightforward. I just charged the battery, popped in the memory card, and that was it - I was good to go! Syncing the camera with my phone took a little more time, because I needed a Wi-Fi network to download the Canon Connect app, and then pair the camera and phone. But once I got that done it was all smooth sailing. In no time at all I was taking great looking shots on the camera, sending them to my phone, editing them, and uploading to Instagram and Twitter. It was all quick and easy.
Any issues or problems?
Nope, it was all good really – even easier than I thought it was going to be.
What did you think of the kit's standout features? Let's go through them one by one…
4K video
The fact this camera shoots in 4K is great – the footage that I shot was incredibly clear, and it looked really professional when I uploaded it to my Instagram Stories.
Stabilisation for filming on the move
Yep, loved this. It's a great feature if, like me, you have a very shaky hand!
Tilt-up touchscreen
Being able to tilt the touchscreen to different angles was really useful. It means you can see how the shot is framed (and how you're looking!) when filming yourself direct to the camera.
Mic input
As this camera comes with a built-in mic, it captures all the sound without the need for extra wires and clip-on mics. If you wanted to use the camera to shoot interviews or something though, I'd recommend getting an external mic to plug in – if you do that, your camera doesn't have to be close to whoever's talking.
Easy uploading and editing
This is the big selling point for me – as someone who regularly uploads to Instagram Stories and Twitter, having the ability to shoot high quality images and videos,then quickly upload them to social (without the need to extensively edit) was a big bonus. It meant I could share my experiences 'live' as I was doing them. Very cool!
Auto-focus
This is another feature that gets a big thumbs up from me, as there was no faffing around to get the picture in focus. I'm not one for spending time learning how to use the professional settings of a camera, so the auto-focus was a huge benefit.
Are you happy with the results?
Absolutely. All the pictures I took look clean, clear and very high quality. Here are a few examples - obviously it depends on the device you're viewing them on, but I was really impressed!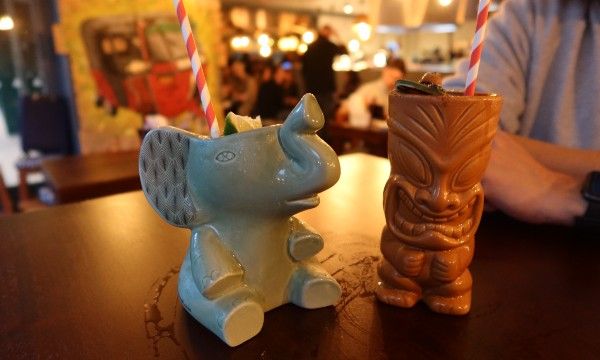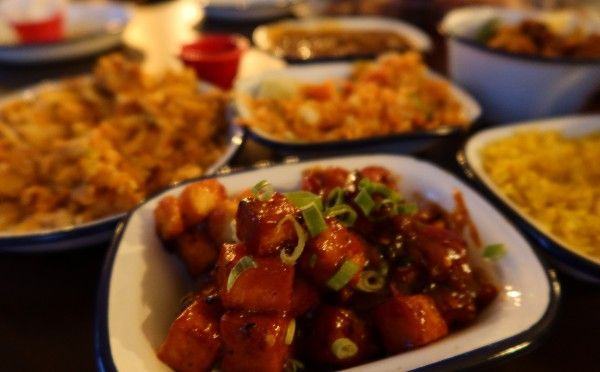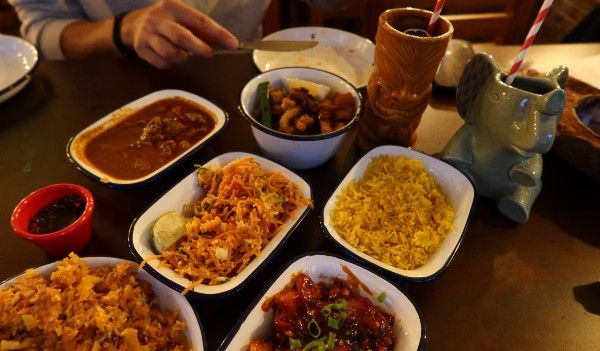 What impressed you the most?
The ability to quickly transfer pictures to my phone using the Canon Connect app, then share them on social media. With cameras I've used in the past, I'd have to wait until I was home, transfer them from my camera to my laptop, then send them to my phone via email to share on social.
Any tips you'd give to someone else using it?
I'd recommend spending some time to set-up the camera and sync it with your phone before you head out and about. It doesn't take too long to do, butif you leave it to when you're on-the-go and ready to share some content, you might miss a crucial moment while you're spending time trying to connect your devices.
Would you do anything differently next time?
You can keep the camera close to you and ready to catch the action with the tripod's wrist strap – however if like me you don't want to always use the tripod, you can actually swap the wrist strap over and attach it to the camera itself.
For more info on becoming a vlogger, check out our ultimate guide to tech vlogging.
If you'd like more info about this Canon PowerShot G7 X MK III Vlogger Kit, you can pop in-store or chat to a tech expert via video call on ShopLive. If you're already convinced that it's the kit for you, order it below.
Get your vlog on with the Canon vlogger kit