Getting set up with your Alienware 360Hz gaming monitor
Unbox, set up, game on!
30 Apr 2021

If you love gaming – especially PC gaming - either you have an Alienware 360 Hz gaming monitor or you're thinking about one. It definitely has the looks to upgrade any gaming rig, with its sturdy but sleek design. But while we all want our gaming set up on point, looks aren't everything, right? It's definitely about what's inside.
So, here's how the Alienware 360Hz will level up your gaming…
1. World's fastest refresh rate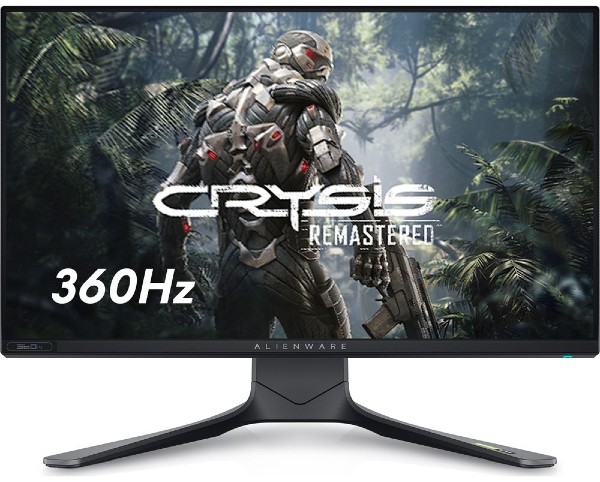 Refresh rate is so important to gaming. Why? It's all about how we see the world. A faster refresh rate decreases visible blur by giving our brains more information. If you're playing a game with fast action, the 360Hz refresh rate on this monitor will make things seems more detailed and your mouse will feel smoother compared to a slower refresh rate display.
At a massive 360Hz, this gaming monitor boasts the world's fastest refresh rate. So, if you love fast-paced racing gaming or multiplayer gun battles, you'll have the power to make split second decisions and take down the competition… without worrying about lag. Because games are at their best when they're smooth and realistic – and this monitor helps make that happen.
Did somebody say no-scope headshots?
2. Made for gaming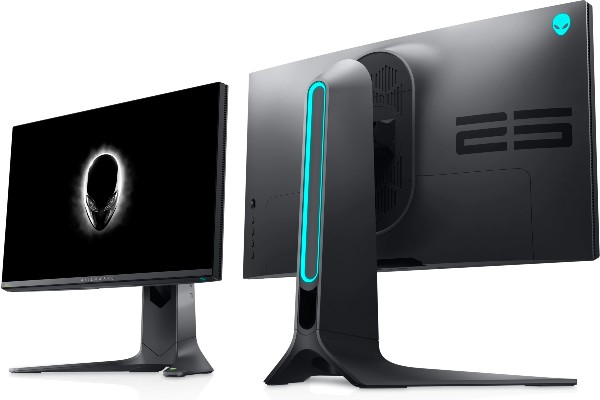 The Alienware 360Hz gaming monitor has a 1 millisecond response time, so there's no delay between making a decision and seeing it onscreen. Faster reactions mean greater gaming. And if you ever want to check just how speedy your response times are, you can use the NVIDIA® Reflex Latency Analyzer. Just plug your mouse into the latency port on the monitor. It'll tell you exactly how quickly the display pixels change after your mouse click!
Plus, thanks to NVIDIA® G-SYNC® certification, your monitor and Nvidia graphics card are working together to give you a frame-for-frame experience. No more screen tearing and no more lag! Because nothing will take you out of the action faster.
3. Vivid game colours make for amazing gaming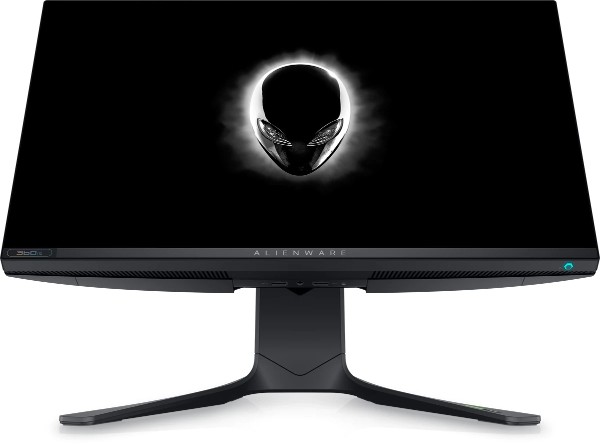 Vibrant colours and deep contrast makes everything feel more lifelike. If you're exploring a sprawling open world and everything looks a bit washed out, it's hard to get immersed. But there's no worries when you're gaming on this screen.
You get great colours, peak brightness and an awesome viewing angle. So, whether you're hunting in Red Dead Redemption's Valentine or Cyberpunk's Night City, you'll feel like you're right in the action.
What you get in the box
Slide off the lid and you'll find the handy instruction manual, your monitor stand in two parts, the power adaptor and cables. And (of course) the screen.
If you've opened the box the right way up, you'll find the screen face down. You can leave it that way for now.
How to set up your Alienware gaming monitor
Put the two parts of the stand together. No need for nails or screws – it'll snap right together.
Place the monitor screen side down (use packaging to keep it safe) and clip the stand into its back.
Now just attach your cables up to your PC and power source. You'll spot the way that the cables are neatly tucked away into the stand.
You can also slide and swivel the screen to find the perfect position for your gaming. Nice touch!
Now you're ready for gaming glory!
Love PC gaming? So do we. Be sure to stay up to date on our PC gaming content.
Shop the Alienware 360Hz Gaming Monitor