Go from faker to Star Baker with the right oven
Say goodbye to soggy bottoms.
28 Jul 2021

On your marks, get set… BAKE!
If you're a Bake Off fan, you'll be lusting after the showstopping baked goodies you see on screen. But trying to do it yourself in your kitchen may seem like a mountain to climb.
But the right oven can make all the difference. From features that are designed to give you that perfect bake every time, to helping with the clean-up.
The NEFF N50 Electric Smart Oven could be the bake off buddy you've been looking for.
Start with smart
If you're anything like us, baking can sometimes mean being glued to your oven, worrying about whether your showstopper is being cooked at the right temperature. The NEFF N50 Electric Smart Oven can be controlled using the Home Connect app. Simply install the app on your phone and you can adjust the temperature from wherever you are.
Technical challenge nailed!
So, if you need to turn the heat down on your oven but Love Island just heated up, whip out your phone and take care of it without missing a moment.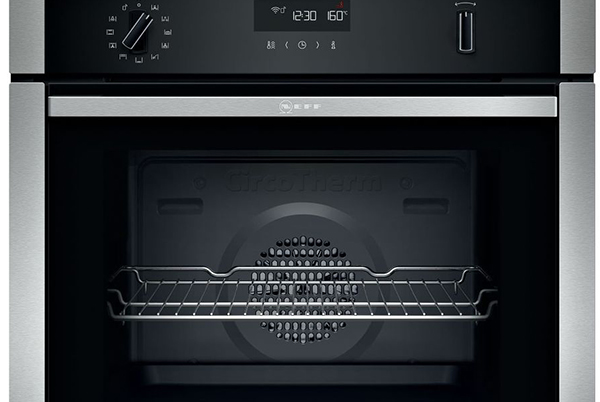 Easy to clean
Get cake without the ache! Everybody likes what comes out of the oven, but how about what stays in there? Yuck. Leave the marigolds and chemicals in the cupboard. Press a button on your NEFF N50 Electric Smart Oven and the Pyrolytic self-cleaning will have your oven sparkling in an hour.
When you activate the Pyrolytic Self-Cleaning cycle, high temperatures of up to 485°C turn baking, roasting and grilling spatter and residue into dust. Once the oven has cooled, simply wipe the residue away with a cloth. And because it's all done with heat, you can cut down on harmful chemicals and Go Greener. Win win!
Even bake
Want to make sure all your buns, scones and cakes are evenly baked? NEFF's CircoTherm technology circulates hot air throughout the oven cavity to make sure your baking is done at a consistent and even temperature. No more scorched tops or soggy bottoms. Brilliant for when you are putting on a showstopping spread for family and friends.
And with its Bread Baking Setting – you can confidently produce the perfect loaf.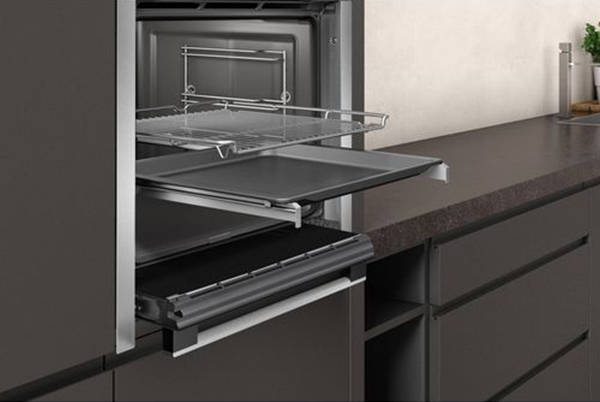 Get closer to your bakes
NEFF's unique, innovative Slide&Hide® disappearing door slides and hides smoothly under the oven cavity allowing you to get closer to your cooking and taste or baste with ease. No other oven gets you this close to your food - giving more access to your cakes, buns and that stubborn souffle.
Slide It. Hide It. Connect It.
Set your creativity free with NEFF Slide and Hide®
Want more inspo?
We're here to help you rise to the challenge. You'll find some brilliant bakes with these Neff recipes.