Hands-on with the Bose Frames
Bose have reinvented the sunglasses AND the headphones with their incredible Frames. Oh, and they're stylish too…
08 Jun 2021

Here are two words you don't hear together that often: 'audio sunglasses'.
No, that wasn't a typo – they're an actual, real invention from audio giants Bose, who have one of the coolest ranges of tech wearables we've seen: the Bose Frames.
We've road tested the Bose Tempo Frames to get a real feel for their sound and style. Here's what you need to know…
So how do the Bose Frames work, then?
Magic. Erm, well, not quite…there are actually two teeny speakers on each arm of the sunglasses, resting on your temples and pointing right into your ears.
The sound they emit is directional, which means it just travels where it needs to and nowhere else. Other ear-free headphones use a much more complicated 'bone conduction' method through your temples, but Bose has managed the same effect with a much simpler design.
And the effect itself is pretty mesmerising – it'll certainly make you feel funny on the first try. It's an odd experience, especially if you're listening to something in mono sound, but once you get used to it they make for an ultra-convenient wearable. Open-ear listening is a great way to hear your tunes on the go and still be totally aware of your surroundings.
Getting started with the Bose Frames
In the box, you'll find a sturdy glasses case which'll contain the sunglasses and a charging cable. There's also the usual setup and safety manuals that you get with most new electricals.
To start using them, you need to download the Bose Connect app and follow the (very simple) instructions to add it to your device's known Bluetooth connections. They come pre-charged too, so you'll be ready and out the door in just a few minutes.
They're every bit as good as earphones (just without the 'ear' bit)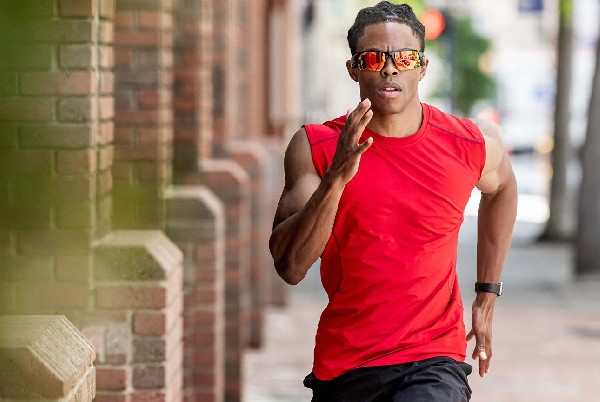 As you may have gathered by now, you don't need to put anything in or on your ears to use the Bose Frames. This means you can keep your canals free and listen very comfortably. Plus, it keeps you available if anyone needs your attention (basically they're a lot more sociable than headphones).
The sound is very well mixed, with especially clear mids and highs and a faint brush of bass too, which is impressive for speakers skinny enough to fit in a pair of sunglasses. And that goes for a variety of media – music, podcasts and videos all sound crisp and coherent. As for battery life, Bose Tempo Frames keep the music going for up to 8 hours. Impressive!
Don't let the ear-free design worry you about the amount of noise they make around you; the directional speakers ensure the sound surrounds you and only you, so they don't 'leak' more than any regular other pair of headphones.
So long as you're not blasting it on full volume in a library – well, who would? – there's no risk of disturbing anyone nearby or attracting any unwanted eavesdroppers.
Explore multiple functions on Bose Frames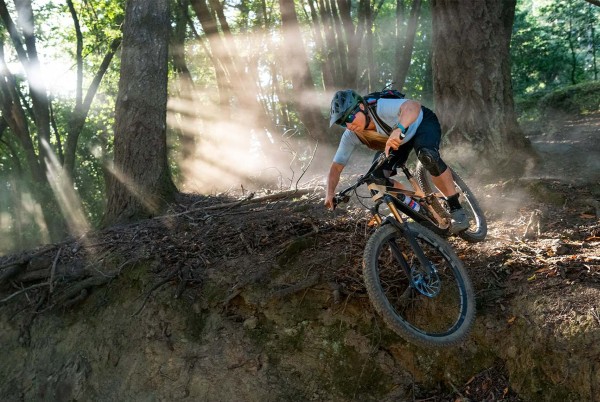 The Tempo Frames come with a super handy 'function' button that can perform loads of different actions without you having to get your device out of your pocket.
You can answer calls with just one press of the function button, or skip forward and backward through your playlist. Just one press to pause/play, two to skip the track, or three to go back one. It's really as simple and intuitive as that. They've also got touch sensitive controls, like sliding to adjust the volume and tapping to activate your voice assistant. It all feels like second nature.
And they sound great from both ends when you're chatting – your caller's voice will be completely clear, and the Frames' microphone isolates your own voice really well, so the person on the other end will have no trouble hearing you too.
Be a Bose Frames fashionista
We said stylish and we really meant it. Bose hasn't foregone any thought into the look of these shades while trying to fit all this great headphone tech in.
The Frames come in a few designs and sizes. They're based upon existing and popular sunglass shapes, just a bit chunkier on the arms and, in matte plastic, a different material to what you'd be used to.
The Bose Tempo Frames are designed as the perfect sports sunglasses. Combining a fresh way to tune in, total comfort and water-resistant design, these sunglasses feel and sound just as good on the final lap as they do on the first.
But it's not all about sports. The Alto has amore classic style, and wouldn't really look out of place if you were wandering past a Sunglass Hut shop window. The Tenor Frames have an iconic rectangular look, with a keyhole-style bridge as a unique addition. The Rondo version is, you guessed it, more rounded and therefore a little more unique, making it the ideal option for all the hipsters out there.
Which Frames will you choose?